Check all things floral and decor off your to-do list with this planning guide from Something Borrowed Blooms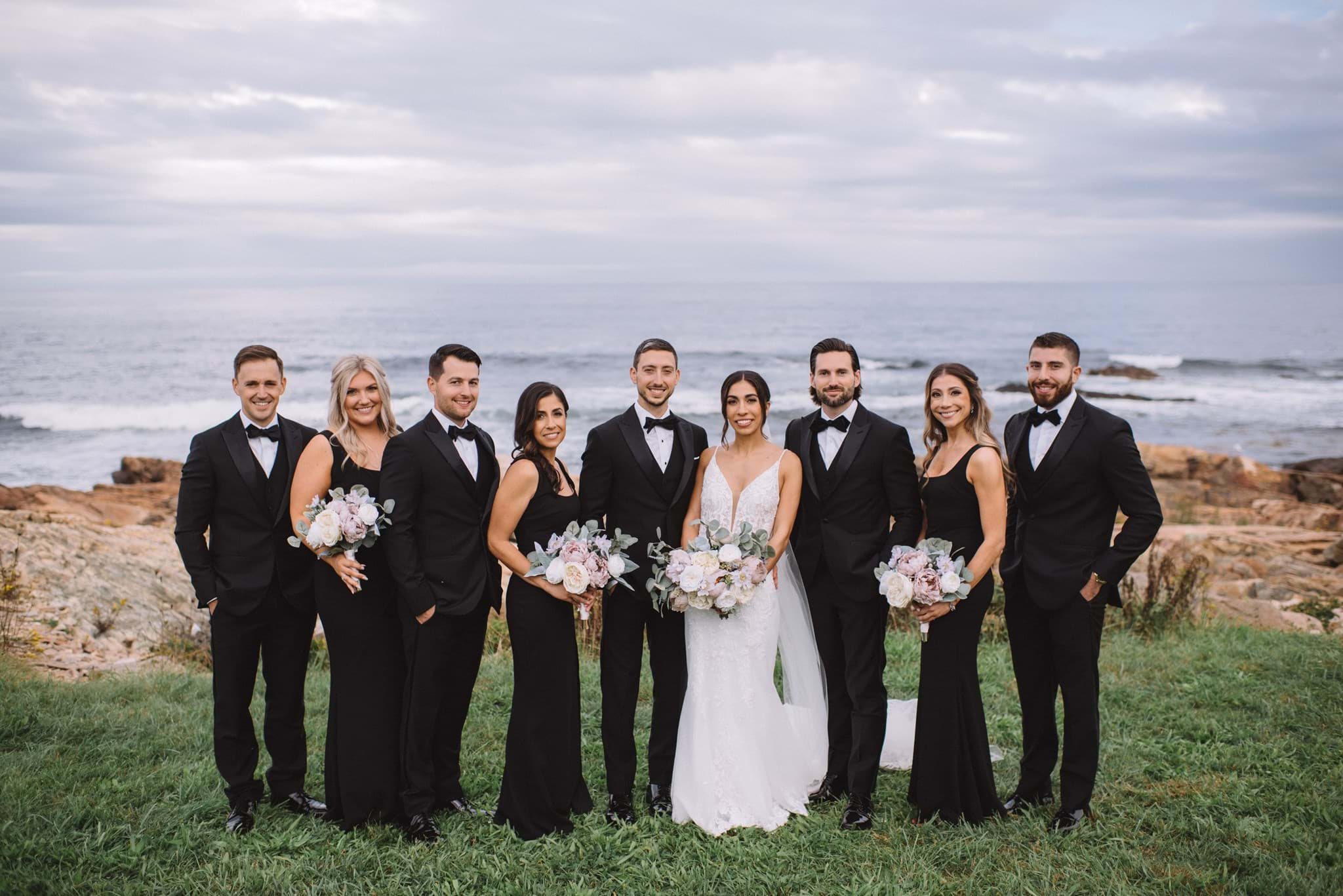 Here at Something Borrowed Blooms, we consider ourselves wedding flower experts. We help thousands of couples plan for stress-free and beautiful wedding flowers each year. And so, we've created the ultimate wedding flower checklist to help you too, as you plan for your special day!

Let's Begin
First things first, determine your wedding style! Are you traditional, modern, rustic, or bohemian? Do you have specific colors or flower varieties in mind? If you're unsure, our Bloom Styler is the perfect tool to help get you started. By answering a few simple questions about your wedding, the bloom styler will match you to a collection and even calculate the number of flowers and products needed to create the wedding of your dreams… all the hard work is done for you!

Once you've decided on a style and a floral collection, you're ready to move on to the details.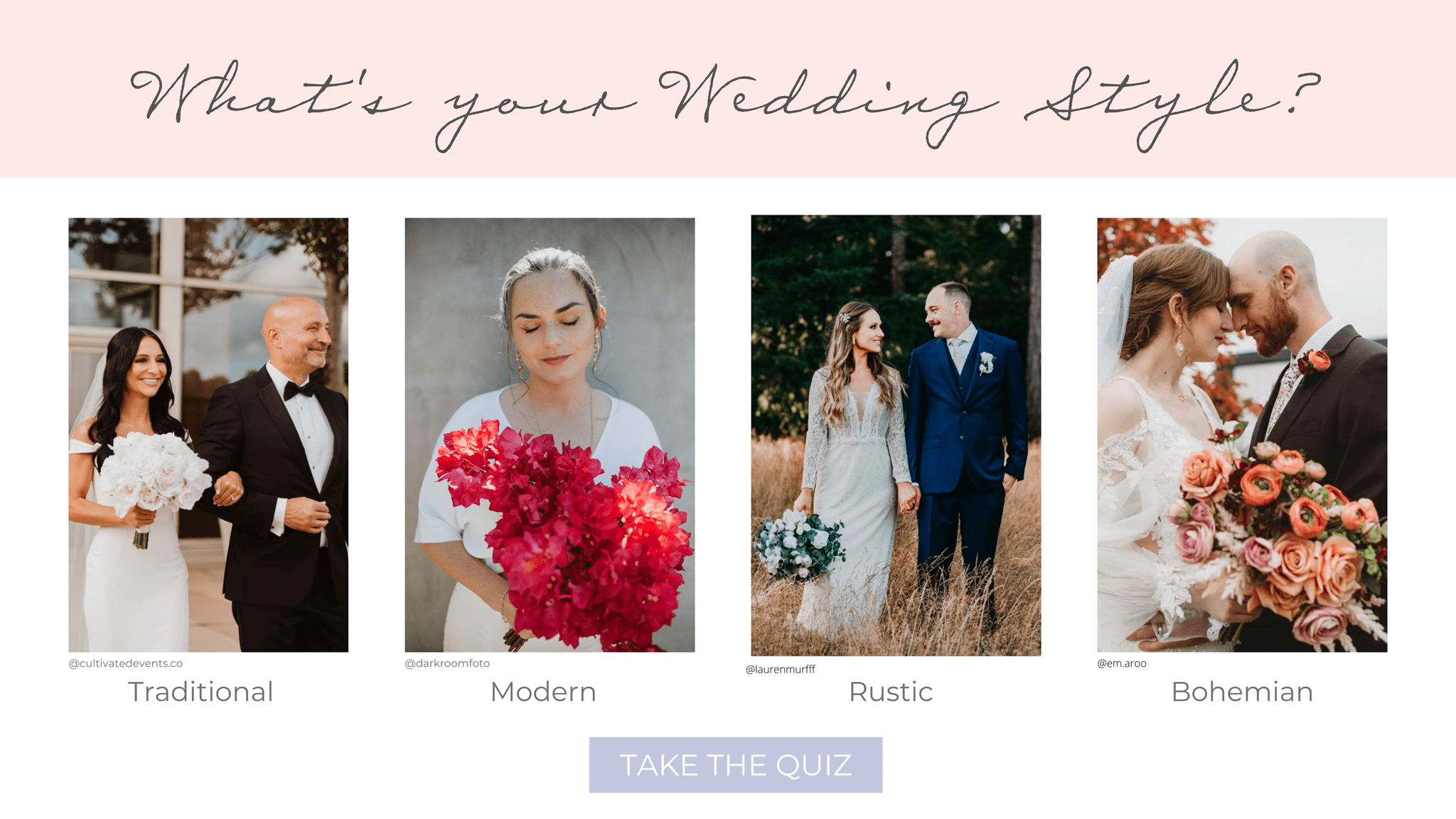 The Details
Start by making a list of all the personal and wedding party flowers needed for your special day. Don't forget to recognize family on your special day, after all, they've been there since the very beginning. Here's a quick checklist to ensure you've thought of everyone.
Within each group, there are some choices and considerations to be made. For example, your Bridesmaids, do you want full-size florals or something understated? For full florals, choose bridesmaid bouquets or for something more understated, consider using posies for your bridesmaids. For the mothers, we recommend a posy for a more modern look, but some mothers prefer a traditional floral corsage which is always a safe choice. Give your mothers a choice to see what they would prefer! For the Flower Girl(s), consider their age when making a floral selection. Under two years old may do best with a floral crown. Two to five year olds do best holding the pomander ball down the aisle. Anyone five or older, you may consider a posy. And how could we forget your fur babies? Dress your pup in lavish florals with our adjustable dog collars.
The best part about renting with Something Borrowed Blooms is the ability to get creative and mix and match products from different collections. For example, if you want to have a pop of color in your Bridal bouquet but want something more neutral for your bridesmaids, order a Millie Bridal Bouquet for yourself and Audrey Bridesmaid Bouquets for your girl gang. Want something smaller for both you and your party? Opt to hold a bridesmaid bouquet and rent posies for your bridesmaids. Your groom and his guys can sport matching boutonnieres to perfectly coordinate with your florals.
Wedding party – Check!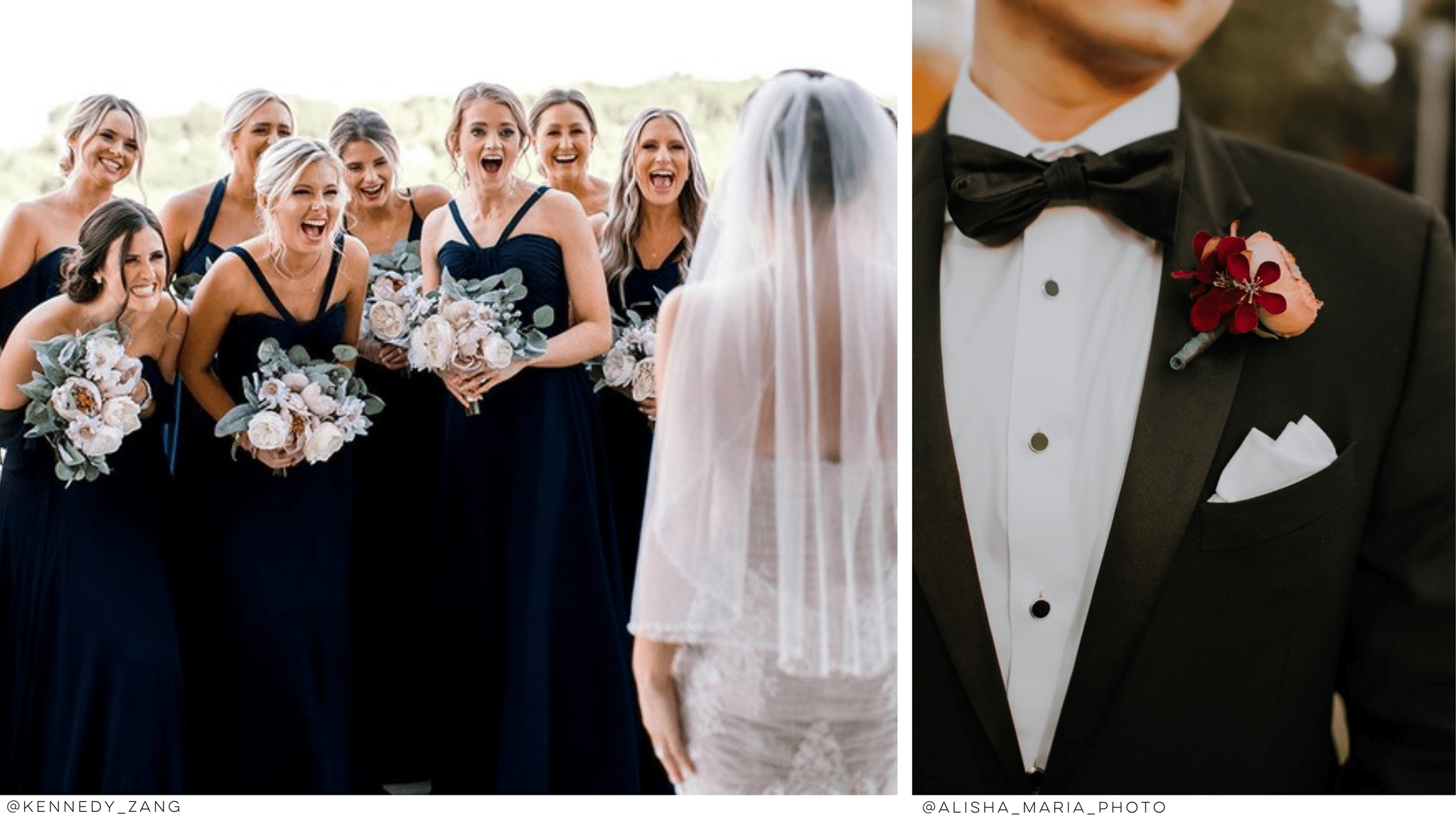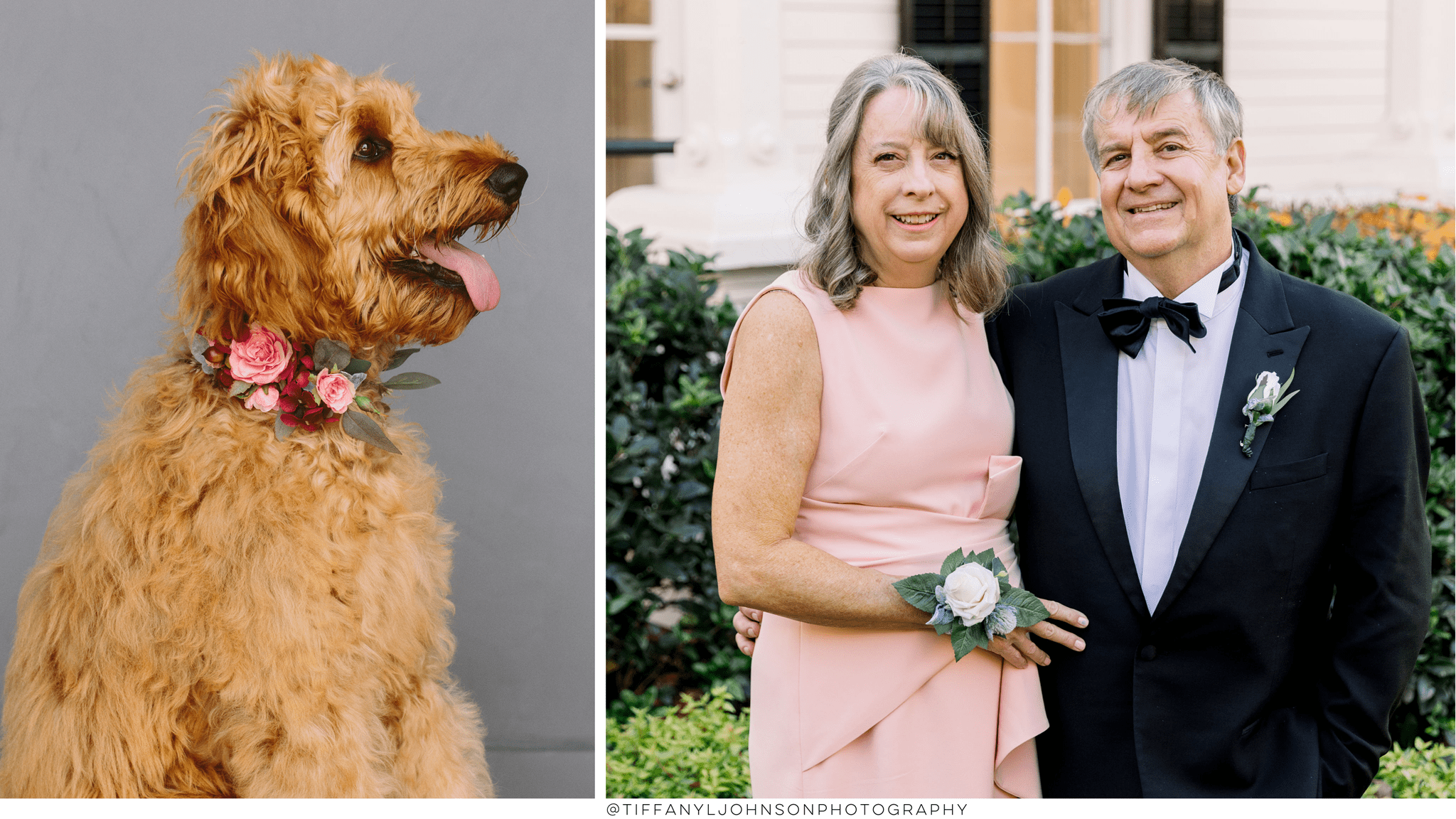 The Setting
Creating a gorgeous ceremony and reception setting has never been easier or more cost-effective. Start with your altar decor, are you getting married under an arch, gazebo, or do you have to create your altar setting from scratch? Our custom garlands are gorgeous, easy to install, and versatile so you can use them for both your ceremony and reception. Easily attach the garland with zip-ties and assign a person after the ceremony to clip the ties and move it to the reception. Lay it on your sweetheart table, add some candlesticks or lanterns, and you're done. Rent centerpieces for the dining tables and add decor elements for a finishing touch.

Using four grand centerpieces with two tall and two short stands can create a stunning dimensional look, with you and your fiance saying 'I do' as the focal point. Move the tall centerpieces to the entrance of the reception as welcoming arrangements, and the short centerpieces on your dining tables for an elevated look.
Consider other areas of the reception that may need florals, such as the welcome signs, gift table or bar. If you're having a cocktail reception ahead of the reception, you may want to include small centerpieces, candles or lanterns for that space as well. See a full list of areas to consider for your ceremony or reception here.
Ceremony and reception - Double check!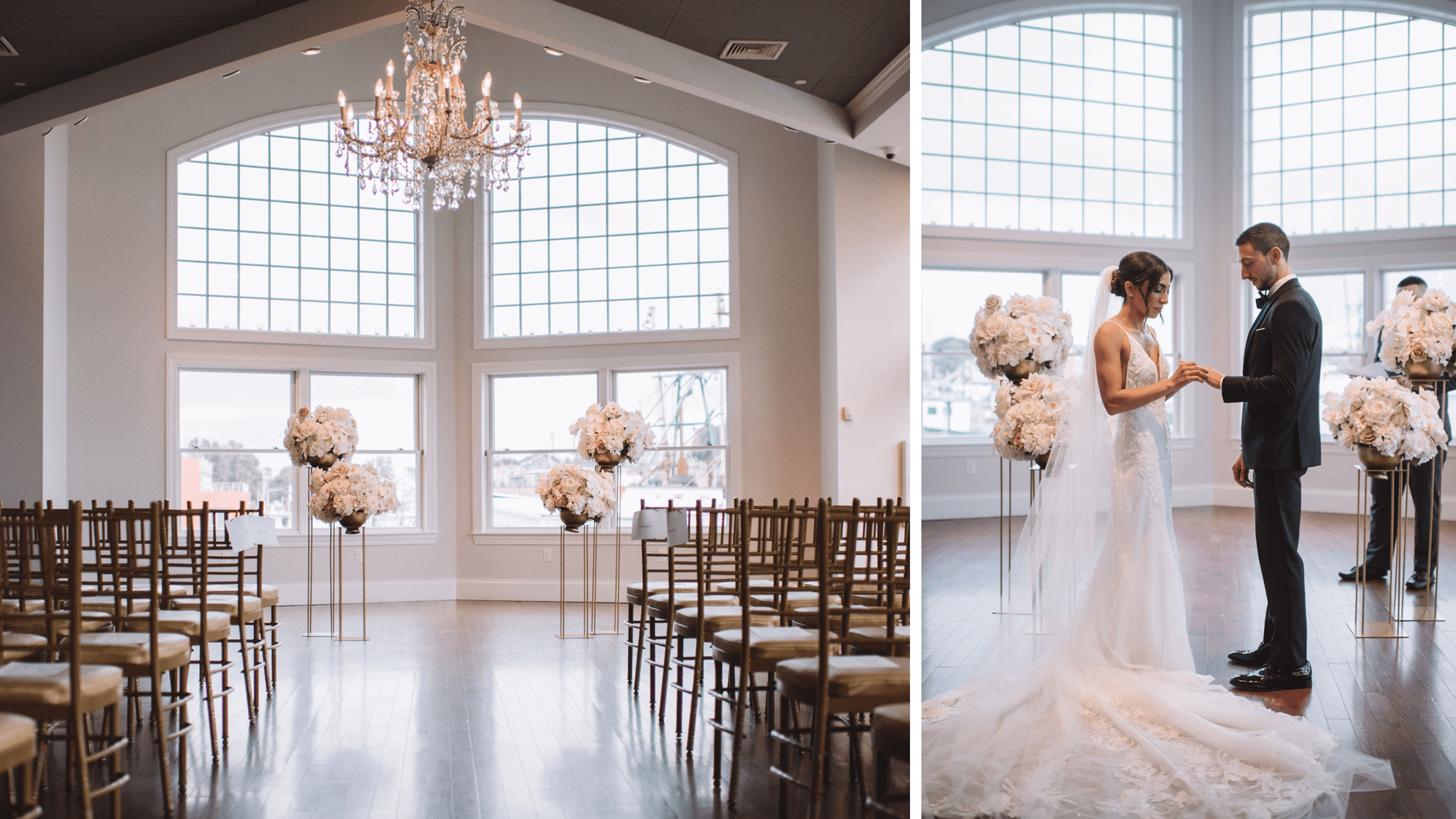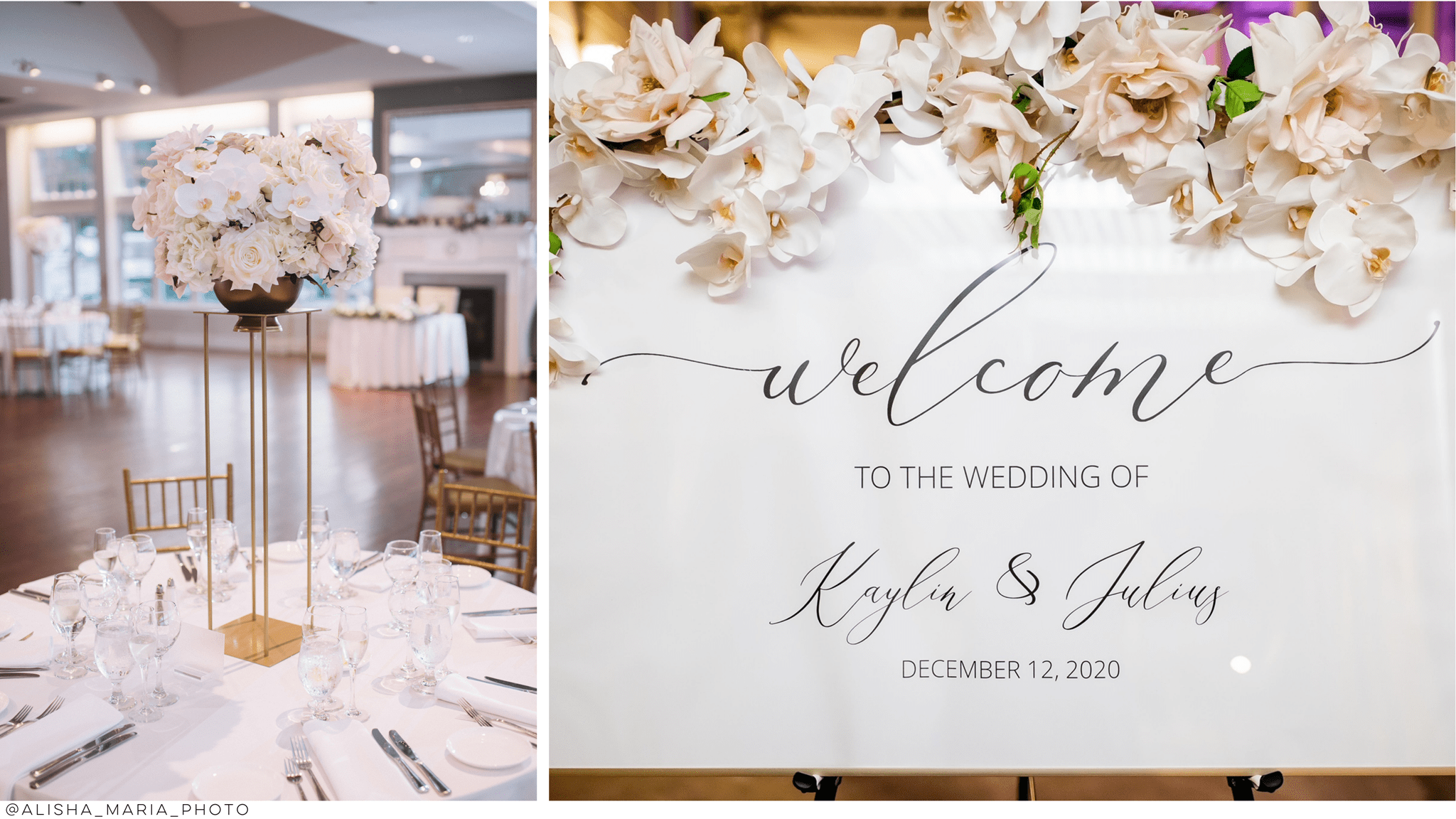 If you're still unsure of what you need or you're just looking for some reassurance, lucky for you our talented team of floral experts are here to help every step of the way. Schedule a FREE LIVE styling session with one of our floral stylists to see our products virtually, receive one-on-one advice, and the best tips and tricks for your special day.
Happy Wedding Planning!