Save on wedding flowers by mixing faux and fresh flowers for your wedding day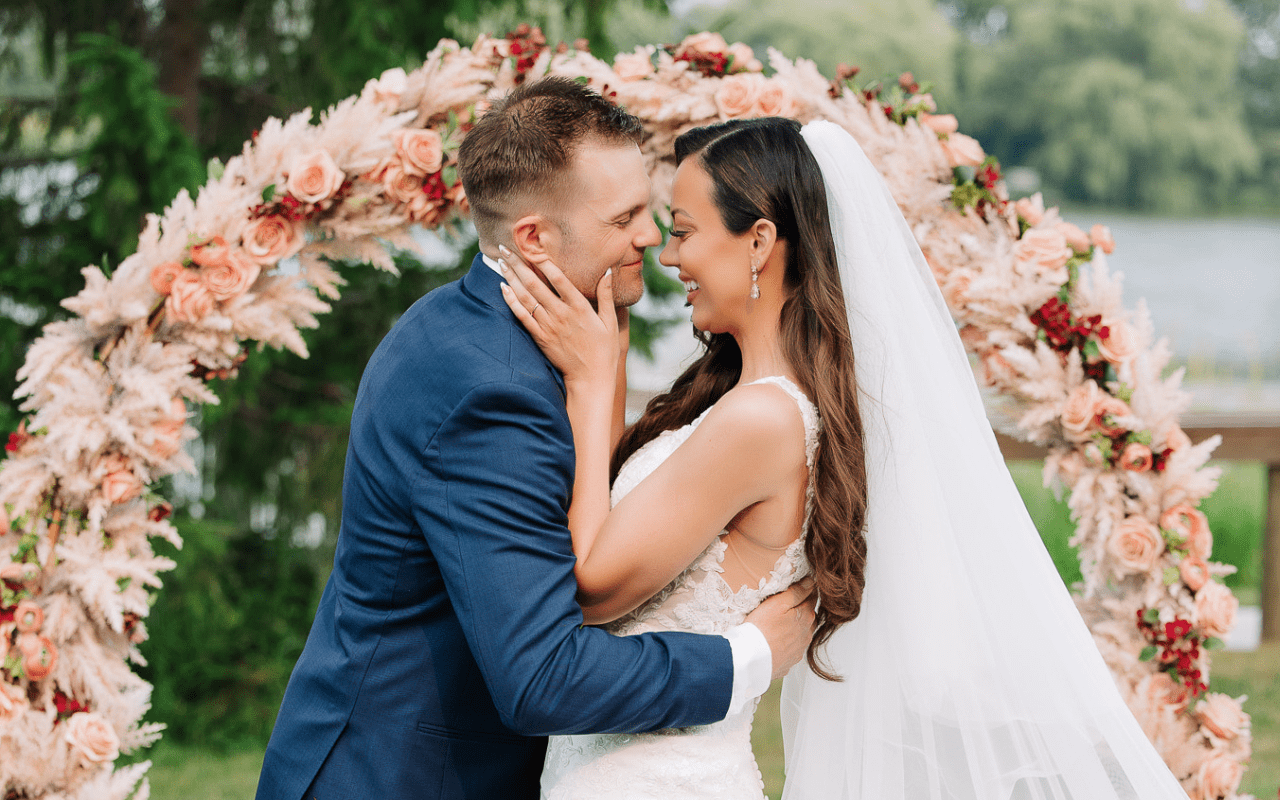 @lusia_studio_photography
Every love story is unique, and Casey and Casey's journey to their happily ever after is no exception. These two lovebirds found each other in the digital age of dating, and little did they know, that their shared first name would represent the beautiful balance they bring to each other's lives. As they embarked on their wedding planning adventure, Casey was faced with the challenge of finding the perfect wedding flowers to complement their venue. In her search, she stumbled upon Something Borrowed Blooms and decided to incorporate stunning faux floral collections into her big day, along with fresh blooms.
Let's delve into the story of how Casey created her dream wedding by mixing premium silk flowers from Something Borrowed Blooms with fresh flowers.
The Blooms
When it came to selecting a wedding flower vendor, Casey had a clear vision. She wanted florals that would complement her venue's romantic, warm palette, and she had a particular fondness for flower garlands. However, initial quotes from traditional fresh florists left her worried that her vision might be out of reach.
It was during these moments of uncertainty that she discovered Something Borrowed Blooms, a game-changer that reignited her excitement for the wedding planning process. The rent & return faux floral options provided her with the elaborate florals of her dreams, while still fitting comfortably into her budget. Casey's heart was set on the Nina Collection the moment she laid eyes on it. The collection's color palette exuded a romantic, boho charm that perfectly matched her venue's ambiance. The warm and dreamy colors of the Nina garlands made them an ideal fit for her wedding decor.
The Ceremony
Casey covered her circular wedding arch in Nina Garlands and lined her aisle with the same lush arrangements. She decided to incorporate real flowers for her personal flowers such as bouquets, boutonnieres, and cake decorations. By showing her fresh florist the Nina Collection, her florist was able to select fresh flowers to coordinate seamlessly. The mix of fresh and faux flowers throughout the ceremony blended perfectly and helped the couple stay within their overall budget, without sacrificing on florals.
@radiant_floral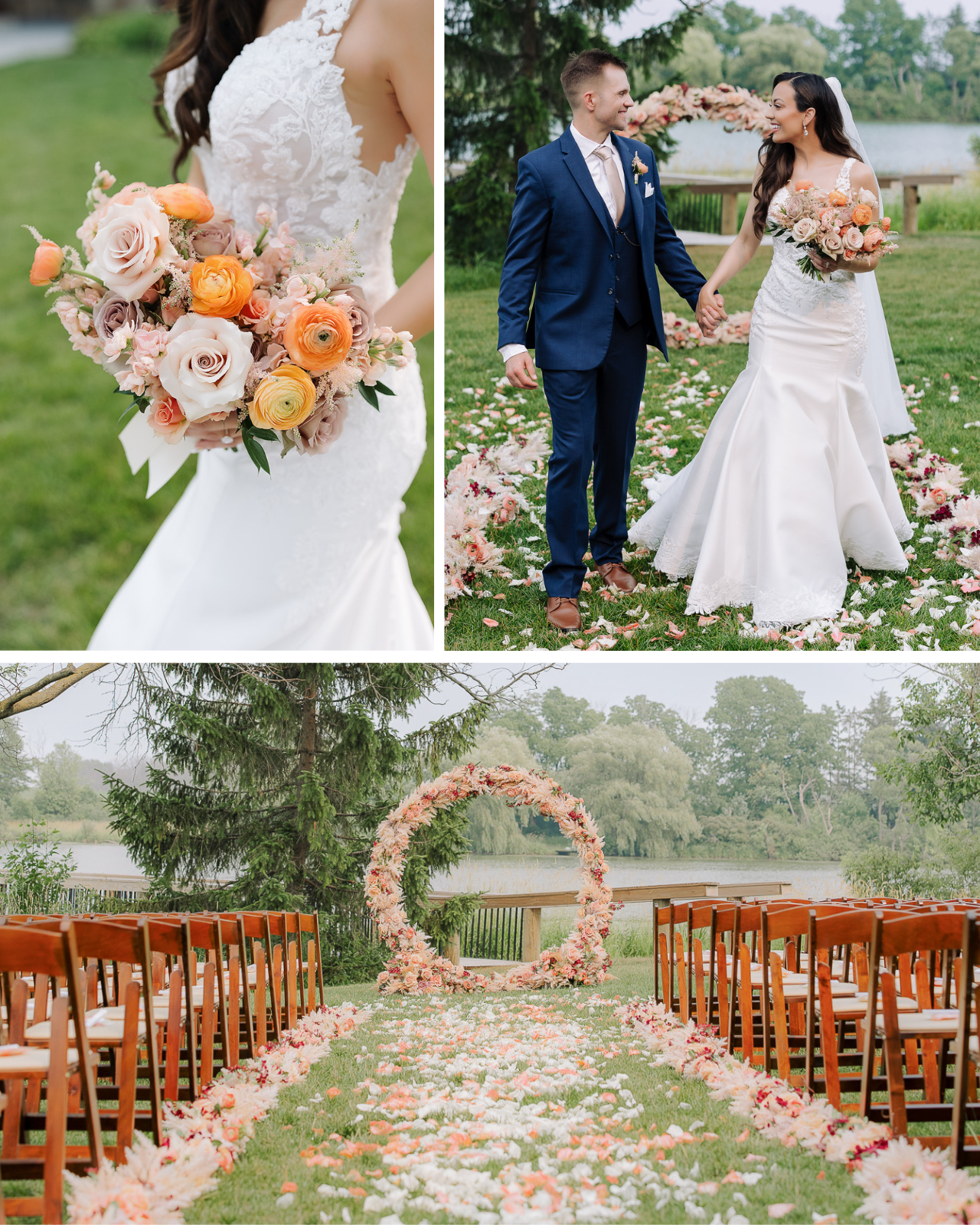 The Reception
Casey simply relocated all of the ceremony florals to the reception which also helped to keep costs low. The gorgeous ceremony arch was moved behind the wedding party table which was the perfect way to repurpose this gorgeous installation for the reception. The tables were lined with floral garland and accented with Grand Centerpieces for a bit of height variation. Tulip Candlesticks were added for a little bit of ambiance and the perfect tablescape was complete.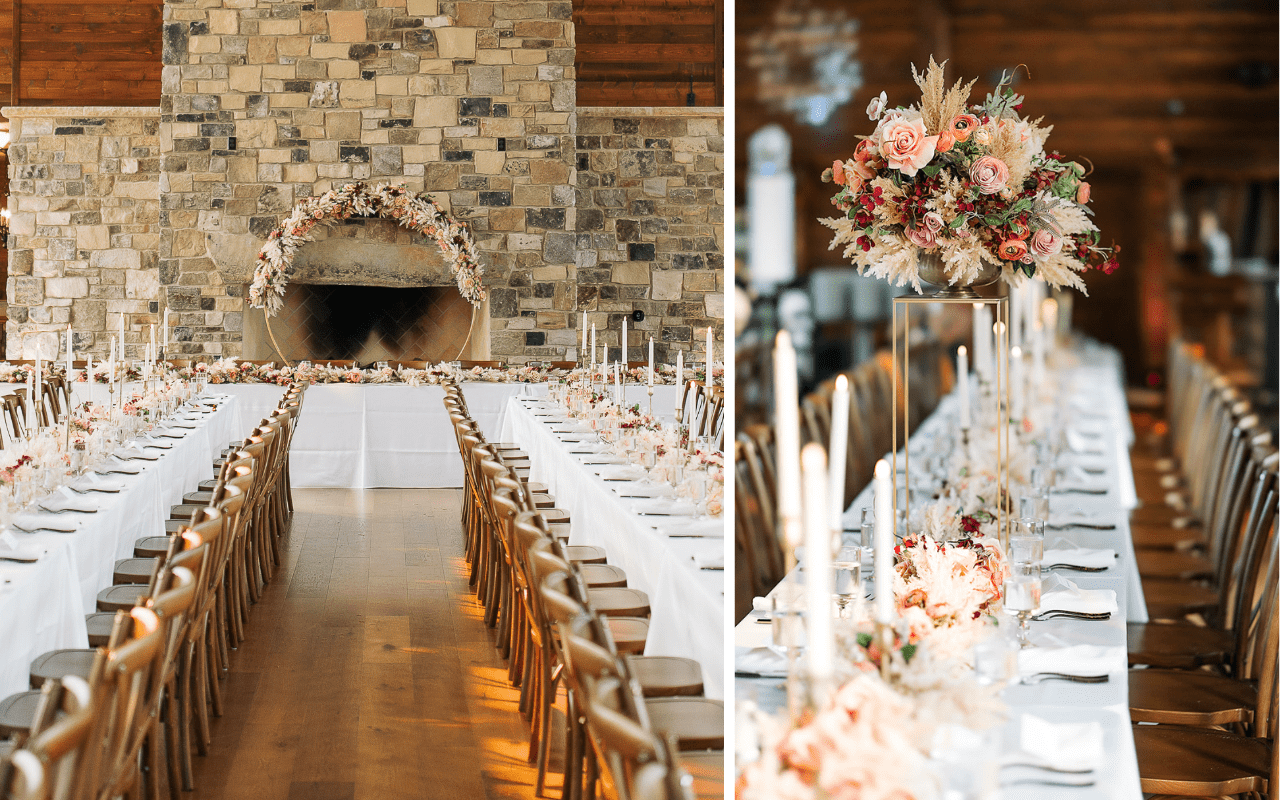 Tips for Mixing Faux and Fresh Flowers:
For brides considering a blend of faux and real flowers, Casey offers some valuable tips:
1. Share your Something Borrowed Blooms selections with your florist to ensure a seamless match with fresh blooms.
2. Purchase cake clusters from the collection of your choice to have on-hand and bring to appointments.
3. Utilize design tools like Canva to visualize flower pairings, if you're a visual person.
4. Repurpose the rental flowers from the ceremony to the reception to save on costs and create continuity in your decor.


The Review
What made Casey decide to rent wedding flowers from Something Borrowed Blooms? It was the exceptional customer service that stood out to her!
"SBBlooms really exceeded my expectations of what a rental wedding flower vendor could provide. From their SBB Insiders group to their YouTube tutorials, preview packs, and quick-responding customer service team, I can't tell you the number of hours I spent utilizing all of their resources. They truly made my wedding planning experience much easier, and I can't imagine what my wedding would have been like without SBBlooms."
Casey's wedding planning experience, enriched by Something Borrowed Blooms, showcases the magic of combining faux and fresh flowers to create a dream wedding. Casey and Casey's story reminds us that love and creativity know no bounds, and with the right partners, you can turn your wedding day into a true fairytale!