Make your special day last a lifetime with these keepsake items from Something Borrowed Blooms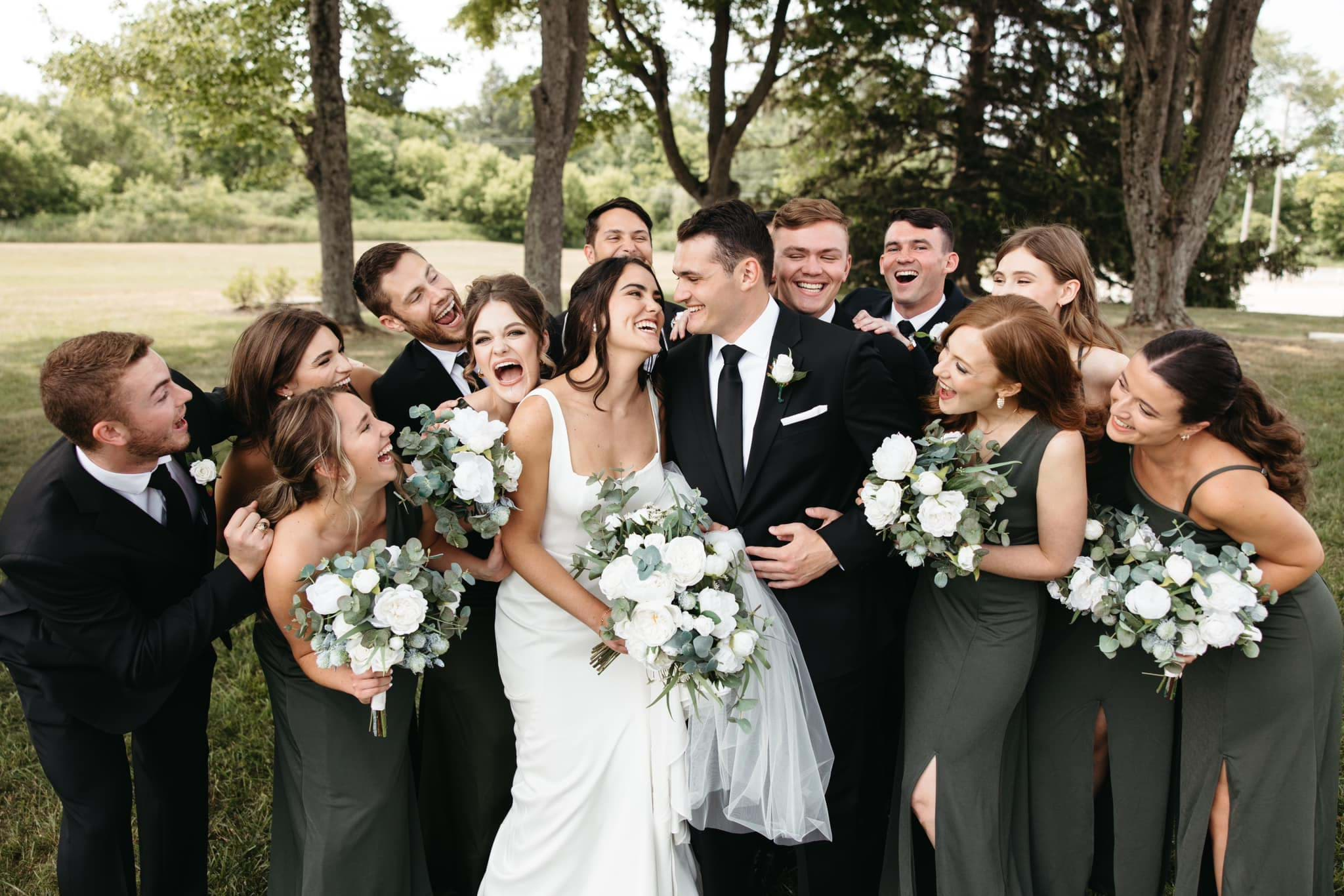 @ceciliadphotography

Your wedding day is one of the most special moments in your life. It's a day filled with love, joy, and unforgettable memories. At Something Borrowed Blooms, we understand the importance of preserving these cherished moments. That's why we offer a range of items for purchase – designed to capture the beauty of your wedding day!
Keep reading to learn all the ways you can keep your wedding day memories alive with keepsake items from Something Borrowed Blooms.
Purchase your Bridal Bouquet
One of the most sentimental keepsakes you can have from your wedding day is your bridal bouquet. At Something Borrowed Blooms, we offer silk bridal bouquets for rent or purchase, so you can keep it as a beautiful reminder of your special day. All of our bouquets are meticulously crafted with high-quality silk flowers that look just like the real thing, ensuring they stay vibrant and beautiful for years to come. Purchase bridal bouquets are also made fresh by our production team, never rented, just for you! By choosing to purchase your bouquet, you're investing in a tangible piece of your wedding that can be cherished for a lifetime.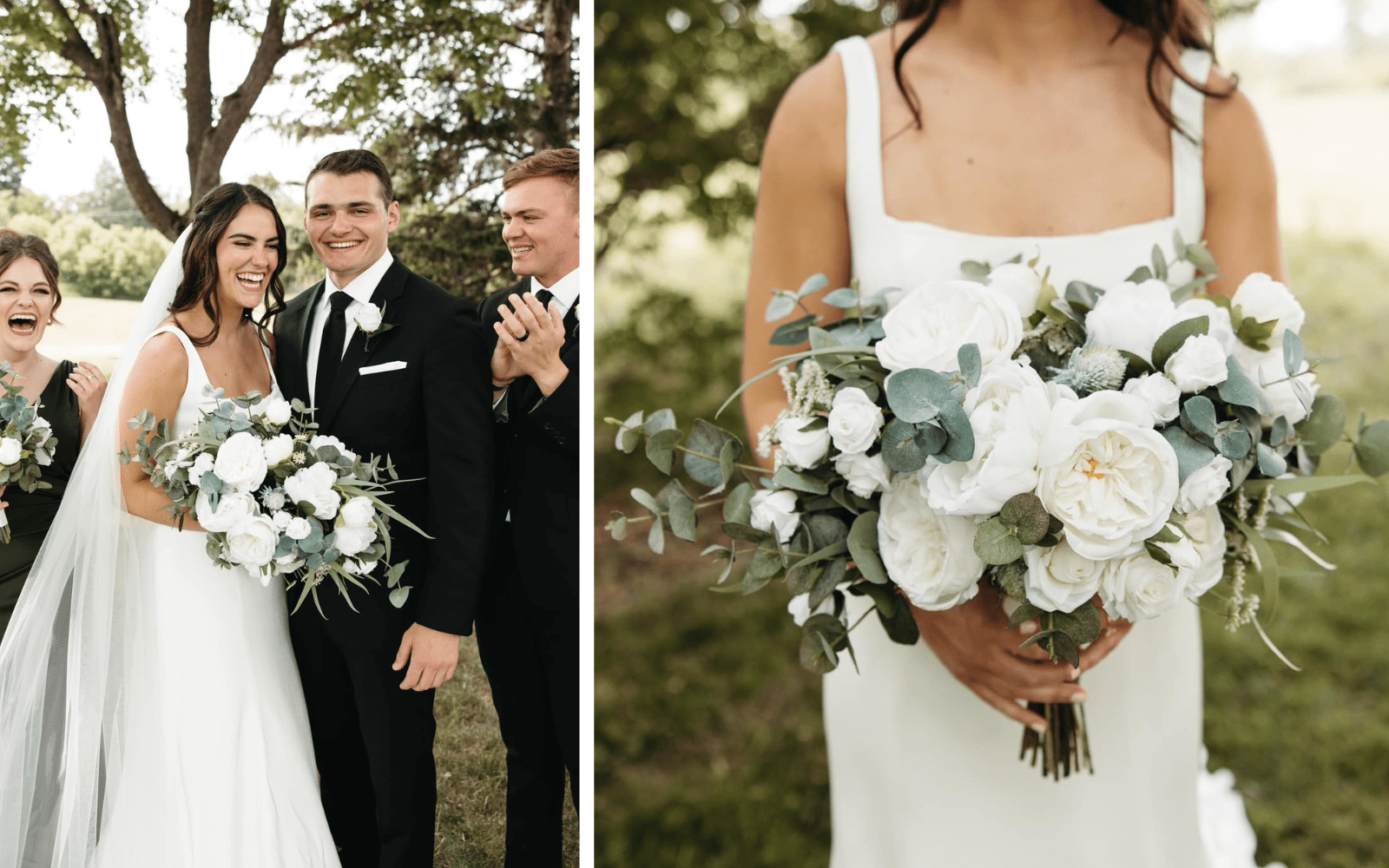 Shop all Bridal Bouquets here!
French-wired Ribbon
Enhance the beauty of all of your wedding arrangements with our French-wired ribbon, available in various colors to match any wedding theme. This 27-yard roll of beautiful, lightweight ribbon comes in Bridal White, Antique Moss, Steel Blue, Brick red, Summer Pink, and Sandstone. Whether you want to add a finishing touch to your bridal bouquet or incorporate the ribbon into other DIY projects, it's a versatile and elegant way to tie your memories together. The possibilities are endless! Our high quality ribbon can be stored for years to come. It can even be passed down to future generations to incorporate 'something old' on their wedding day.
Trend Alert: Multi-colored ribbon arches are on the rise and easy to install when using all six spools of our French-wired ribbon.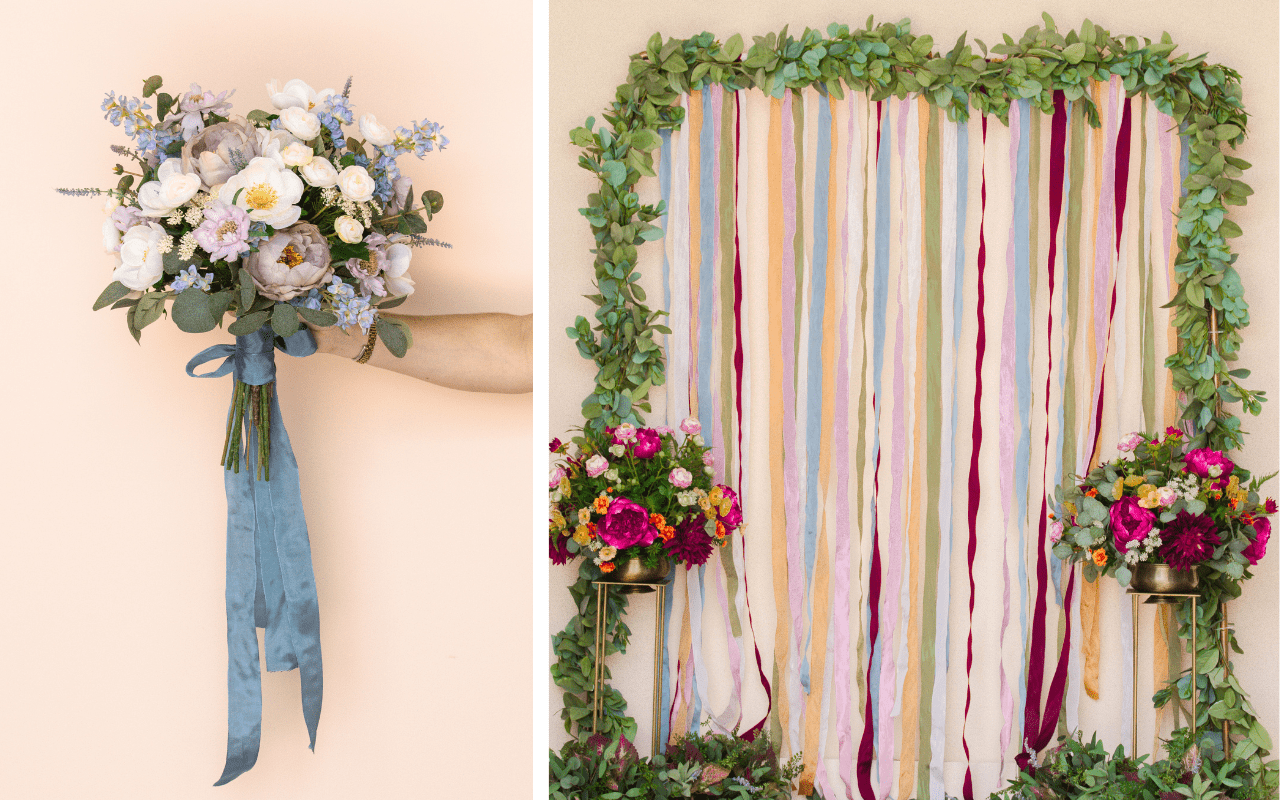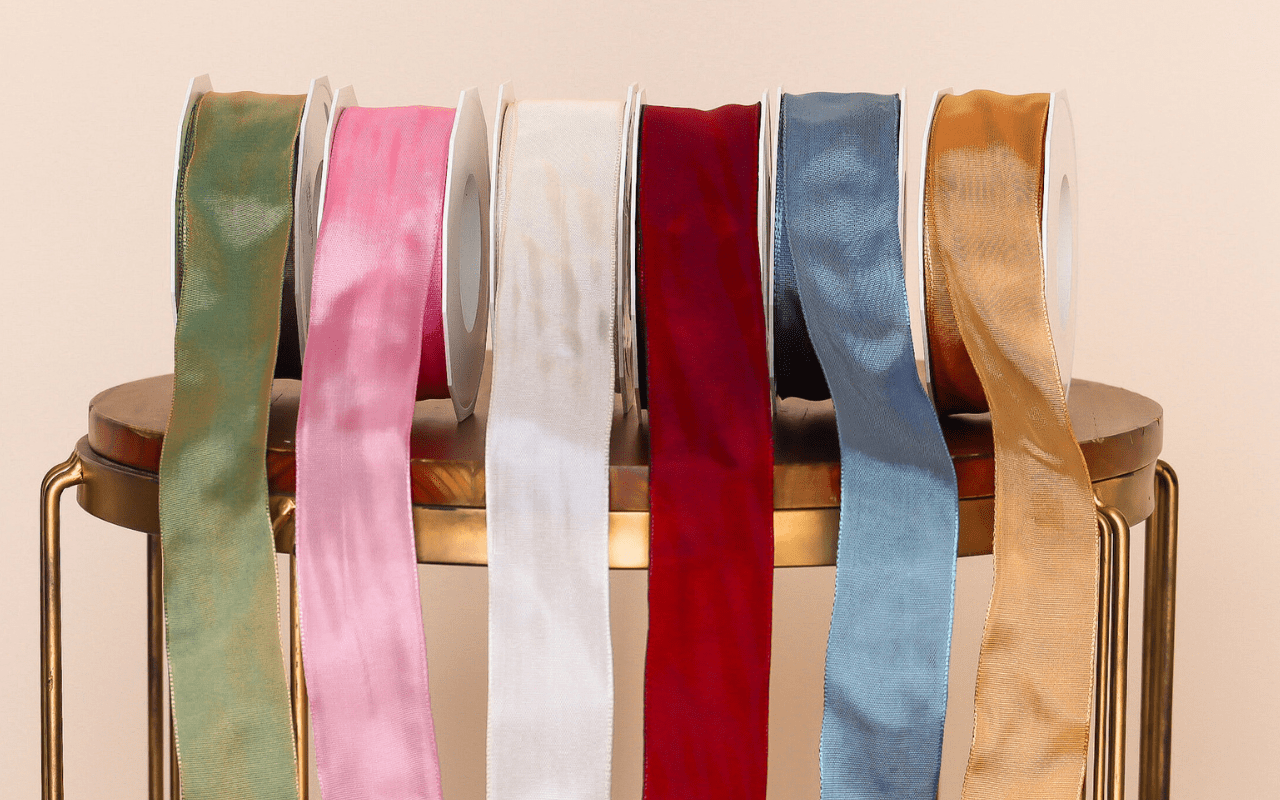 Shop all ribbons here!
Ribbed White Ceramic Vase
What better way to showcase your newly purchased bridal bouquet than in the perfect vase? Our Ribbed White Vase is the perfect vessel for displaying your bridal bouquet, keeping it looking as fresh and beautiful as it was on your wedding day. This classic, elegant vase fits all SBBlooms bridal bouquet styles, complements any décor, and is a lovely addition to your home. Place it on your dining table, a shelf, or your bedside table to keep the memories of your wedding day alive.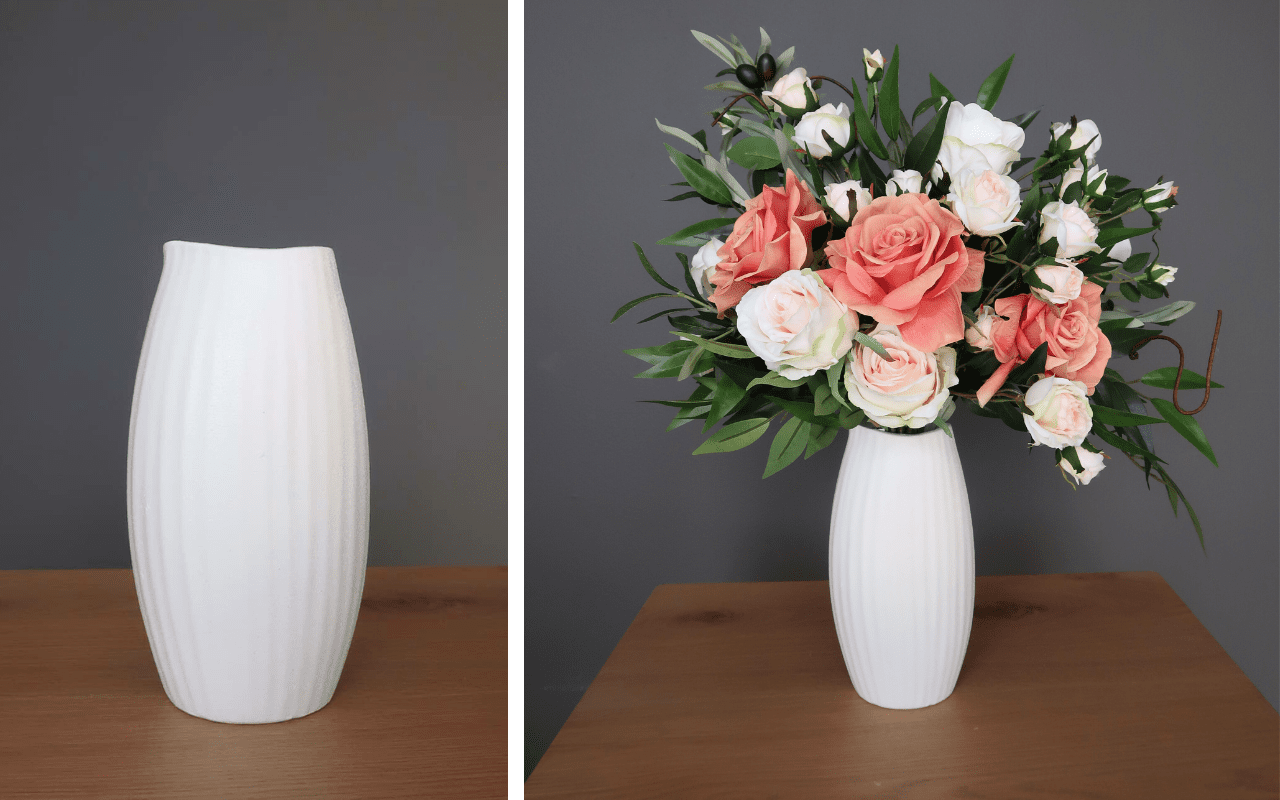 Shop our Ribbed White Vase here!
Loose Stems for Purchase
Sometimes, preserving the memories of your wedding day is all about the little details. That's why we offer a variety of loose stems for purchase. These high-quality silk flower stems can be used to enhance your bouquets and create that 'custom look' you've been wanting. Or, place these loose stems in bud vases for your tables or add them to your cake cluster for some variation! From Real-touch Rose Spray to bright Bougainvillea stems, our loose stem assortment can help complete any wedding or home decor look.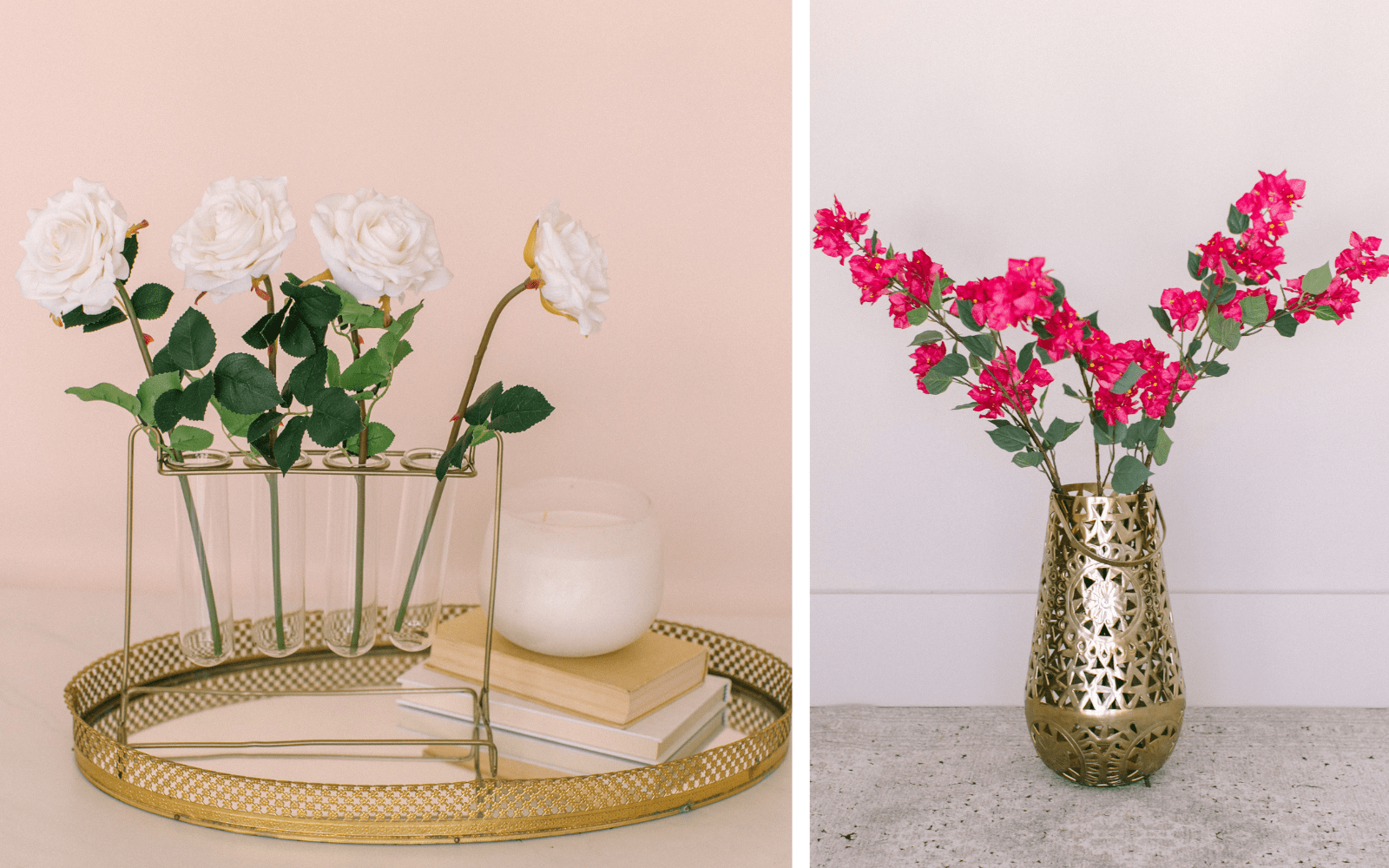 Shop all loose stems here!
Watercolor Keepsakes
Imagine having a beautiful watercolor painting of your bridal bouquet that you can hang on your wall or display anywhere in your home. Our watercolor keepsakes are hand-painted by a talented local artist, Hannah Mason, who pays close attention to each detail, capturing all of our bridal bouquets' unique charm. These exquisite pieces of art not only preserve the memory of your wedding day but also make for a stunning piece of home décor. Showcase it in the provided 8x10 matting, or add it to a frame of your own!
Shop all Watercolor Keepsakes here!
Preserving the memories of your wedding day is a beautiful way to relive those special moments and share them with generations to come. At Something Borrowed Blooms, we offer a range of purchase items to keep your wedding day alive. Tell us, how are you reliving the memorable moments from your wedding day?