Inspired by 2023's color of the year, Digital Lavender, Something Borrowed Blooms has taken the purple hue to the next level for the wedding day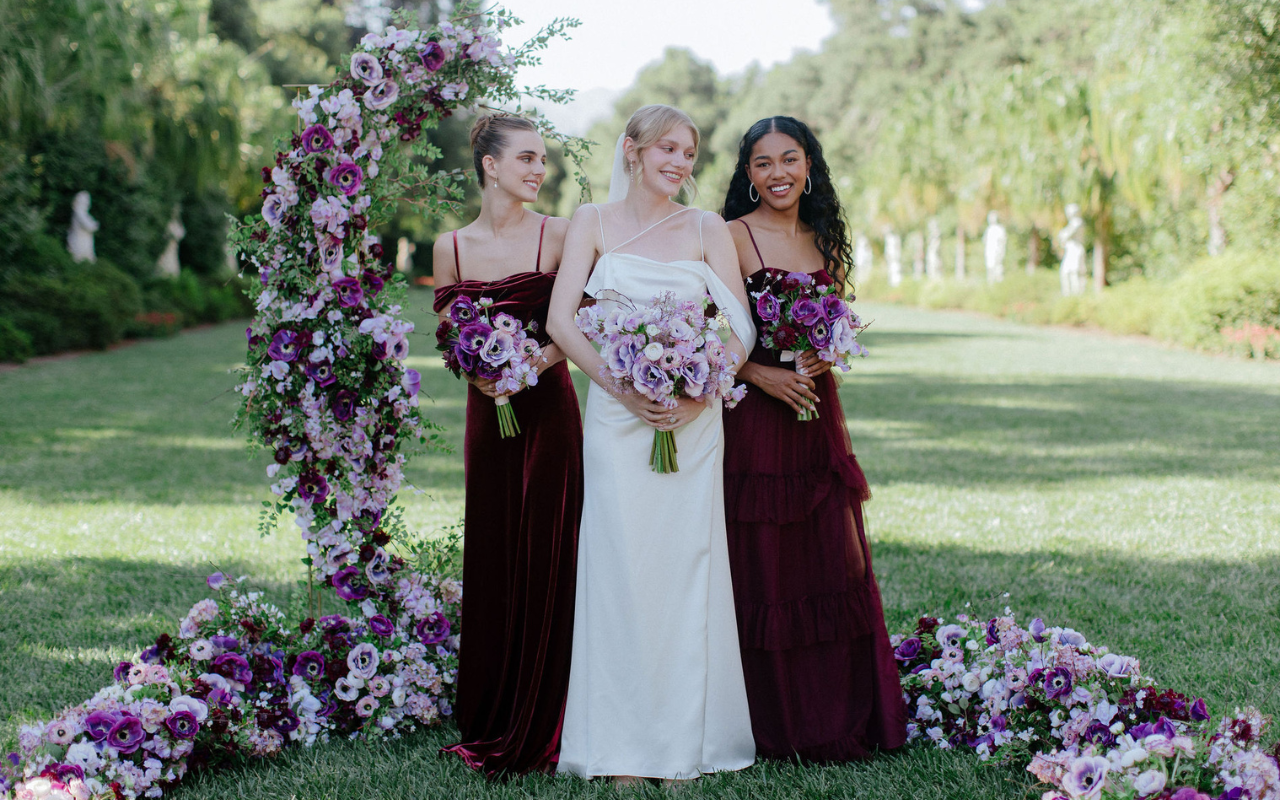 At Something Borrowed Blooms, we're always thrilled to bring you the latest in wedding floral inspiration. This year, we're delighted to introduce our trendsetting Marlowe Collection, an embodiment of grace and beauty inspired by none other than the 2023 Color of the Year - Digital Lavender. Featuring a combination of soft lavender, deep plum, and merlot, achieved with the perfect wildflower mix of anemones, scabiosa, sweet pea, and delicate ranunculus, this regal color palette is everything luxe.
Join us as we delve into the mesmerizing world of Digital Lavender and how it has come to life in our Marlowe Collection.
A Fusion of Elegance and Innovation:
Imagine a shade of purple that seamlessly blends the soothing qualities of lavender with a modern, tech-inspired twist. That's Digital Lavender, the color that has captured hearts and trends in 2023. Our Marlowe Collection takes this captivating hue and infuses it into every petal and leaf, resulting in arrangements that are both timeless and cutting-edge. With a whimsical, ombre-like design and gold accents, this collection is sure to turn heads this Fall and Winter wedding season.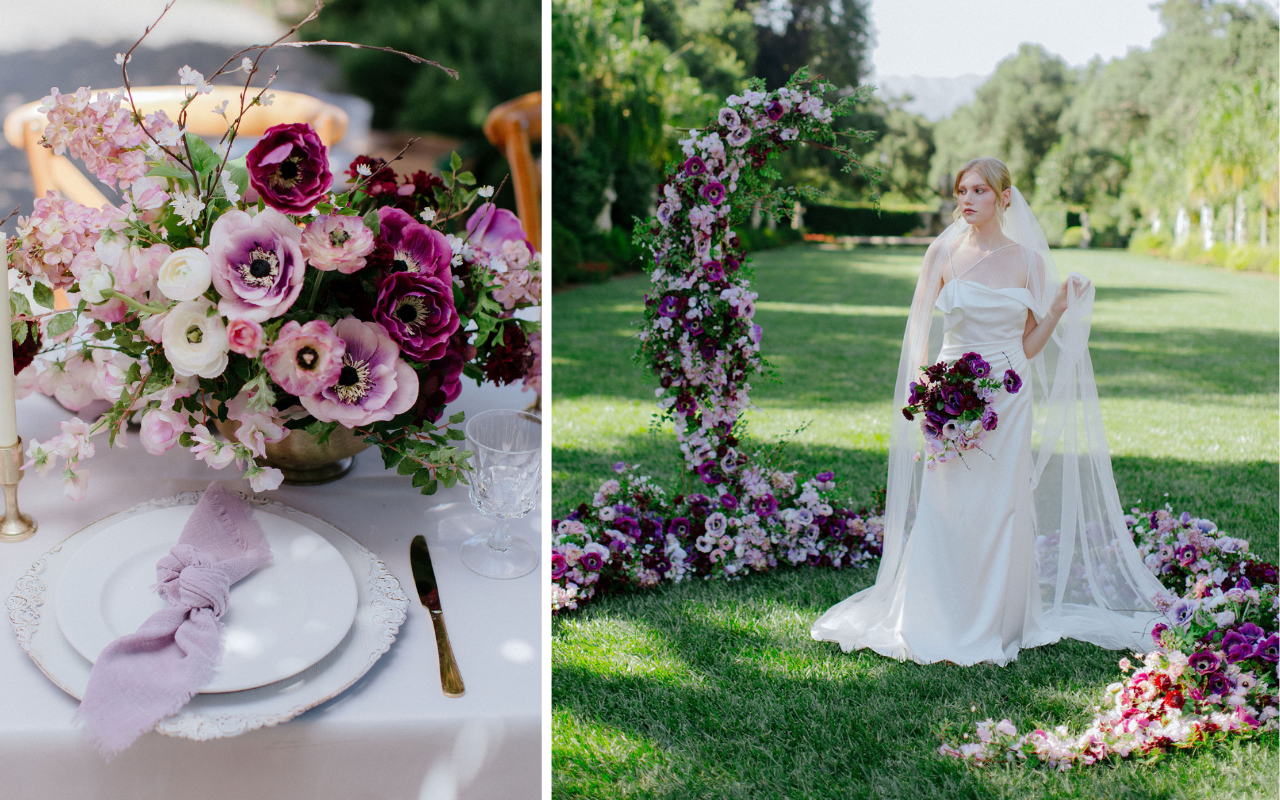 The Inspiration Behind Digital Lavender:
Digital Lavender is more than just a color; it's a reflection of the times we live in. In an era where technology is seamlessly woven into our lives, this color represents a bridge between the natural world and the digital realm. It exudes tranquility while embracing the dynamic energy of the digital age.
"Introducing this trending color pallet to our line of premium silk florals began over two years ago. Picking up on early indicators in the fashion & design industries, we set out to reinvent the purple color story for the bridal world, and I couldn't be more thrilled with what we've delivered. This luxe and rich assortment of florals can be applied in a variety of ways to accomplish any wedding vision.
At Something Borrowed Blooms, we're proud to be a leader in floral design, and we continue to task ourselves with setting the bar higher. Our ultimate goal is to provide couples with the most desirable florals for their wedding day at a fraction of the cost."
- Co-Founder & CEO, Lauren Bercier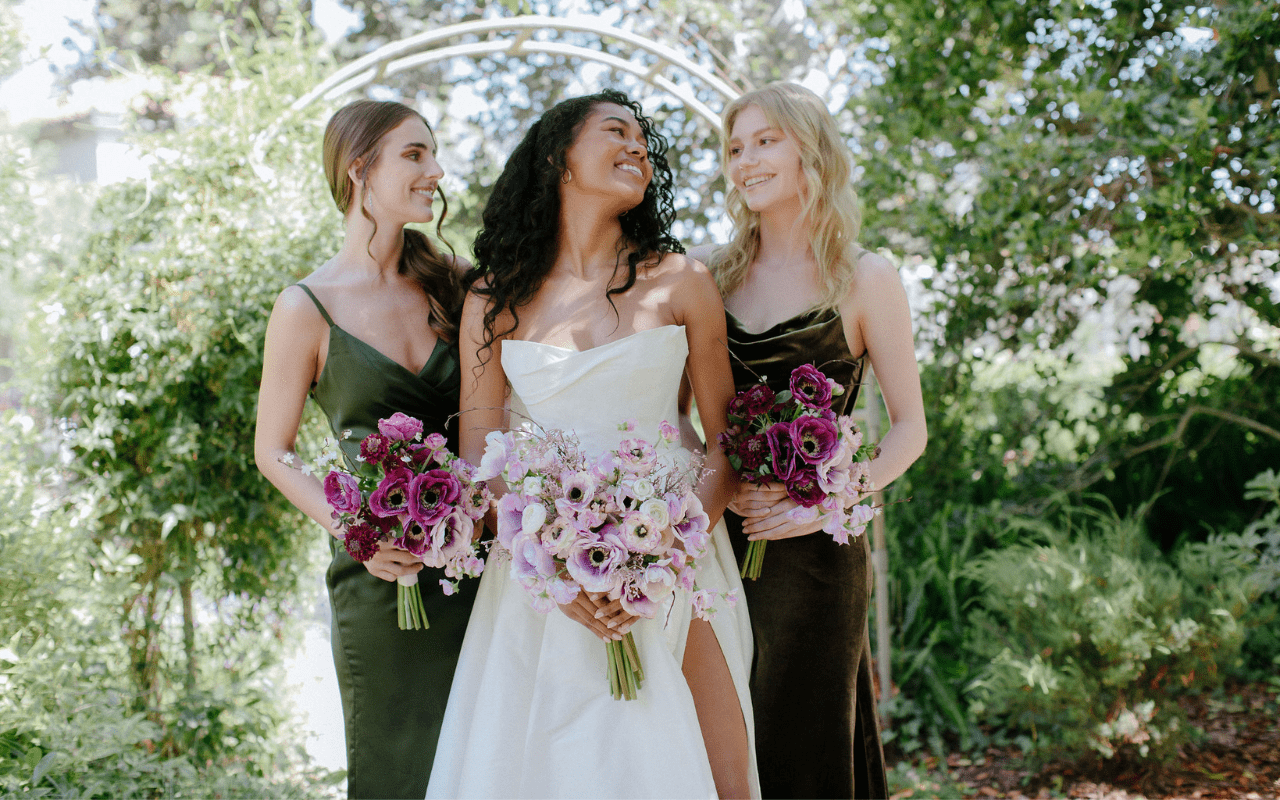 Incorporating the Marlowe Collection into Your Wedding:
If you're looking for a wedding flower collection to stun your wedding guests, look no further. The Marlowe Collection includes two hand-tied bridal bouquets - a full-color ombre design composed of blooms from the entire collection and a blanc version primarily focused on soft tones. Both bouquets coordinate perfectly with the full line of products, including a new product offering – the Marlowe Flower Ball.
Elevate your ceremony space with Garlands and Grand centerpiece arrangements that blend the softness of Digital Lavender with the magic of your vows. Our design team created a breathtaking ceremony set-up using these ready-to-use arrangements and gold stands.
Let your reception tables come alive with centerpieces that celebrate the harmony between nature and technology, setting the tone for an unforgettable celebration.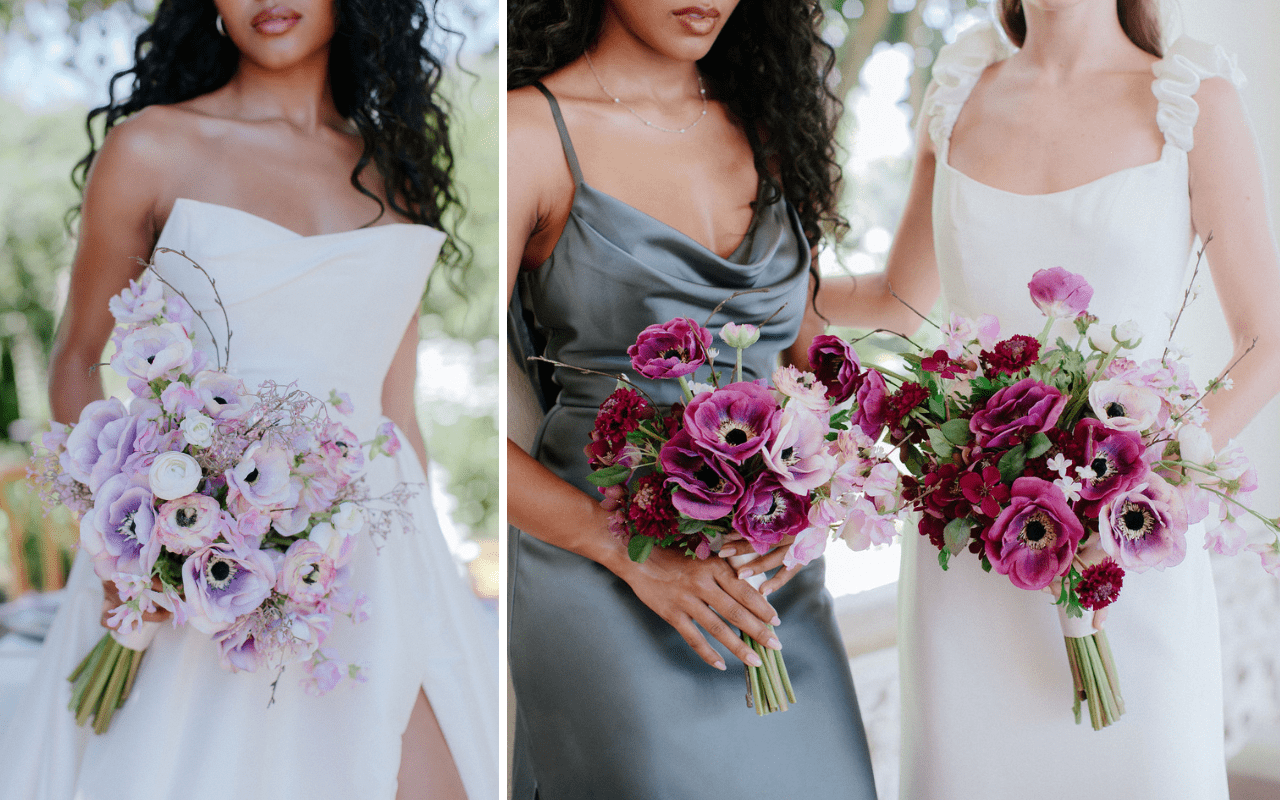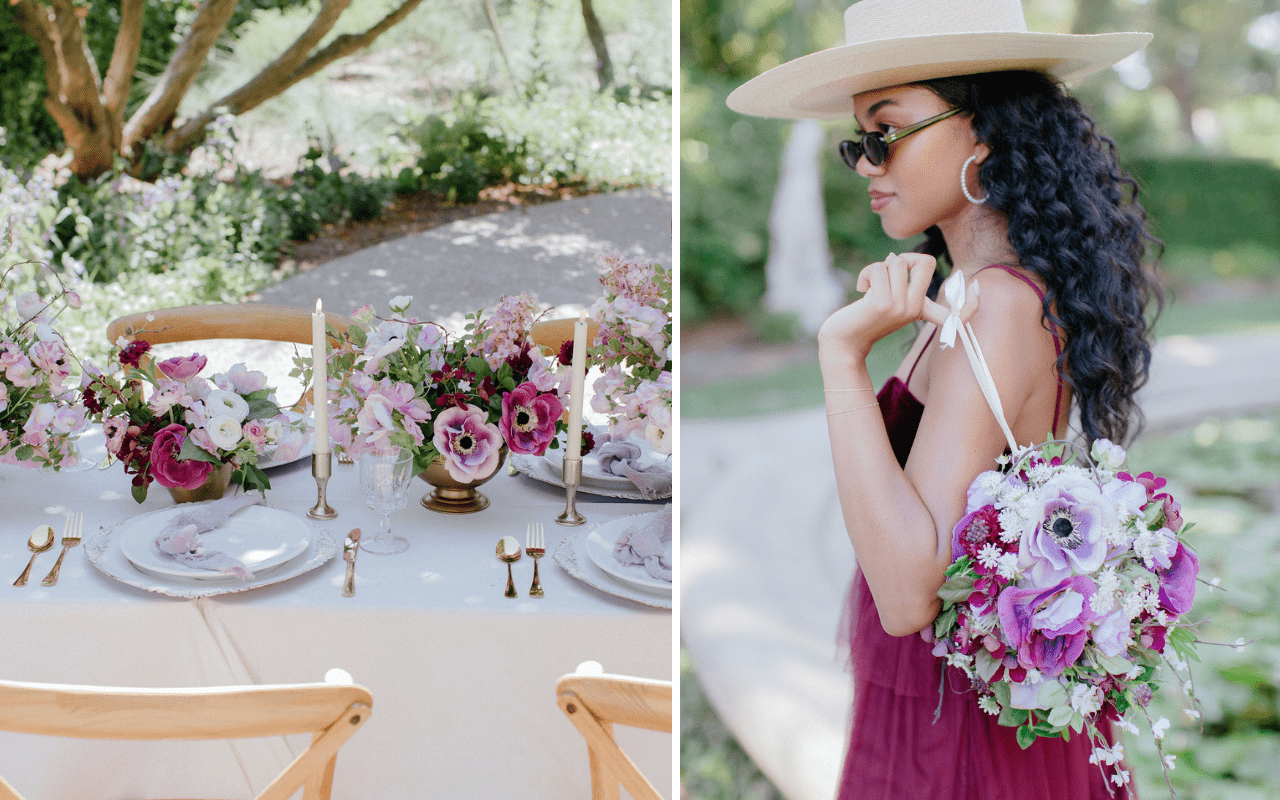 The Marlowe Collection is more than just a trend alert; it's a celebration of timeless elegance and the enduring beauty of nature. At Something Borrowed Blooms, we're excited to offer you a selection that encapsulates the essence of love and romance. Let the Marlowe Collection be the backdrop to your special day, capturing the hearts of all who witness it.