Elevate Your Wedding Flower Decor with the new Floral Swags from Something Borrowed Blooms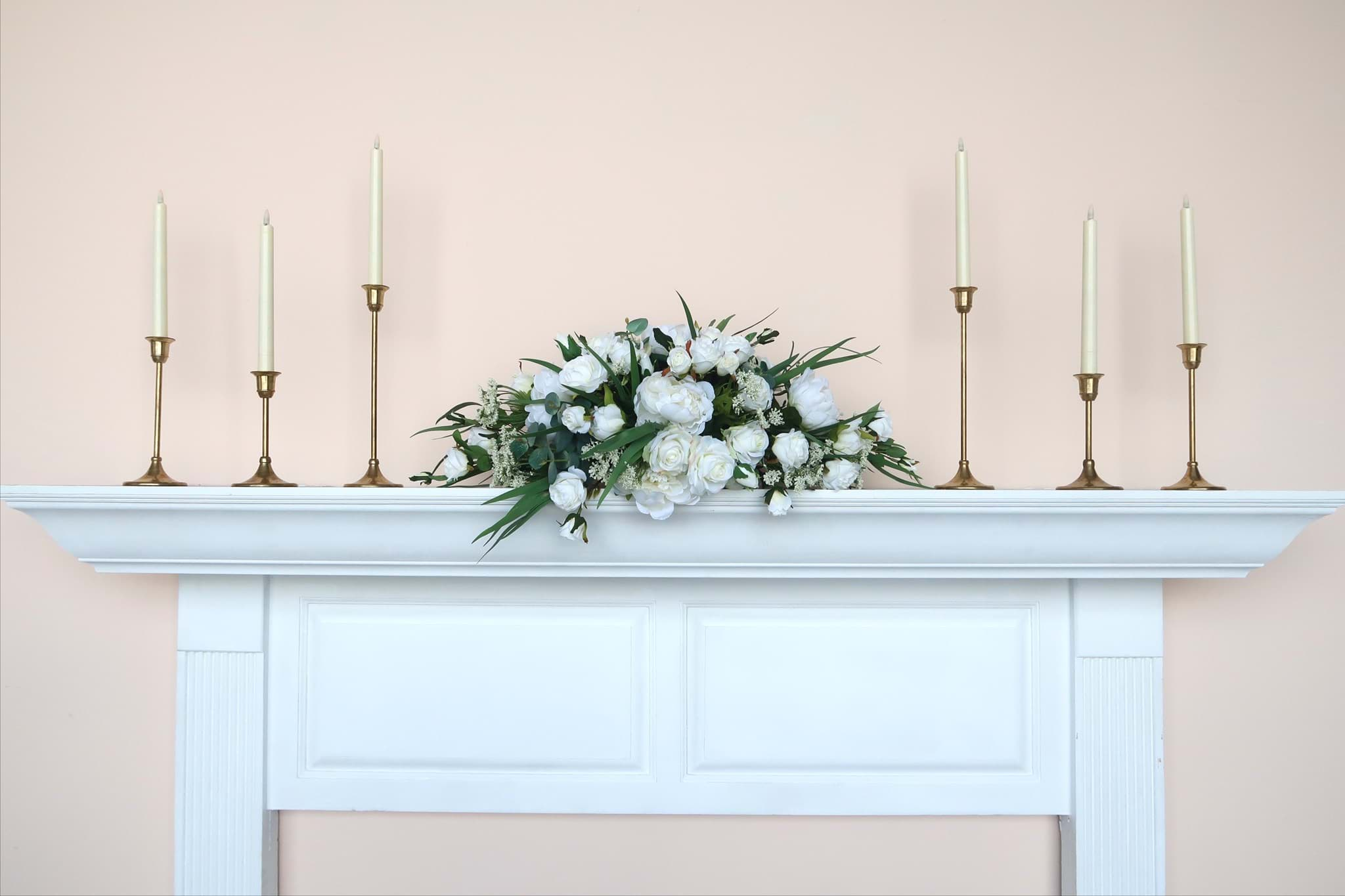 At Something Borrowed Blooms, we constantly strive to bring you innovative and beautiful floral designs to enhance your wedding and event decor. We're thrilled to introduce our latest addition to our product line: floral swags. We've rolled out this new product with some of our most popular collections: Taylor, Jane, and Shelbie. The neutral color palette of these three collections can seamlessly be mixed with any of our collections.
Keep reading to learn our three favorite ways to style these gorgeous floral swags for your wedding day!
Welcome Sign Elegance
Your wedding welcome sign is the first thing your guests will see as they arrive at your venue, making it the perfect opportunity to set the tone for your special day. Our floral swags can be easily attached to your welcome sign to create a beautiful and inviting focal point.
Choose the Jane Floral Swag for a classic green and white color palette, or opt for the Shelbie Floral Swag for a touch of Southern charm. The Taylor Floral Swag offers a soft pop of color to catch the eye.
To adorn your welcome sign with a floral swag, simply use zip ties or twine to secure it in place. The result is a stunning entrance that will leave your guests in awe!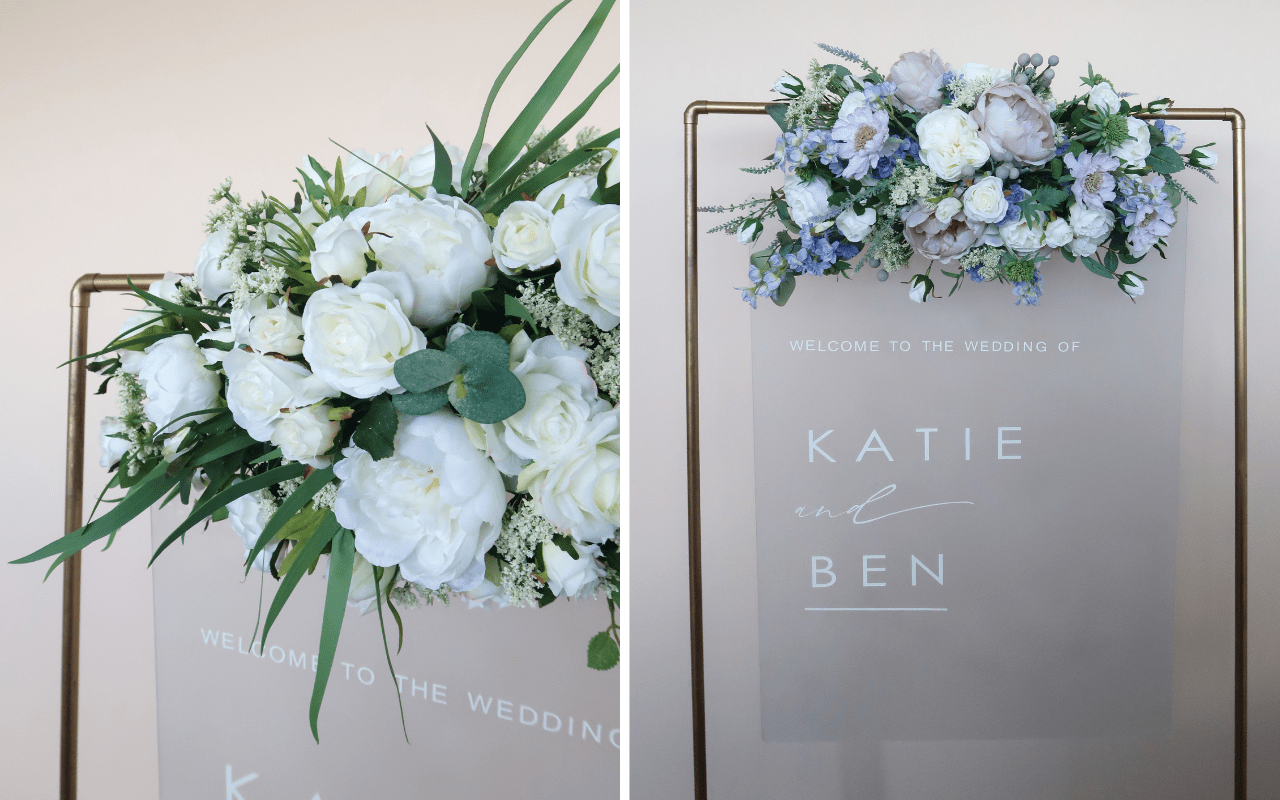 Shop floral swags here!
Reception Dining Tables
Your reception dining tables are where your guests will spend a significant portion of your wedding day. And by using these new floral swags as table centerpieces, you'll accomplish the trending 'vaseless centerpiece' look that's elegant and charming. Whether you're hosting a rustic barn wedding or a lavish ballroom affair, our swags can be adapted to suit your style.
To use our swags on your reception dining tables, simply place the arrangement in the center of the table, and voila! These arrangements can be paired with candlesticks, votives, and other decorative elements to create a cohesive tablescape. These versatile floral swags can coordinate with whatever color scheme and overall wedding design you have in mind.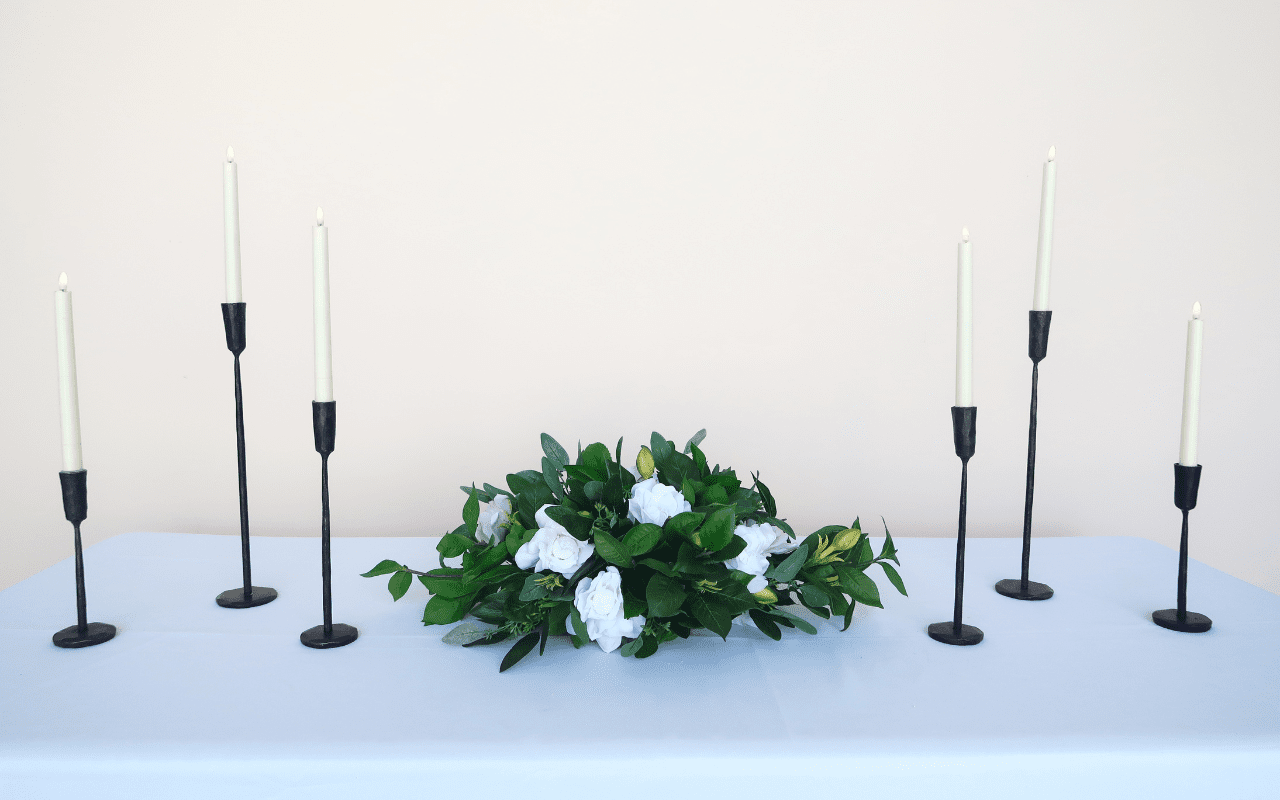 Shop floral swags here!
Mantle Makeover
If your wedding venue has a fireplace mantle, then it's probably going to be a focal point for your reception or ceremony space, making it a prime spot for showcasing your wedding flowers. Adding a floral swag from any of the collections can completely transform this area into a stunning masterpiece. The swags can be placed gracefully along the mantle, creating a lush and romantic focal point. Or, place one in the center and add some candlesticks on the side for added ambiance.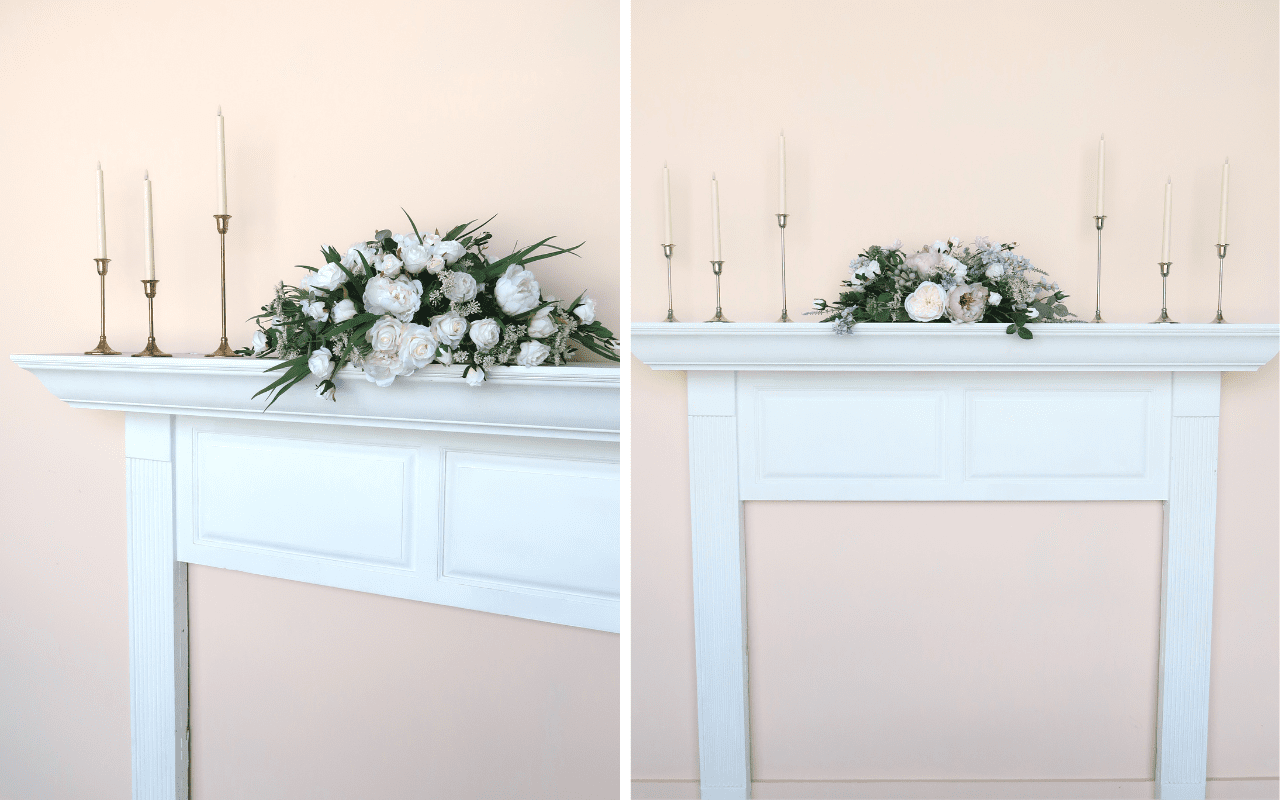 Shop floral swags here!
Our new floral swags from the Jane, Shelbie, and Taylor Collection offer many possibilities for elevating your wedding decor. Whether you choose to adorn your welcome sign, reception dining tables, or mantle, these swags will bring all your wedding flower dreams to life with ease. At Something Borrowed Blooms, we're dedicated to providing high-quality, beautiful, and affordable floral options that allow you to create the wedding of your dreams. Explore our collections and make your wedding day truly unforgettable.
Tell us, how do you plan on using our new floral swags for your special day?