Beat the heat this summer by renting premium silk flowers from Something Borrowed Blooms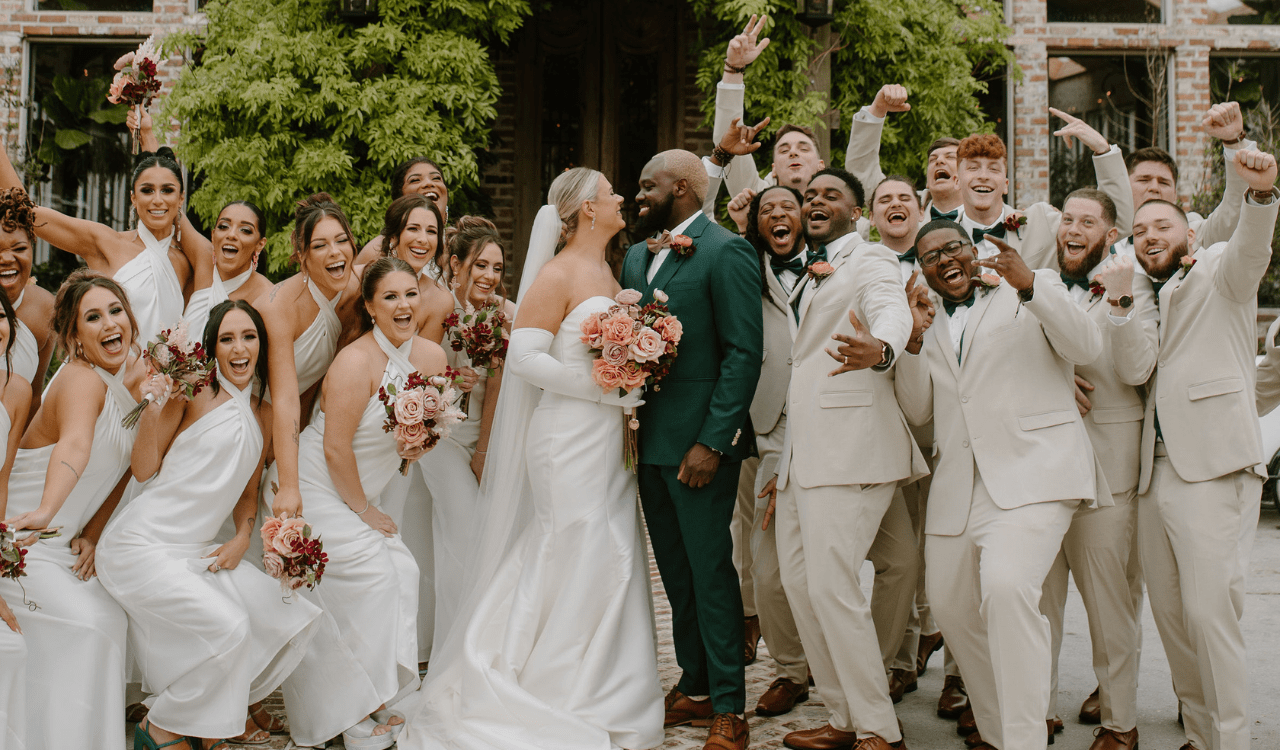 @chelseachi.photograpy
As the summer sun shines brightly, engaged couples everywhere are preparing to tie the knot in what promises to be a season of stunning weddings. And what better way to celebrate the joyous occasion than by adorning the venues with the most gorgeous floral arrangements? But, with summer heat comes the dreaded wilting of flowers. At Something Borrowed Blooms, we offer the highest quality premium silk floral arrangements to rent and are ALWAYS picture-perfect no matter the temperature. A huge upside of premium silk flowers - No wilting!
Today, we present to you the hottest wedding trends of the 2023 Summer wedding season.
Garden Romance:
Summer is a season that's full of budding blooms! So, for many couples embracing the ethereal garden vibe is the vision. With couples opting for lush greenery, delicate pastel hues, and abundant floral installations, imagine the disappointment when the blooms start to wilt right before you say your 'I do's.
Our Charlotte collection can achieve an effortless garden-inspired look for less. SBBlooms Bride, Eyanna carried the gorgeous Charlotte Bridal Bouquet (Hand-tied) while her bridesmaids in light blue carried Charlotte Posies for a scaled-down look.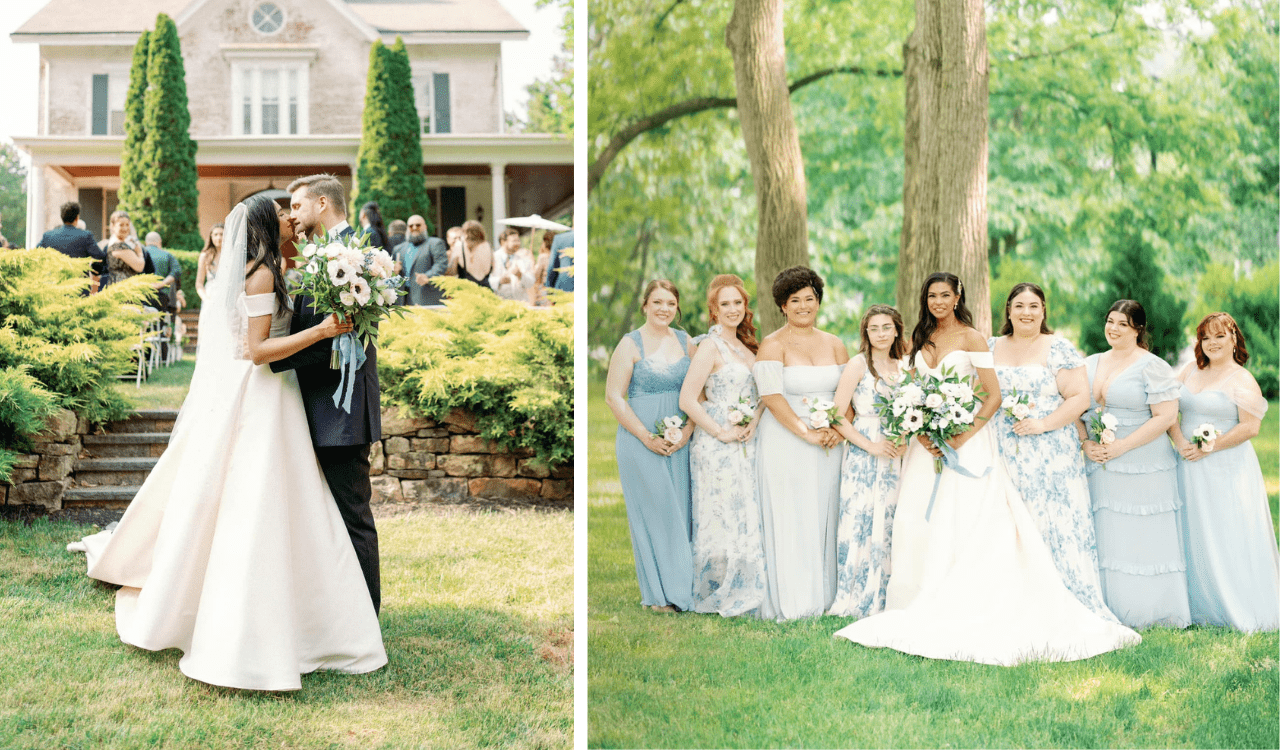 @sisternorth
Boho Chic:
The bohemian trend has evolved into a classic wedding theme with a modern twist. Summer 2023 embraces boho chic with its laid-back, carefree vibes and a focus on artisanal details. Think desert sunset-inspired florals, dark green suits, and relaxed, flowing fabrics.
Our Nina collection complements this trend, providing exquisite blooms that effortlessly capture the boho spirit. SBBlooms Bride, Kenzie perfected this look with an all-white-dress bridal party and carried the lush Nina Bridal Bouquet (Garden-cut). Take a look at the FABULOUS movement shot by her photographer. Her now-husband rocked a stunning dark green tailored suit with him and his best men sporting the Nina Boutonniere (Ranunculus).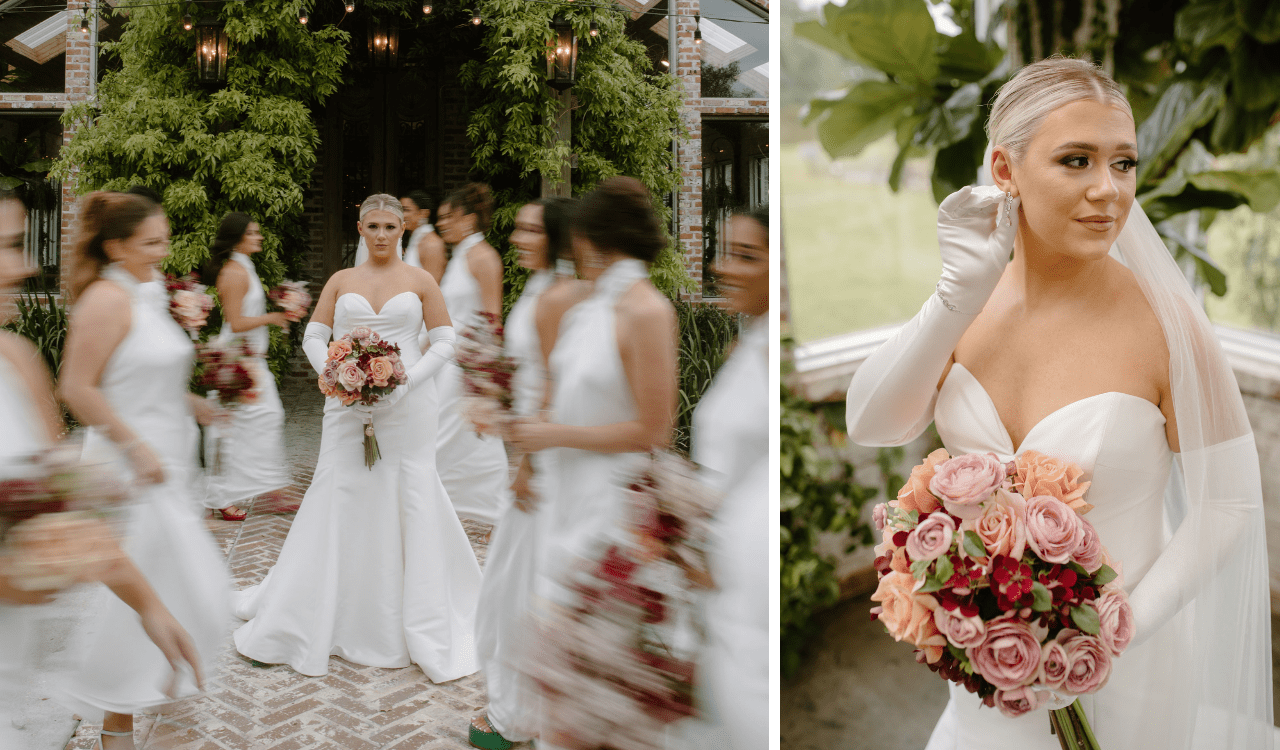 @chelseachi.photograpy
Vibrant Tropical Paradise:
For couples seeking a destination wedding experience without leaving their hometown, the vibrant tropical paradise trend is a perfect choice. Or, if you are having a destination wedding, check out our 10-day rental option. Incorporate bold, exotic colors like vibrant corals, lush greens, and sunny yellows into your décor. Think flowy peonies, hellebores, and palm leaves. The Cameron Collection is the perfect fit for this floral vision. With a vibrant but soft color palette, she's sure to stun in any location near or far.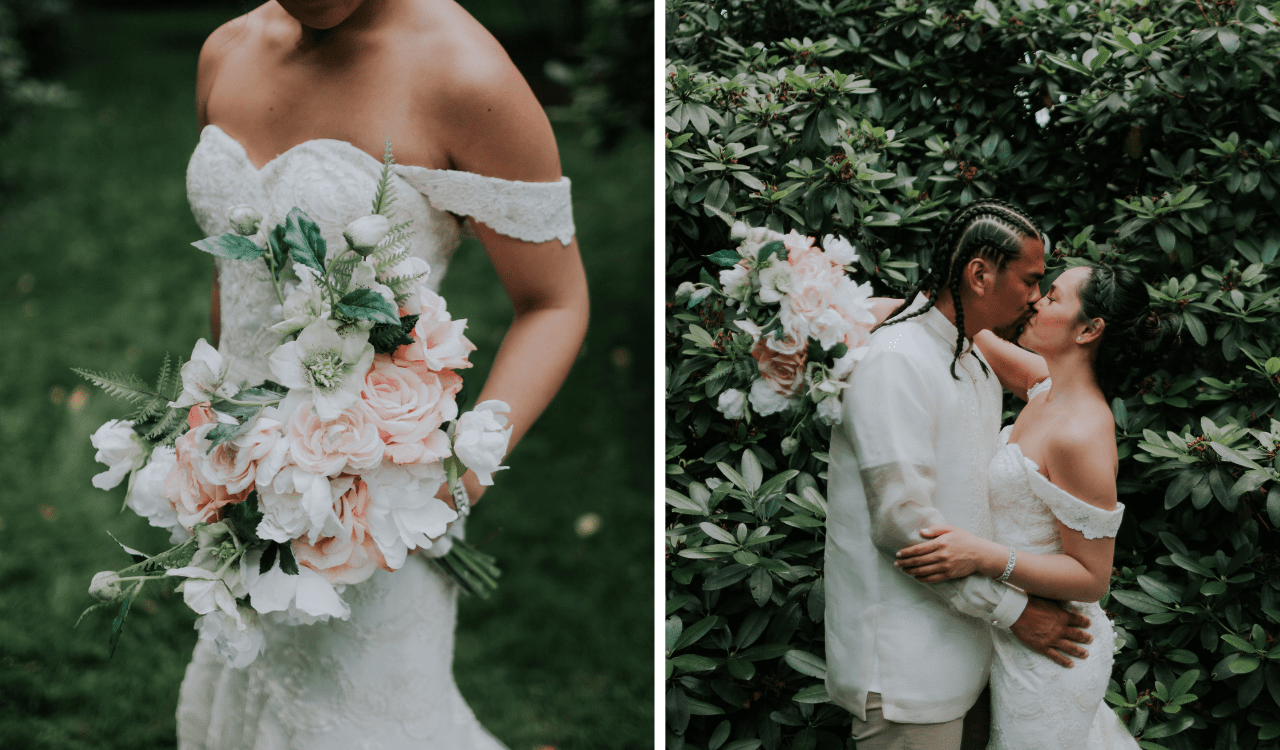 Modern Minimalism:
Clean lines, sleek designs, and a minimalistic approach dominate the modern wedding trend of summer 2023. Embrace simplicity by choosing monochromatic color schemes like the traditional all-white Audrey Collection. With two bridal bouquet styles to choose from, you can create a more classic chic look with the Audrey Bridal Bouquet (Round). For a more modern look, the Audrey Bridal Bouquet (Hand-tied) offers a flowy look that's sure to wow guests during an outside ceremony.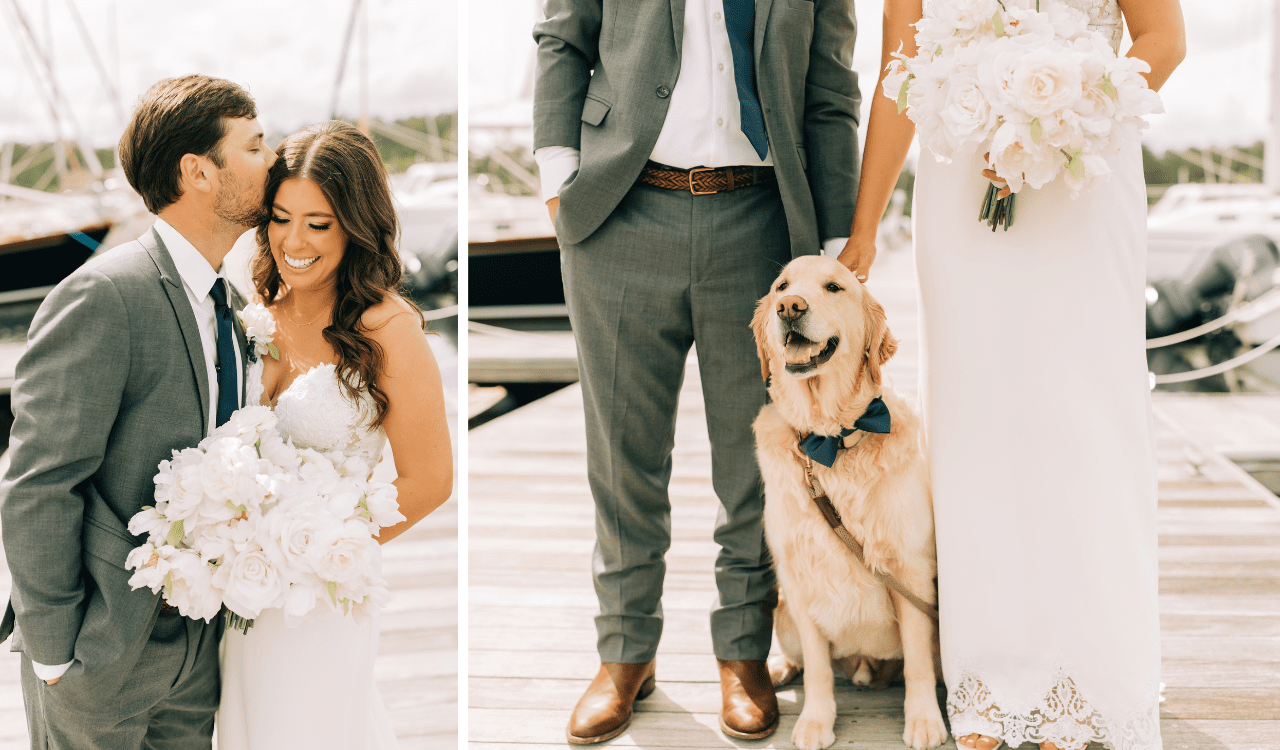 @lauramemoryphotography
Embrace the cost savings, reduce waste, and let the timeless beauty of silk wedding flowers enchant your special day, creating memories that will last a lifetime. Wherever you get married this season, embrace the heat and know that renting your flowers with Something Borrowed Blooms means your wedding day florals will look fresh the entire day!