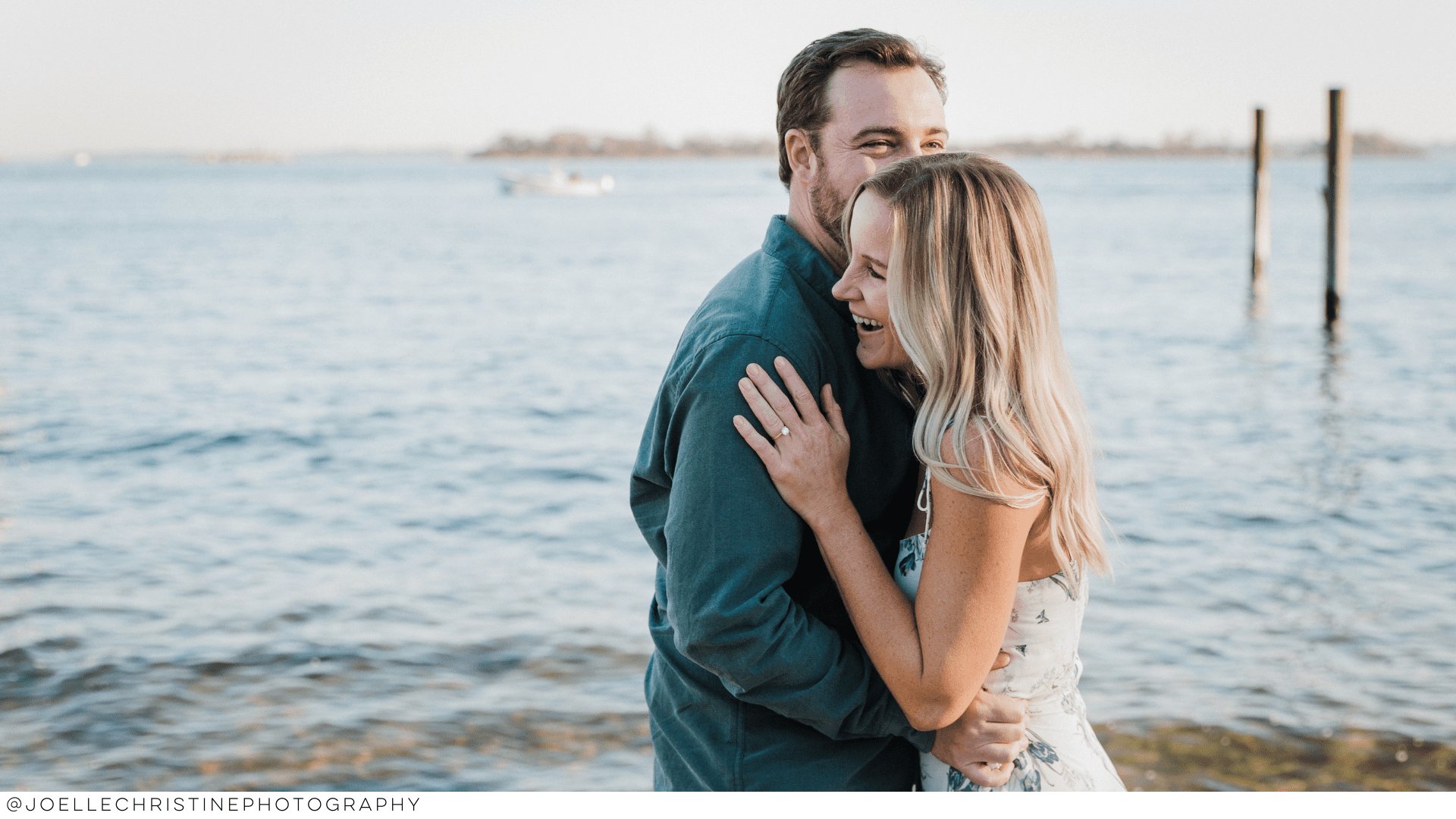 A brand new year is here and we are so thrilled for what's to come! Did you know that on average, 2.4 million weddings happen each year? But, with the recent pandemic and countless cancellations and postponements, the wedding industry is about to soar in 2021. With a prediction of 3 million weddings, the new year will be full of love and happily ever afters, no matter how you choose to celebrate.
In one of our recent LIVE styling sessions, Sophie (SBBlooms' lead designer) and I, got the chance to meet a very special SBBlooms Bride. Christina Owczarek is not only a bride to be, but also the founder of Blue Mae Events. From bespoke event rentals, onsite design styling, to full-service planning, they offer a variety of packages that fit your specific needs. Christina has helped countless brides plan the wedding of their dreams and now she is getting married herself! We asked Christina to give us some insight on planning during a pandemic. Here are some of Christina's thoughts and advice as we start 2021, with lots of hope for the world of weddings!
"As a wedding planner, my job is to keep my clients as calm and as stress-free as possible... but as a bride planning her own wedding during a pandemic, it is A LOT harder to take my own advice! During these unprecedented times, I've asked myself what I always ask my brides during the planning process: What's most important to YOU? What are the top 3 most important elements of your wedding day? Once we identify those things, we can explore what it looks like to scale down, postpone, or perhaps go in an entirely different direction.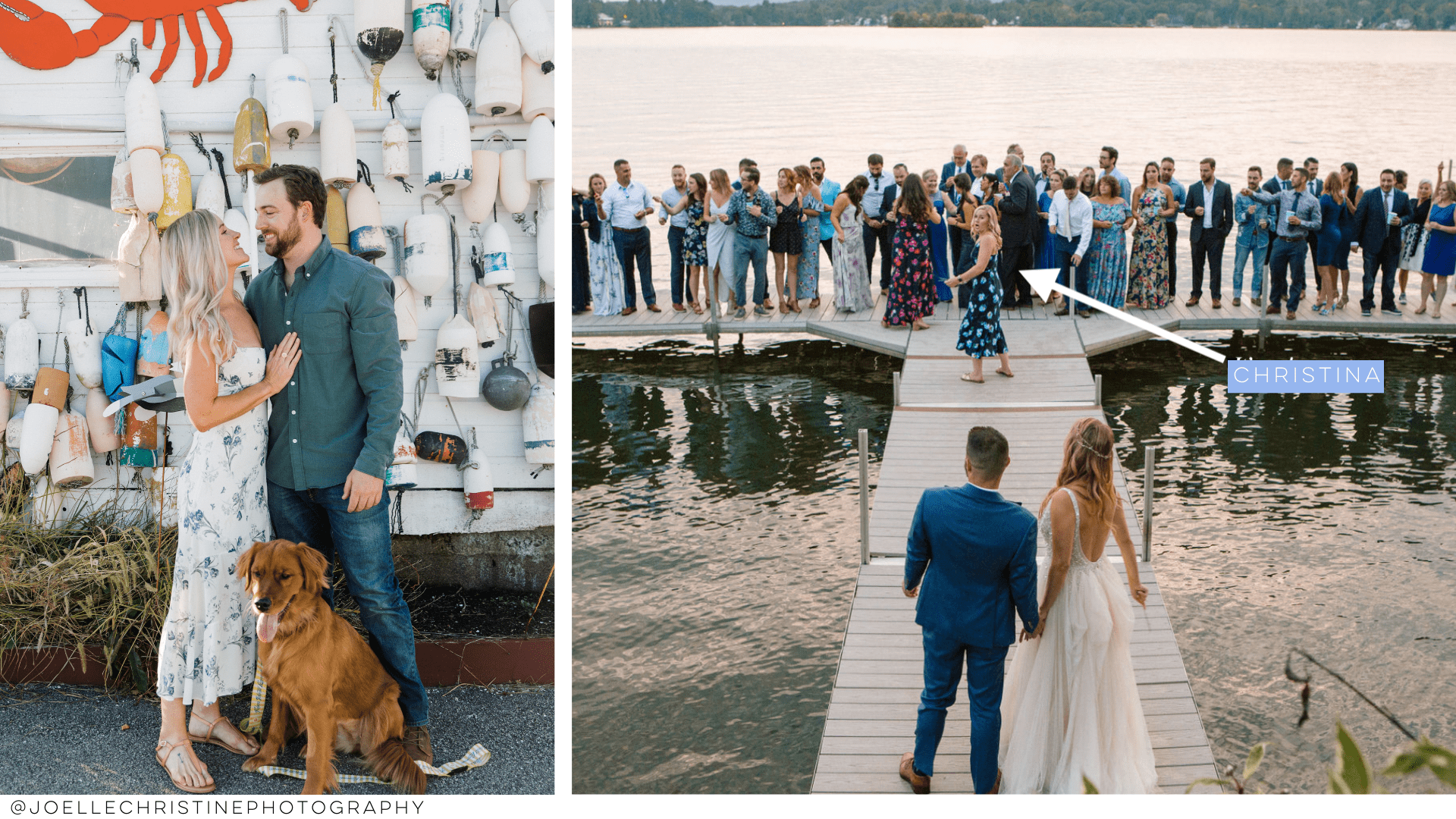 For me personally, we scaled down our guest count to fit the size that was working in June 2020, in the hopes it'll be similar in June 2021 when we are set to wed. It was actually somewhat a relief to go from around 170 to just under 115 guests, especially knowing we could invite even more to watch our Zoom ceremony, which we've opted into doing. The biggest challenge we are facing is the concept of no dancing. For me and my fiancé, the band and ability to dance the night away is our number one wedding detail priority. We have a killer band and we LOVE to dance. Not to mention, our crowd is definitely an on-the-dance-floor-all-night kind of group! Our plan is to keep the band and have the dancing outdoors under a separate tent for those who feel comfortable letting loose!
In addition to dancing up a storm, I personally wanted touches of who we are to come alive in the details. Finding Something Borrowed Blooms has relieved so much anxiety I had around finding the perfect flowers. From the simple process and cleanup to the sustainability aspect (not to mention chopping the budget in HALF!), going with SBBlooms was probably the easiest decision I had to make. Our vintage coastal surfer vibe will come together nicely with the Millie collection!
Check out Christina's Mood-board for her "Vintage-Inspired On the Coast" wedding…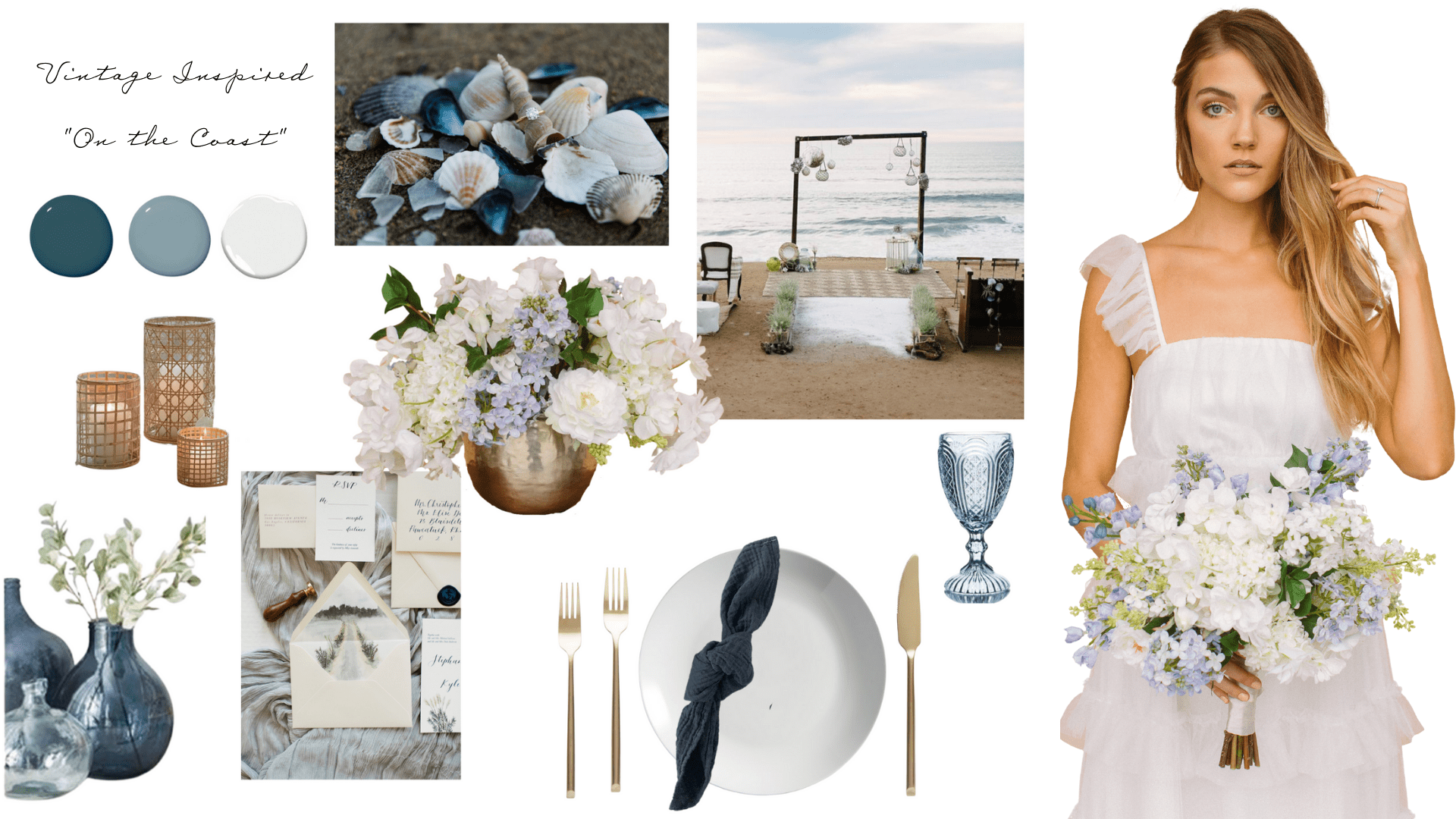 It's hard (like, really hard!) to listen to your gut when there's so much noise and uncertainty around the events industry these days. But I am a firm believer that whether you are superset on all of the details or have no idea where to begin, try to take a step back and think about what it is you want to remember ten or twenty years down the road. What's going to mean the most when you're old and gray together looking back on your wedding day? Try to use that as your North Star. Once identified, stick to it! Be clear and communicate it to loved ones that might be involved in the planning process. Hopefully, that can be their North Star too, giving you space to really focus on what matters. Don't let the fluff or what's "hot" on social media right now get in your way. As cheesy as it sounds, seeing the love between you and your soon-to-be husband or wife on your wedding day should be the most beautiful detail of all."
We couldn't have said it any better, Christina! We hope all of this advice will help all of our SBBlooms Brides solidify their wedding details, and focus on what is truly important; marrying the one you love!
Join our SBBlooms Brides Facebook group to get all the insider pro tips and advice from past and present SBBlooms Brides. For more inspiration, browse our floral collections, follow us on Instagram, and subscribe to our YouTube channel for DIY tips, collection reviews, and behind the scenes.