Premium silk wedding flowers from Something Borrowed Blooms stand against the rest when it comes to cost, convenience, and sustainability.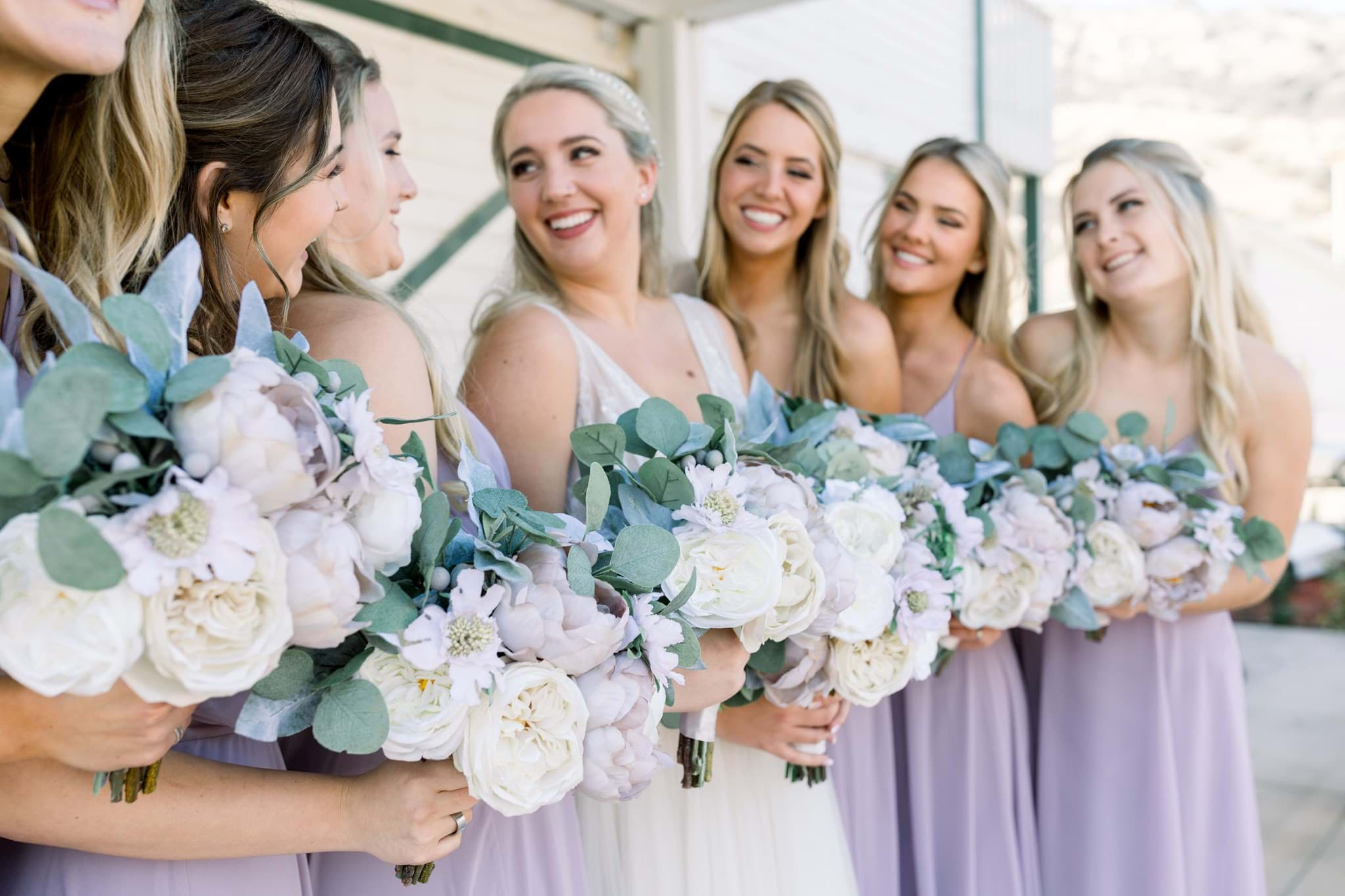 @CarlyMartinPhotography

If you are open to fresh flower alternatives for your wedding date, you might be surprised to learn that there are many options on the market. Most all offer savings compared to a traditional wedding florist, but you might be wondering where to start or what's right for you. From silk flower purchase or rentals, foam flowers, farm-to-door fresh, wood flowers, or even dried there are so many options! When making your decisions there are four areas to consider 1) Quality 2) Cost 3) Convenience 4) Sustainability. Premium silk flowers from Something Borrowed Blooms shine when ranking quality, cost, convenience, and sustainability, and here's why!
Quality

Silk flowers are the closest comparison to the real thing, but it's important to note that not every silk flower is the same. The quality of silks varies greatly from retailer to retailer. For example, if you purchase a peony from your local craft store vs. a premium retailer like Pottery Barn or Front Gate there's going to be a noticeable difference. One will likely trick the eye, while the other will probably stand out as being artificial. Other artificial floral options, such as wood, foam, or even dried flowers, have a harsh texture and color which results in a less natural look. It's often easier to know these are flower alternatives in photos and IRL. If ranking the quality of all faux floral options from most realistic to least, premium silk would be at the top of the list followed by foam, dried and wooden in that order.
At Something Borrowed Blooms, one of our top priorities is to provide the highest quality silk flowers for rent, at a fraction of the cost of traditional fresh flowers. Each one of our stems is hand selected and designed by a professional fresh florist to ensure the most natural color, shape, and design of each of our wedding bouquets and arrangements. When held side by side with wood, foam, or dried, the difference in life-like resemblance is jaw-dropping!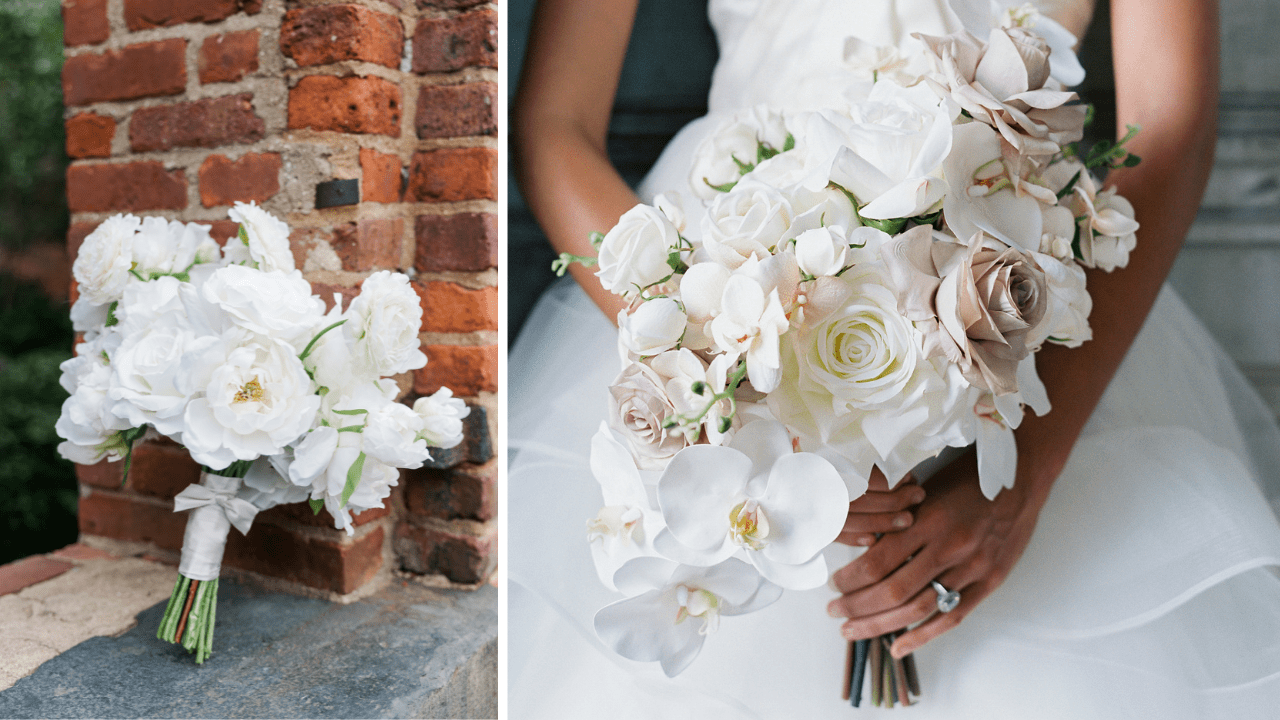 Cost
According to our friends at Weddingwire.com, the average cost of wedding flowers in the U.S. is around $1,500 for small to medium size weddings and up to $5,000+ for large weddings. Typically, farm-to-door-fresh flowers will offer savings compared to the average wedding flower cost, however, this option is still significantly more than fresh alternatives such as silk, foam, or wooden. For example, an average wedding order with Something Borrowed Blooms is just around $500. Whatever your wedding budget is, it is safe to start with 8-10% of your total budget dedicated to the florals. From there, you can work your budget up or down based on your needs.
Convenience
Many fresh floral alternatives boast cost savings, but it's important to know what you're getting into! Be sure to understand if the faux wedding flowers you are considering include design and assembly. Unless floristry is a hidden skill set of yours, you'll want to ensure your wedding flowers arrive done for you to ensure your bouquets are beautiful and you're stress-free!
At Something Borrowed Blooms, we pride ourselves on the simplicity of our ordering process! All of our products come as they are photographed on our website, so there's no guessing or DIY involved. Know exactly what you'll receive on your wedding day, no day of surprises here! For extra peace of mind, sample our products before ordering for your wedding with a preview pack! With the option to choose between two bridesmaid bouquets, two centerpieces, or one of each, you can preview our products in the convenience of your own home. If you want to see a bridal bouquet in person, visit our 'Find Blooms Near Me' page to find a sample bouquet near you.
Our customer portal allows for edits to your order up until 30 days of your event, which means if you decide to completely change your collection or add and remove a few items all you have to do is log in and make your changes. How much easier can it get?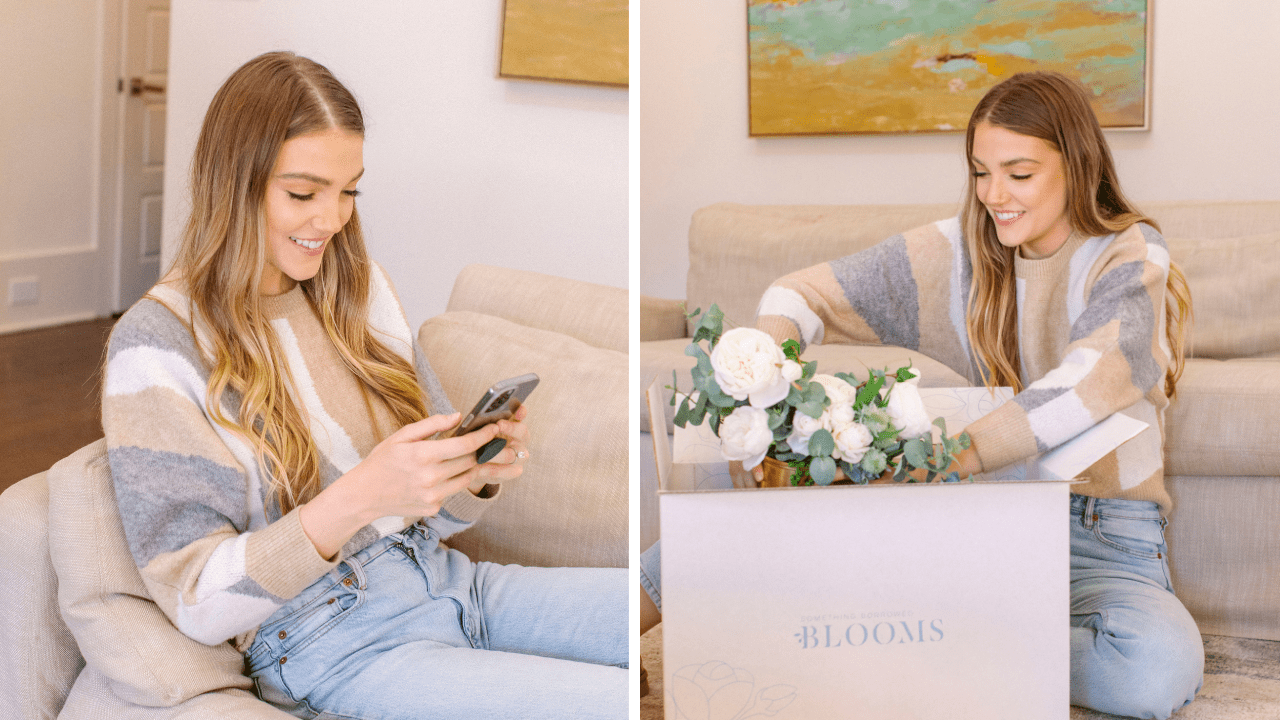 Sustainability
Any fresh wedding flower options produce a lot of wedding waste. Used for just a few hours and then left to die, wedding flowers are typically discarded at the end of the night. Artificial flowers eliminate the wedding waste, but renting over purchasing is the most sustainable choice of all.

Our arrangements are rented out an average of 26 times per year! Our design team replaces stems as needed to ensure the highest quality standards. Being eco-conscious is the foundation of our brand, so even our packaging and supplies are sourced with sustainability in mind. Case in point, our packaging is sourced from SFI certified suppliers, which means our boxes are corrugated,100% recyclable, and also reduce greenhouse gas emissions.
When compared to foam, wood, and fresh, our products are the most environmentally friendly simply from the waste reduction. Choosing your wedding flowers is a big decision, but we're here to help. Schedule a complimentary styling session with a member of our team to learn more. With all of this in mind, it's easy to say YES to premium silk flowers!