2020 Summer Inspiration
Summer will soon be in full swing and we are so excited for a new season! A season that we hope will blossom into positivity and new beginnings for all of us!
Millions of engaged couples have had to make the stressful decision to postpone or cancel weddings this spring (no thanks to the pandemic) and are now looking forward to rescheduled summer and fall weddings. With this downtime, many were able to gain inspiration from the very things they love most... home and family. For us, this downtime at home with our family has inspired us and brought new light to Summer 2020.
And our minds have been racing with countless summer wedding trends we absolutely love and are too good not to share!
1: Backyard Weddings
We hope backyard weddings are here to stay! The stay at home orders may have forced this on many, but it's been a great validation that an intimate backyard ceremony can be just as beautiful and even more special than any banquet hall. And, most of us have really sharpened up our gardening skills this spring, so why not show that backyard off!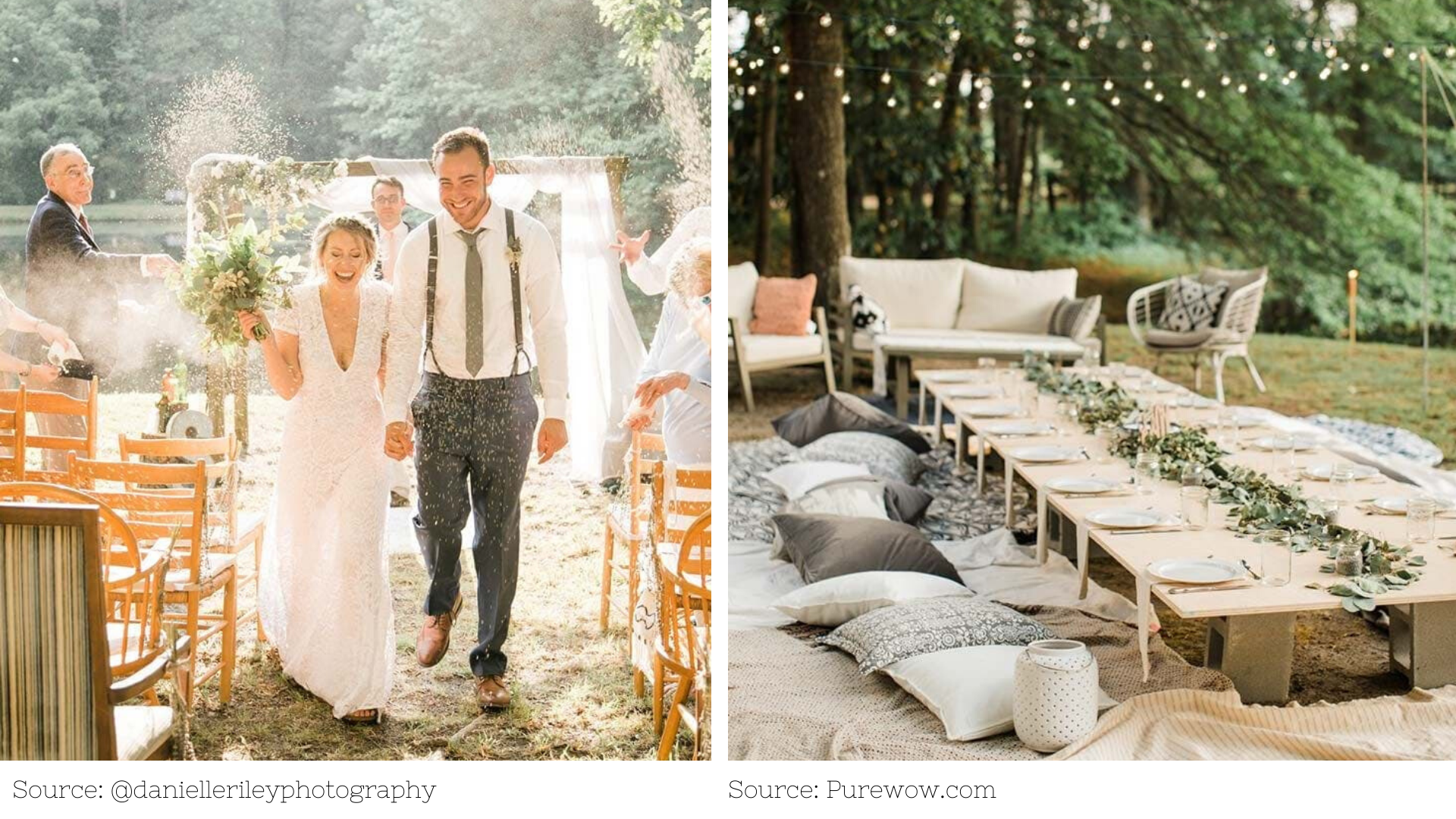 Bring the inside outdoors, by moving some of your inside furniture outside to create beautiful lounge areas and open up your inside space for traffic to flow through. We make decor simple with affordable floral and greenery and flower rentals sure to make any space beautiful. Use our lush garland to wrap around your pergola and create the perfect archway for you and your soulmate to say "I do". And when the sun goes down, our lanterns and votive holders will create a moody and romantic ambiance while guests roast marshmallows!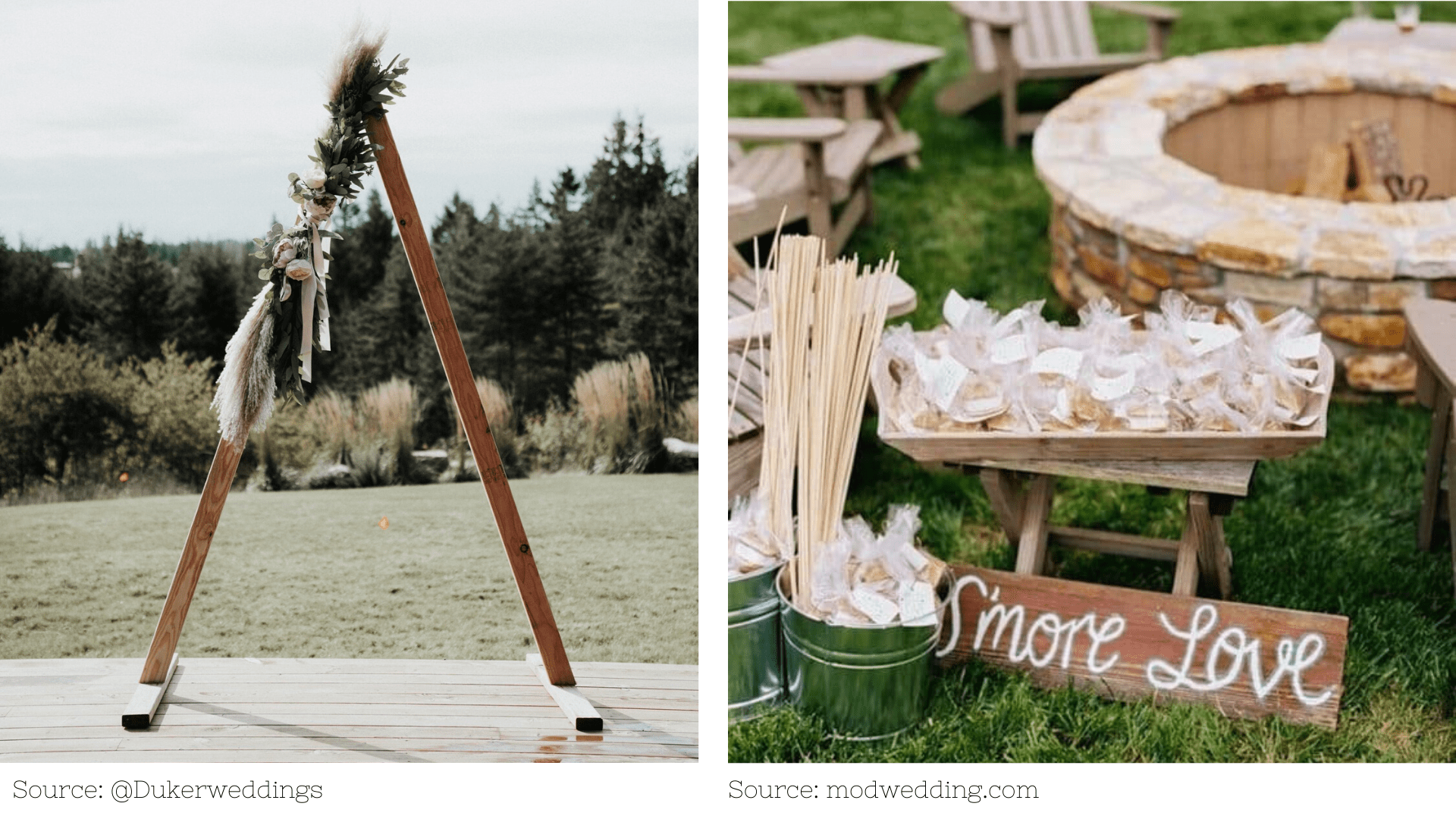 2: Short Wedding Dresses and Jumpsuits

Okay let's face it, Summer is H O T and who wants to wear a heavy bustled gown in the heat? Dare to trade tradition for a chic with a jumpsuit or tea-length dress. Our friends at Watters and Brideside have the most stunning dresses and flowy jumpsuits. Our top picks are below!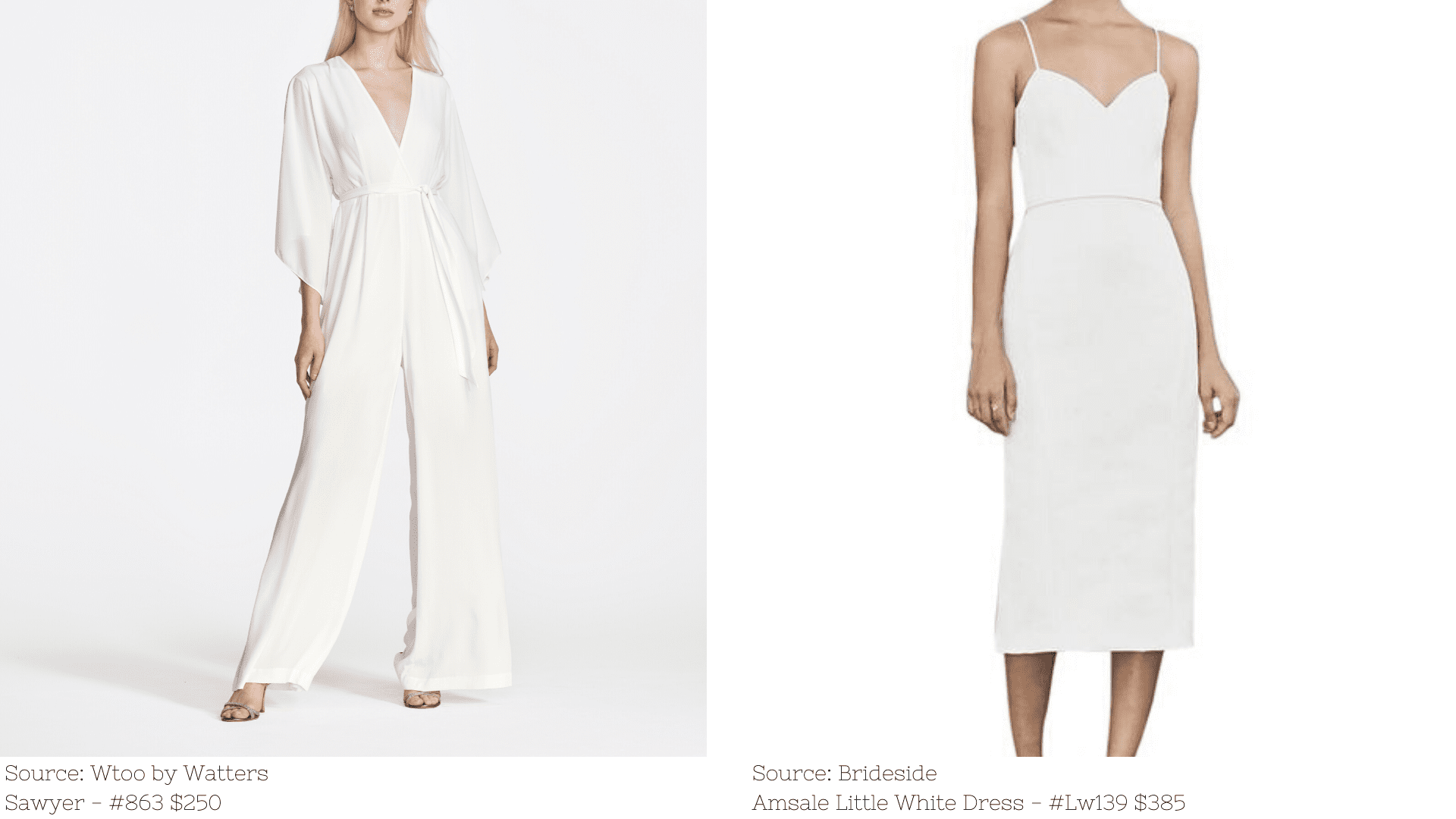 3: Summer Blooms
Summer is the BEST season for the most vibrant blooms. Take advantage of your backyard blooms and greenery to accent your space and cut down on your floral budget. Renting your bridal party flowers and bouquets will also save you thousands of dollars while providing an extensive selection of florals.
This summer, we are particularly loving bright, bold color palettes and our NEWEST collection, The Gemma. With pops of color from the Bougainvillea and realistic blackberries this collection is what summer weddings are made for!
But if you're more comfortable with a neutral color palette, Magnolias and camellias are a classic white summer bloom that will bring elegance and a more traditional style to your wedding. Our Shelbie Collection offers just that.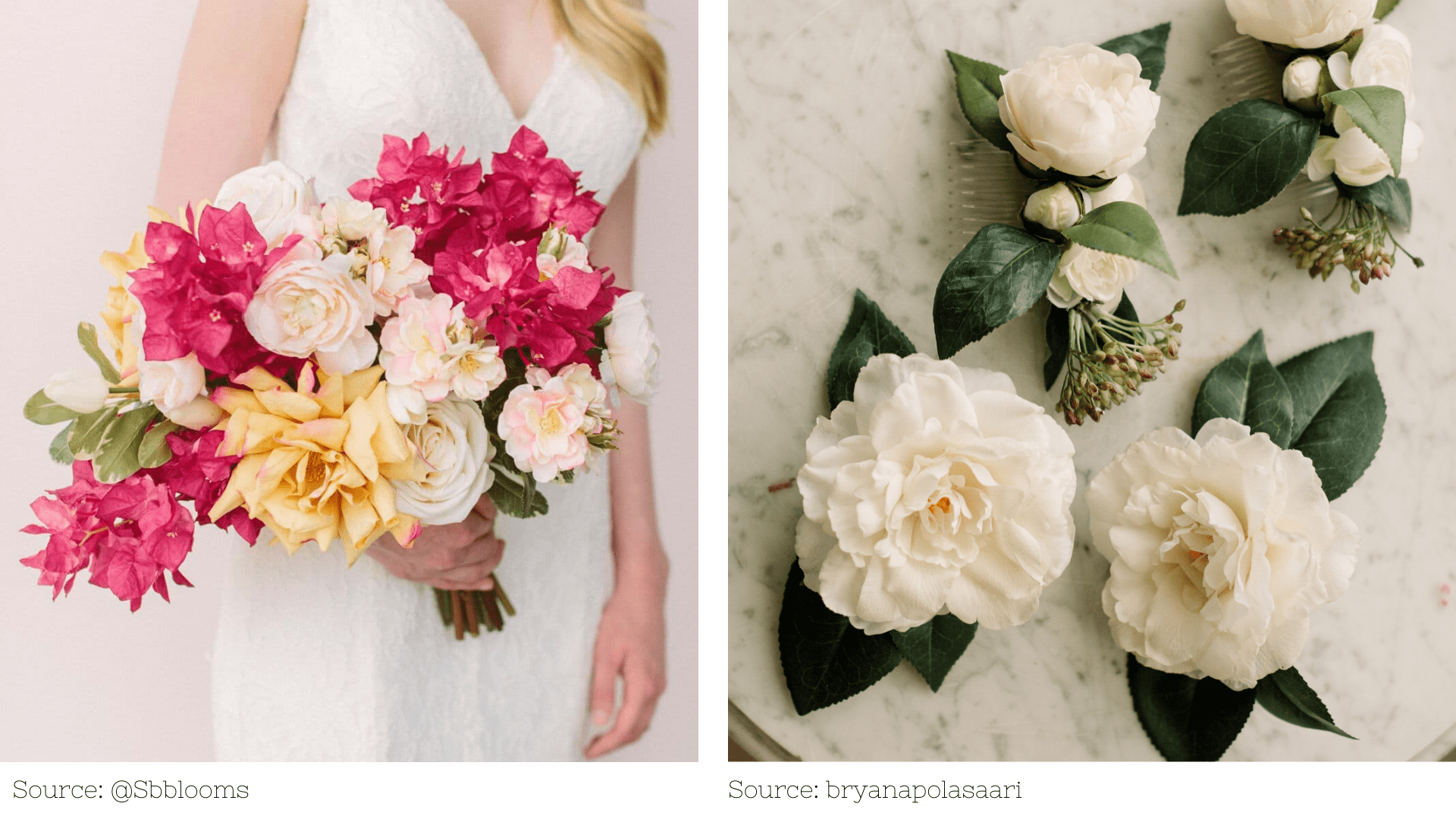 4: Cold Treats
When you're from Southern Louisiana like we are, snowballs and ice cream are a part of an everyday summer diet. Incorporate a D-I-Y snowball stand or rent out an ice cream truck for a fun way to keep your guests entertained and cool. You can even create your own custom flavor and make it a part of the menu. Add garland and aisle markers for cohesive elements to match your wedding colors and theme!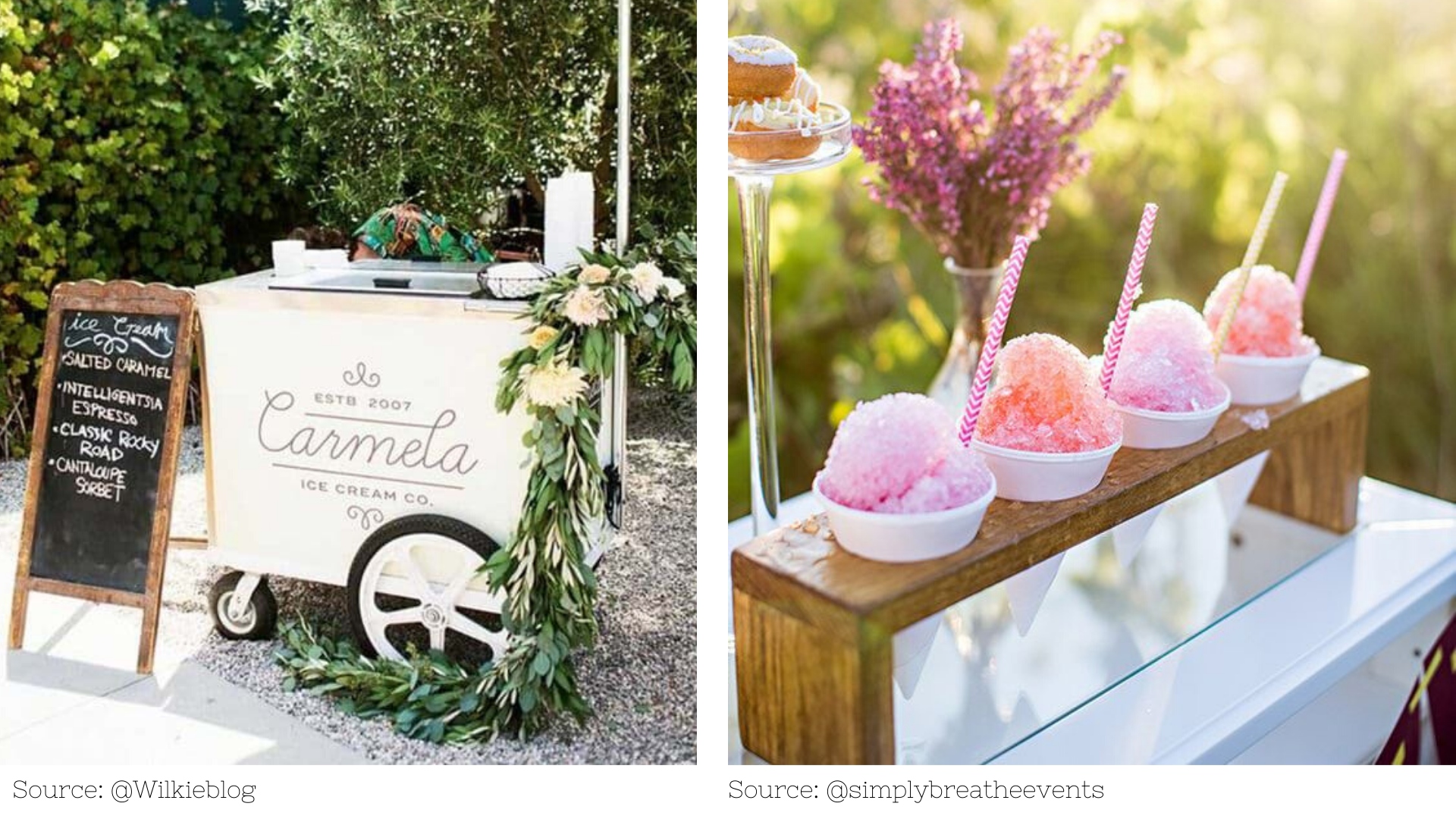 Best wishes to all of our Summer 2020 Brides. We can't wait to be part of your special day. For more wedding inspiration browse our collections, and follow us on Instagram for real wedding inspo!
XOXO,
Lauren & Laken