Add your own personal touch to any Something Borrowed Blooms wedding floral arrangement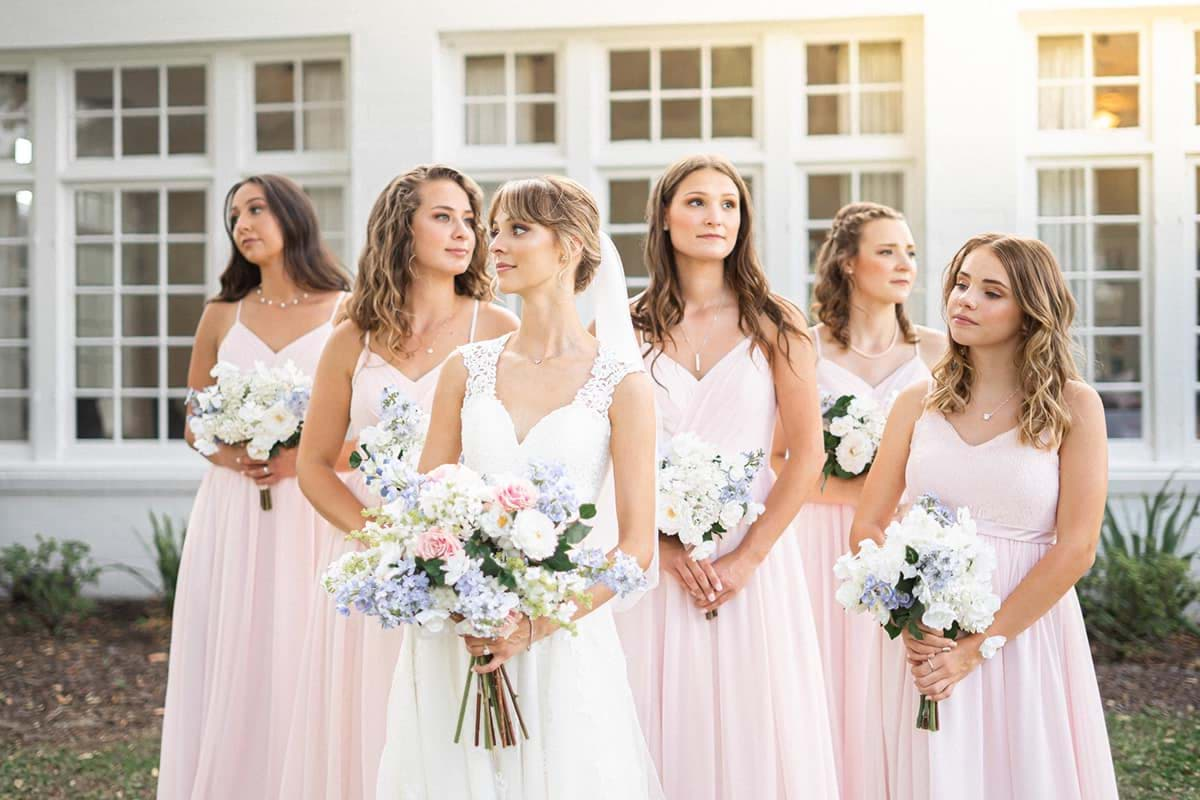 If you've been searching for wedding flowers, but haven't come across your exact vision it's time to get creative. Adding your personal touch to your wedding flowers can help to create the cohesive wedding design you're set on. At Something Borrowed Blooms, we specialize in premium silk wedding flower collections, perfectly designed and curated for an affordable and cohesive wedding. With over 16 premium silk floral collections to choose from, you're bound to find one that matches your wedding vision. But we understand that sometimes even the best designs aren't JUST right for your unique needs. Although we don't create custom arrangements, we can help you create the look you've been dreaming of with a few tweaks and additions of loose stems and garland.
As we wrap up this busy Spring/Summer wedding season, we're reflecting on some of our favorite additions to our beautiful premium silk arrangements. Our couples created some of the most beautiful settings this past season and we can't help but share their great ideas!
Keep reading to be inspired by some of our favorite 'custom' Something Borrowed Blooms wedding flower looks.
Periwinkle and Blush
A soft and elegant pastel color palette has been a huge trend this past season! So much so, that it's safe to say our Millie Collection has been having a real MOMENT. Our Brides have been getting creative by adding other products to the arrangements to complete their vision.

Intertwining our Peony garland with the Millie garland will create a stunning garden-inspired look. With the help of some zip-ties and clippers, hanging this on a pergola or arch takes little to no time at all and can be used again at the reception!
SBBlooms Bride, Elizabeth added fresh light pink roses to her Mille Bridal Bouquet (Garden-cut) for some added color. But you can recreate this look by adding our Pink Rosebuds (Set of 12). Simply add the short stems to the bouquet and you're good to go!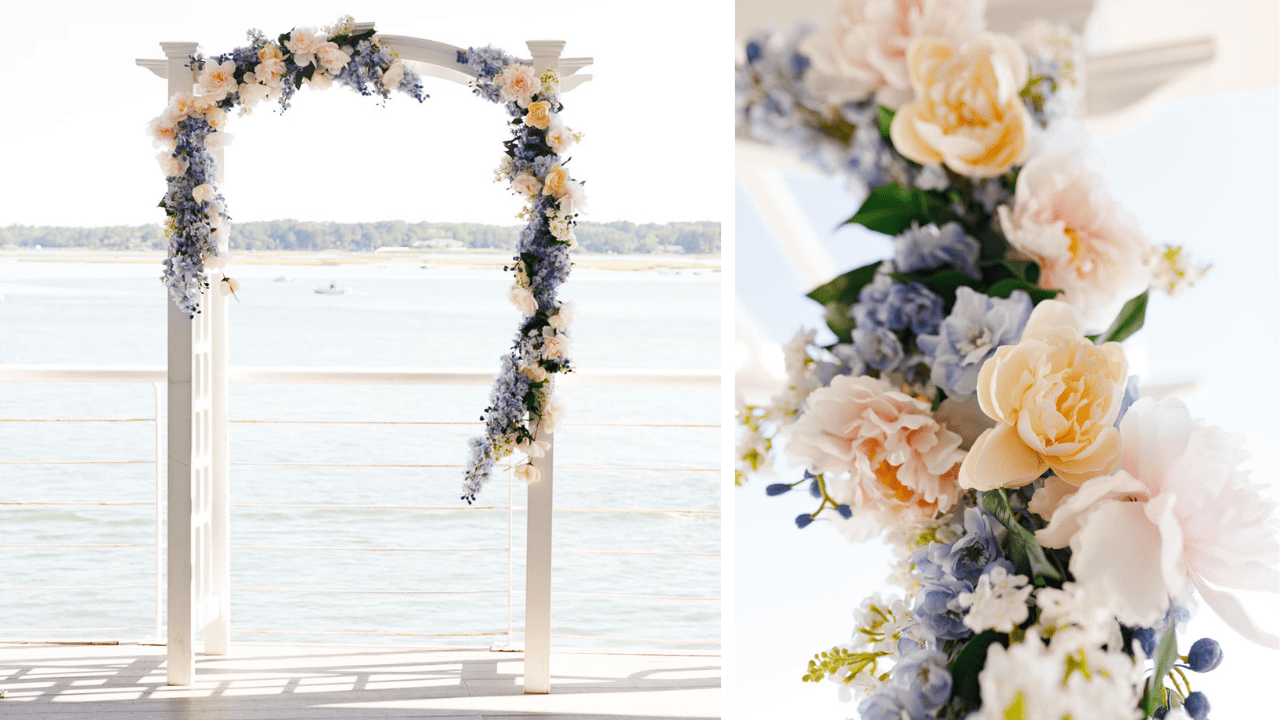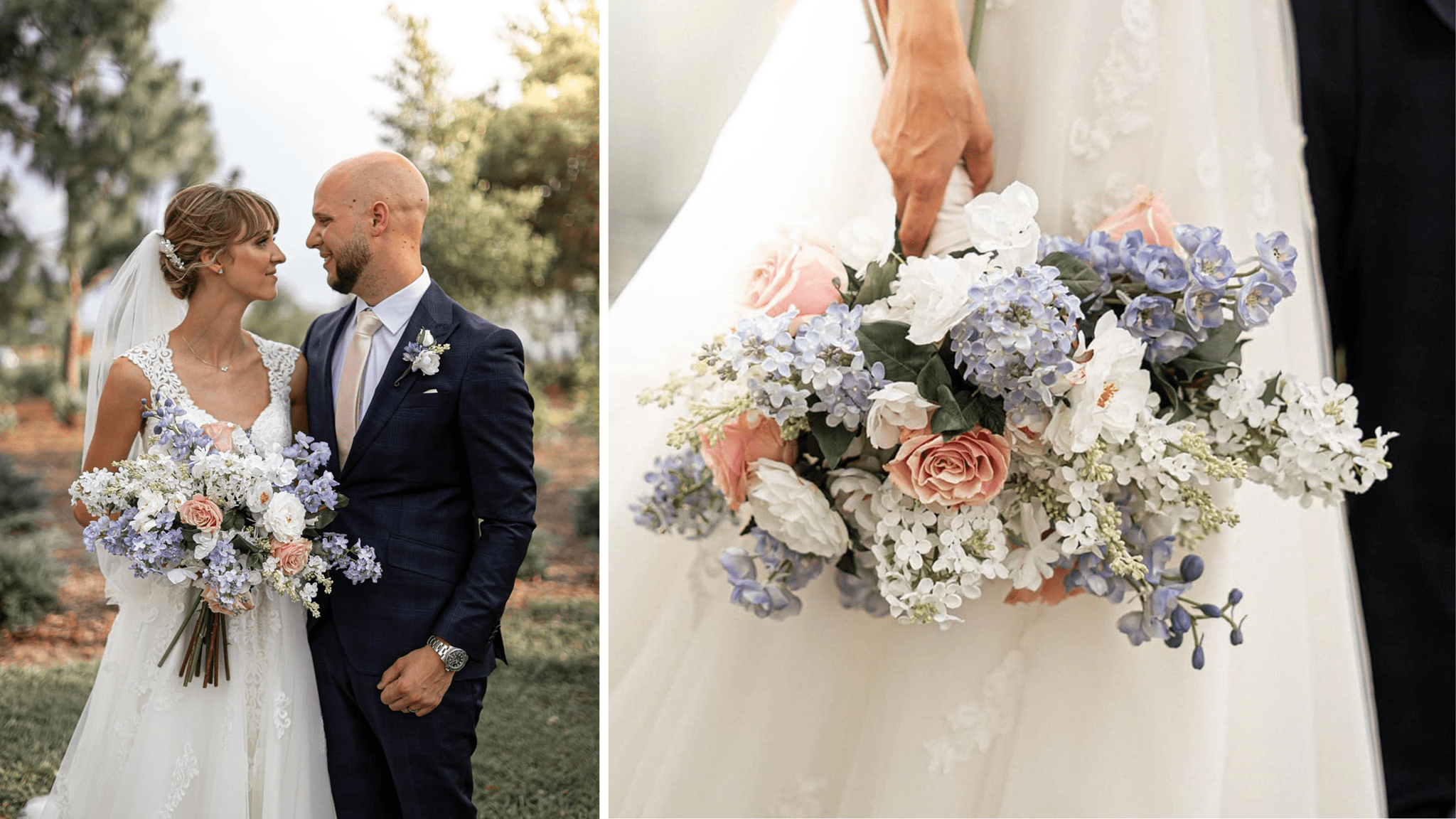 Dried Neutrals
Our Wren Collection embodies a modern and neutral color palette with subtle hints of color. Adding our Dried Cream, Tan, and Pink pampas grass bundles to this collection's arrangements can turn this contemporary floral collection into a boho-chick look in seconds.
Pair with warm colors like SBBlooms Bride Toni, for a Pinterest-worthy aesthetic.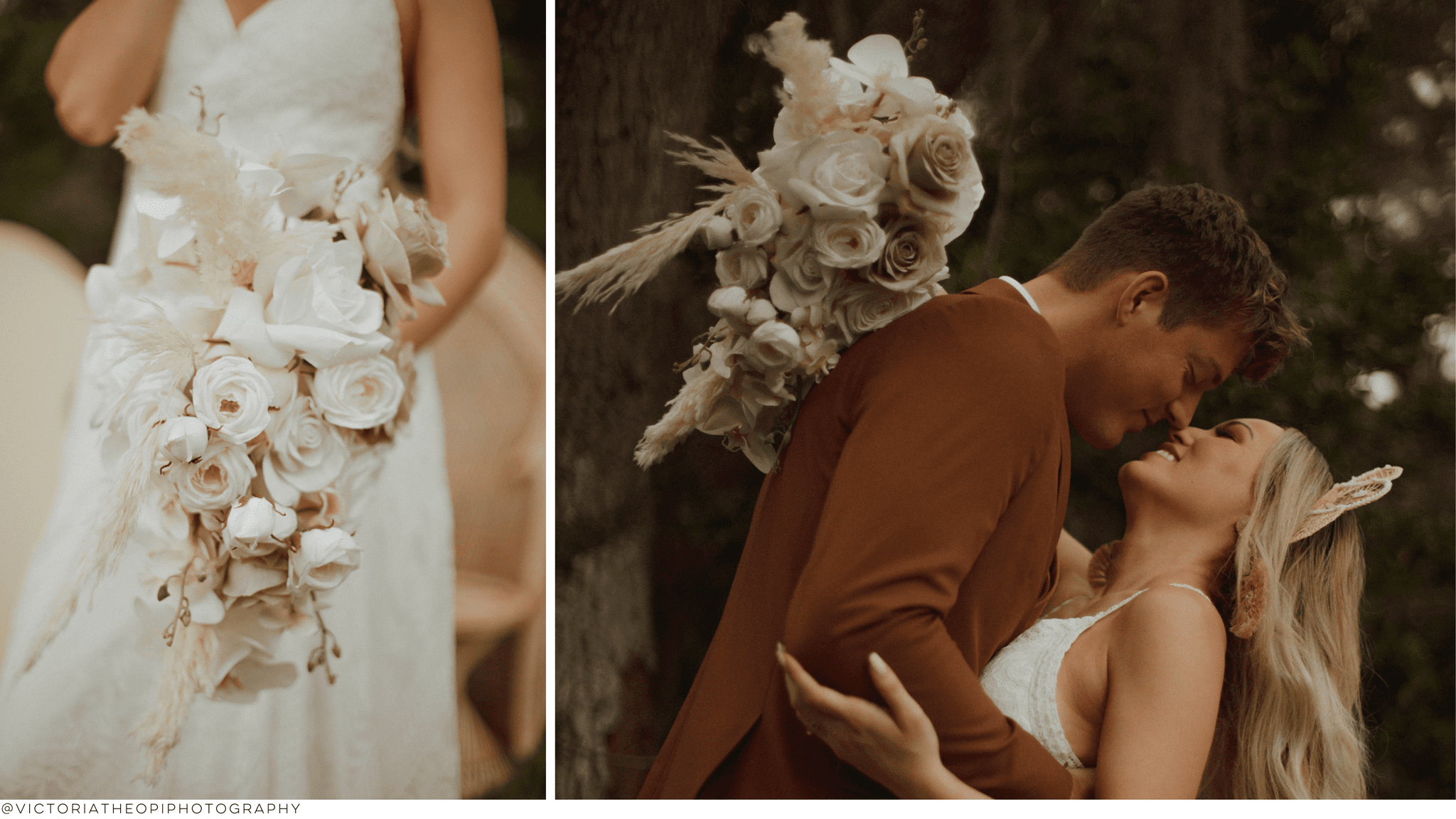 Bold and Lush
One of our favorite mix-match duos is the Nina and Laurel Collections! For brides who want more greenery in the gorgeous sunset-inspired collection, we always recommend mixing in our 'all-greenery' collection, The Laurel. SBBlooms Bride, Diana decided to do a little DIY after receiving her blooms and attach the Laurel Posies on the back of the Nina Posies with handy zip-ties. This creates the illusion of the two collections as one, and adds the perfect amount of greenery!
After the ceremony, she detached the two posies from each bridesmaid and added the single posies in vases for her centerpieces… How genius?!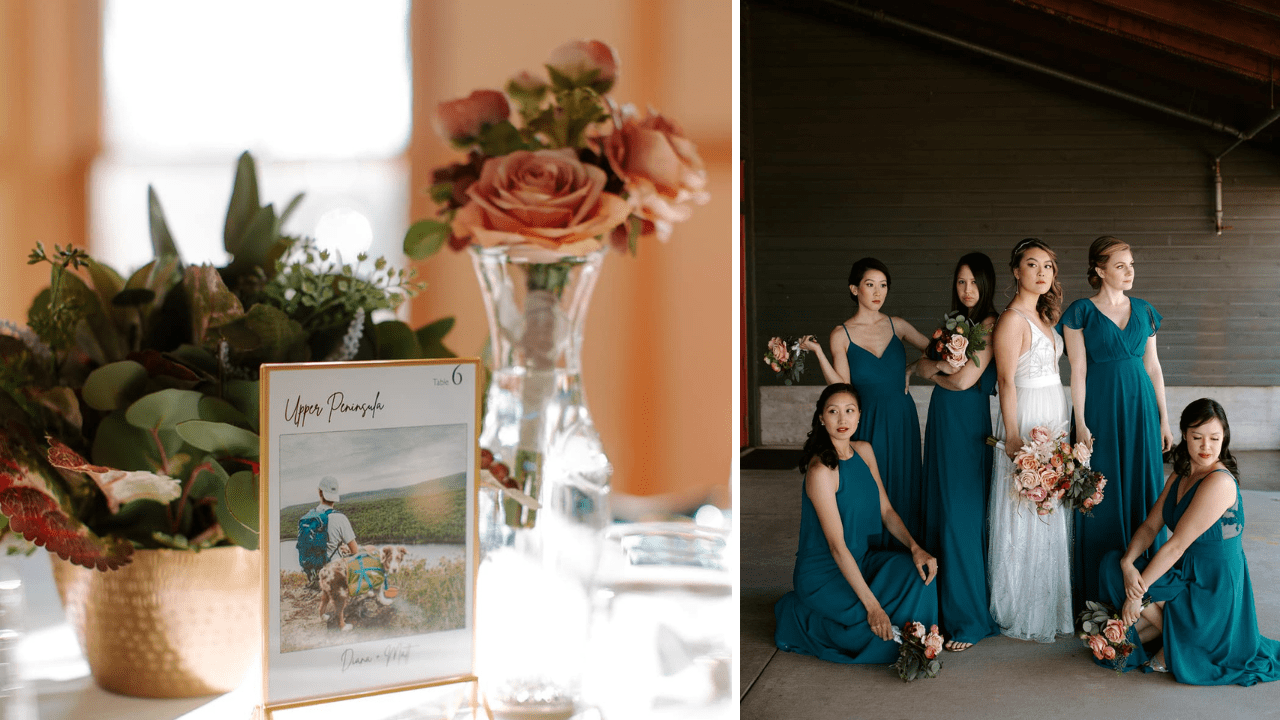 The possibilities are ENDLESS! Check out our collection of loose stems. You might find something that takes your wedding flower collection of choice over the top. Check out the video below to see a few combinations of our bridal bouquets and loose stems.
There are many ways to add your personal touch to our premium silk wedding flowers. Tell us in the comments how you plan on making your borrowed blooms your own for your big day!