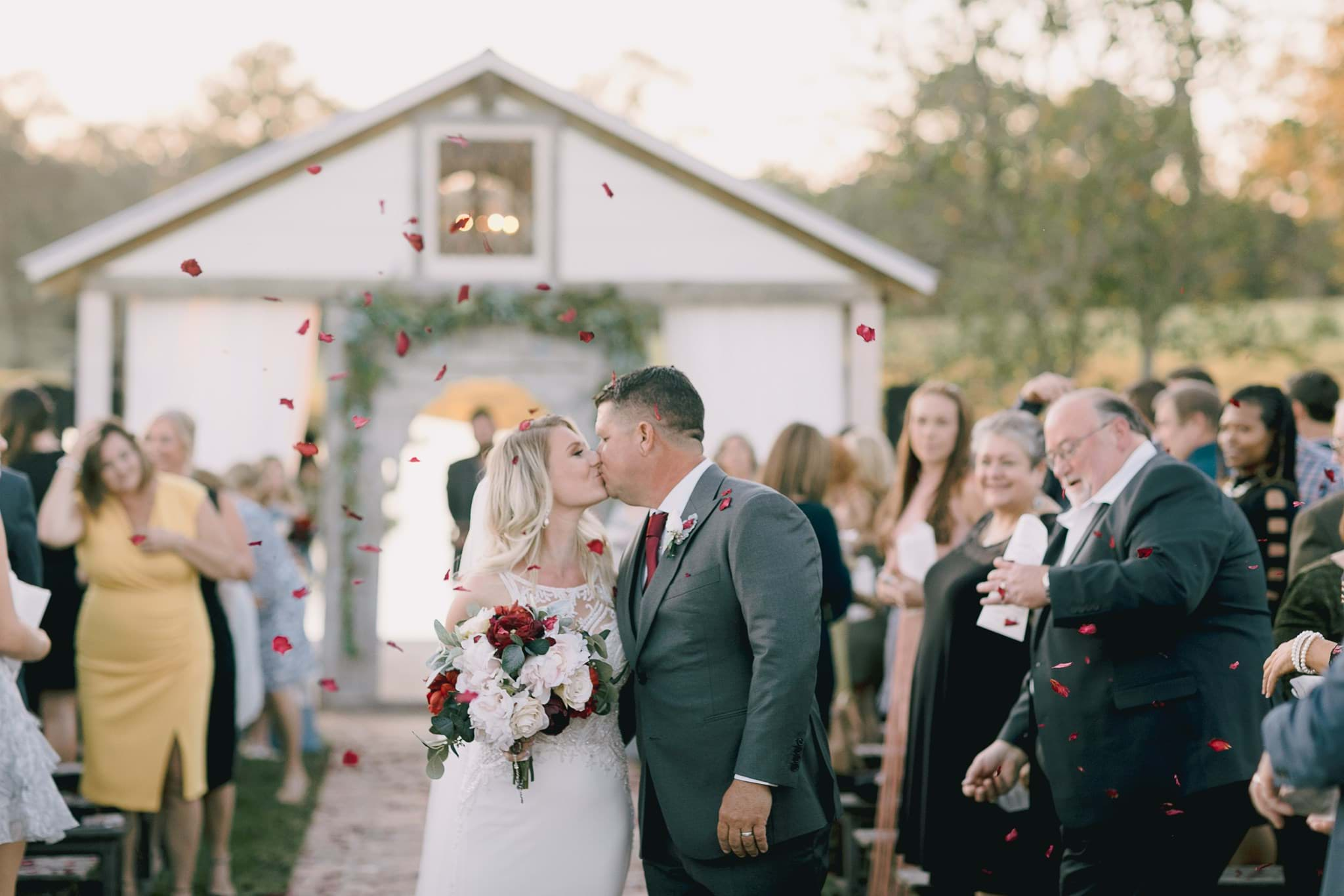 Budget-friendly wedding ceremony backdrops for the alter or any ceremony location

If you've selected your ceremony location, it's time to start thinking of how you will decorate the space. The ceremony location is the focal point of the wedding, and it's also one of the most photographed locations of your day. Whether you're planning an intimate backyard wedding or an elaborate formal affair, you'll want to ensure you have a picture-perfect ceremony backdrop as you say your 'I do's'.
But by now, you're probably far enough into the wedding planning process to feel your budget caving in on you, and there are still a few final touches needed to bring your full vision to life. Good news -- We're here to tell you that beautiful ceremony backdrops can be affordable and simple too... Let us share a few ideas with you!
OUTDOOR CEREMONY BACKDROP IDEAS
If you're having an outdoor ceremony, it's easy to get by with a simple understated backdrop and rely on nature to bring the rest of the beauty. But, you'll still want a focal point to mark the ceremony location.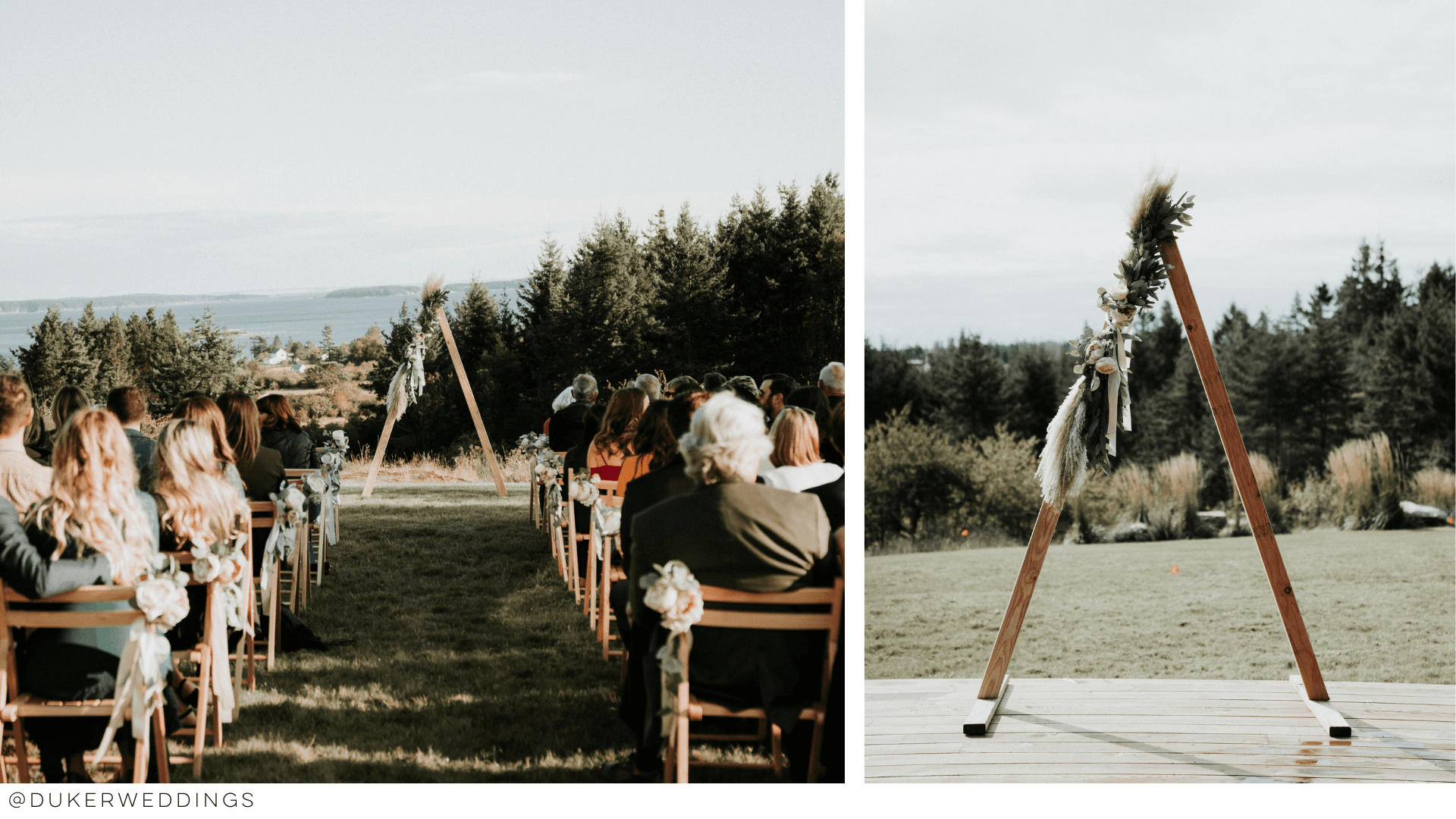 To create a simple, low budget arch that fits perfectly in the great outdoors, you'll need just a few pieces of 2x4 wood, a hammer, and nails from your local hardware store. Create a triangle formed arch to the height of your liking and attach additional 2X4 legs on each end to support the structure from toppling over. Supplies will run you no more than $50. Then dress up the wooden structure with a few florals to coordinate with your wedding party flowers and your all set!

Take a look at this inspiration from past Something Borrowed Blooms Bride. She used our Taylor Collection Aisle markers and pampas grass from her local craft store to bring her vision to life. To get this look, you can rent two Taylor Aisle Markers for just $15 each and attach to your wooden arch structure using clear zip ties.
INDOOR CEREMONY DECOR
Many Brides that choose an indoor ceremony have an existing structure in place that simply needs a little dressing up. Using flowers and decor can add to the beauty that's already in place. You can choose to work with a local florist for a full fresh flower install that's sure to be stunning! But if you're looking for something equally as beautiful but more practical in the budget, consider renting silk floral garland!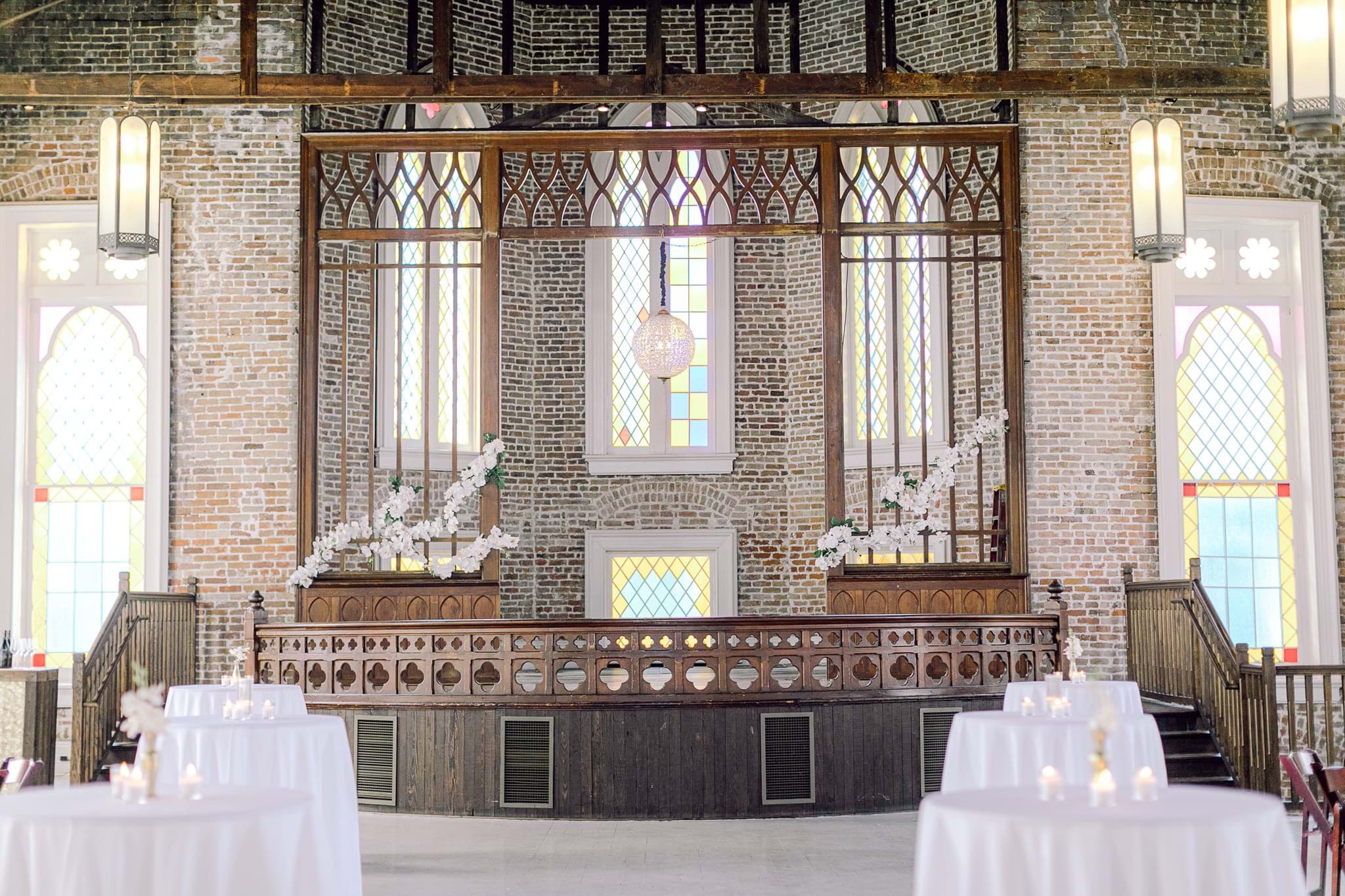 Our line of custom silk floral garlands start at just $45 and are effortless to install. They arrive to you in one piece and are ready to be hung wherever you wish with the help of zip-ties. They look PERFECT on church alters like this one above, fireplace mantles, spiral staircases, and so much more! Let your imagination wander with these simple yet stunning garlands that coordinate with each of our 14 collections.
UNCONVENTIONAL CEREMONY SPACES
You can essentially turn any space into a ceremony backdrop with piping and drapes! Using a pipe and drape background will provide the framework and focal point needed for a ceremony, even if the space is non-traditional or undefined.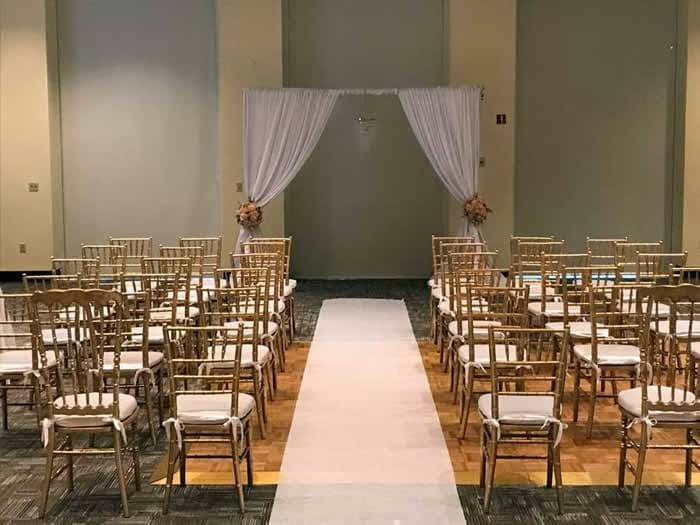 If a pipe and drape ceremony background fits your needs, we recommend renting from our friends at Rent My Wedding. Arch rentals start at just $119 for a 5-day rental and include everything you need - frame and drapes! These arches are adjustable up to 12ft wide and 10ft tall and include drapes that are wrinkle-free. Set-up is simple and easy and can be completed in 10 minutes or less. Simply pop up 2 tripods, attach a crossbar, and add the drapes. Slide the tripod up to your desired height and you're all set!
You can also enhance the look by adding floral garlands around the perimeter of your frame or draped within the curtain. Pictured you'll see two Charlotte Garland strands draped with the curtains to create a beautiful ceremony space.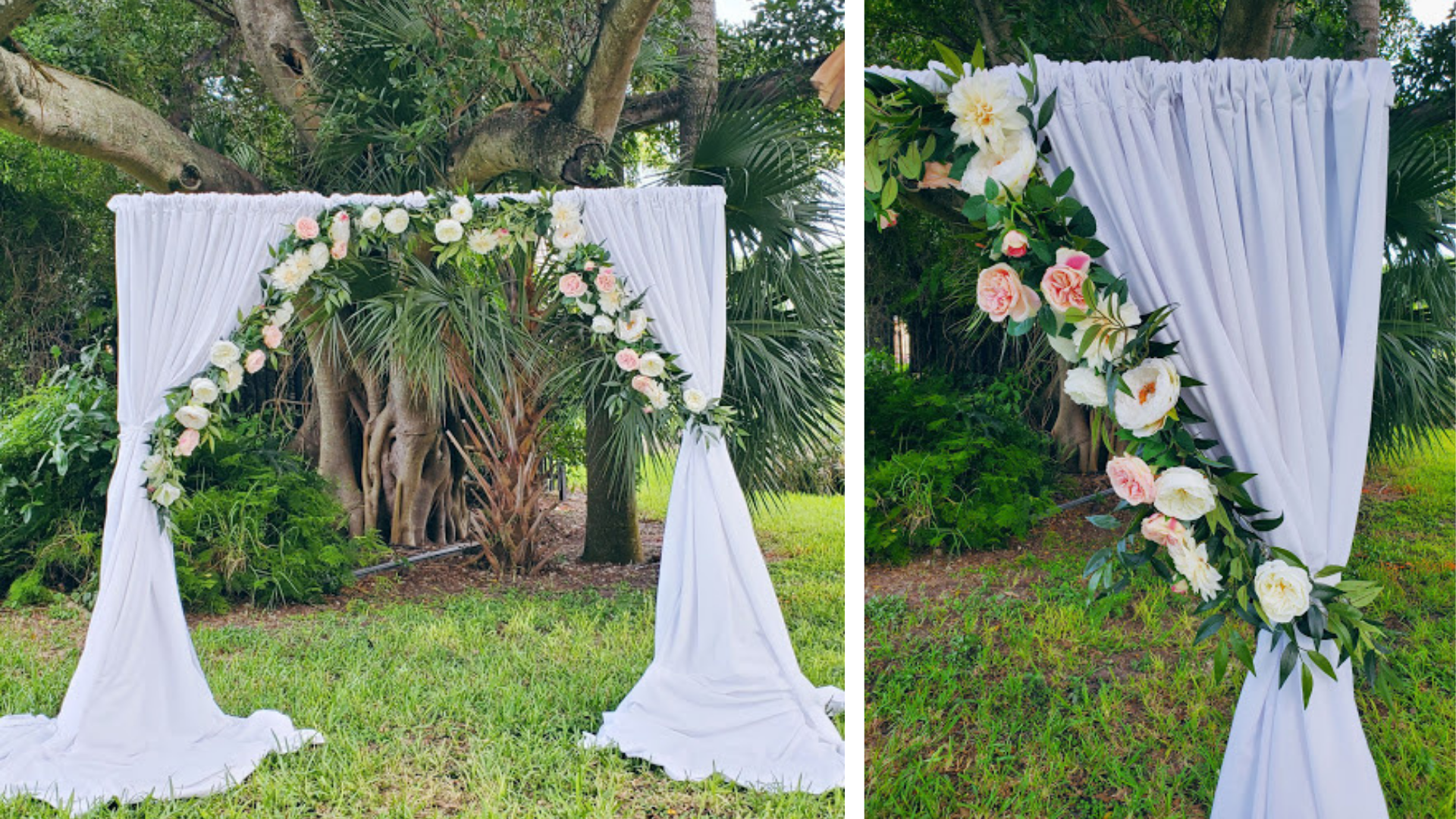 For more inspiration, browse our floral collections, and follow us on Instagram for real wedding inspiration.
XOXO,
The SBBlooms Team