Top 4 Reasons to Rent Your Wedding Flowers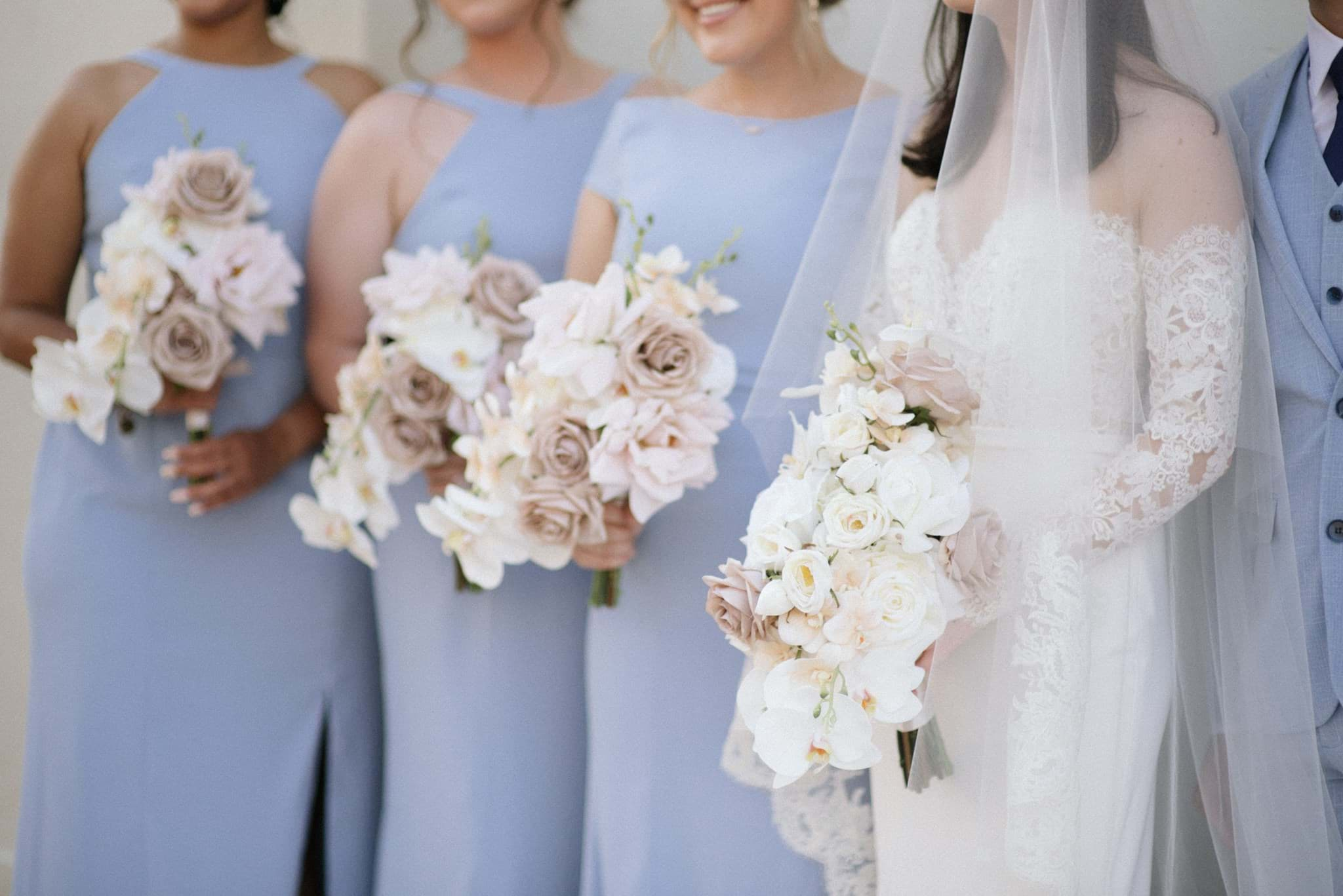 It's finally here... the long-anticipated blog of Something Borrowed Blooms. It may have taken a global pandemic and a lot of unforeseen downtime to get us here, but we're super excited to launch this floral blog with the hopes of sharing industry best wedding flower advice. From floral planning, budgeting, styling, and real wedding inspiration, we have so much in store for the Bride to Be!
Naturally, our first blog topic addresses the most basic consideration of many Brides after discovering our Blooms - "Should I rent my wedding flowers?"
At Something Borrowed Blooms, a rent & return floral boutique specializing in premium silk wedding flowers, renting wedding flowers is such an easy Y-E-S for us! We can think of a thousand reasons renting your wedding flowers makes perfect sense, but for now we'll consolidate our thoughts into our top FOUR reasons to rent.
1. It's Budget Friendly. Traditionally, wedding flowers can be one of the most expensive aspects of a wedding. From bouquets to centerpieces and ceremony arches, a lot of blooms are needed and your favorite flowers often cost a pretty penny. If fresh flowers aren't a major priority, consider allocating more of your wedding budget to what's really important to you: photography and videography or even your honeymoon! Receiving your wedding flowers through Something Borrowed Blooms costs a fraction of what you can expect to spend with a traditional florist. Most Brides save up to 70%, which could be thousands of dollars in savings for you. So if you're on a tight budget, renting is a cost-effective alternative.
2. It's Sustainable. Today's modern couples are wanting more eco-friendly wedding choices. By renting your wedding flowers through Something Borrowed Blooms, you can reduce waste without sacrificing style. Good for the environment and absolutely stunning? That's a double win in our book!
3. You Know Exactly What You're Getting. Our bouquets and centerpieces come exactly as you see them on the website: beautifully realistic and crafted from premium silk. You don't have to worry about a florist replacing the peonies you paid for with roses at the last minute; you receive exactly what you expect. This means, no surprises on your Wedding Day!
4. You'll save time! Planning a wedding can be stressful and time-consuming. From setting up appointments and meeting with vendors to ensure your vision is met, planning a wedding can sometimes feel like a full-time job. By renting your wedding flowers online, the process is super easy and can be done on your own timeline! Simply browse the collections that fit your wedding theme, build your cart to fit your wedding party size and décor needs, enter your wedding date, and make a 50% deposit - DONE! It is as simple and as easy as that. Just sit back and relax, we'll ship your florals to you two days prior to your wedding date.
We pride ourselves on our quality and design. Countless hours go into designing each collection. From hand-selecting each and every stem to multiple design rounds and revisions, we pour our hearts into each collection we deliver. Whether your wedding style is elegant and timeless, bold and fashion-forward, or bohemian and natural, there's a floral collection perfect for YOU.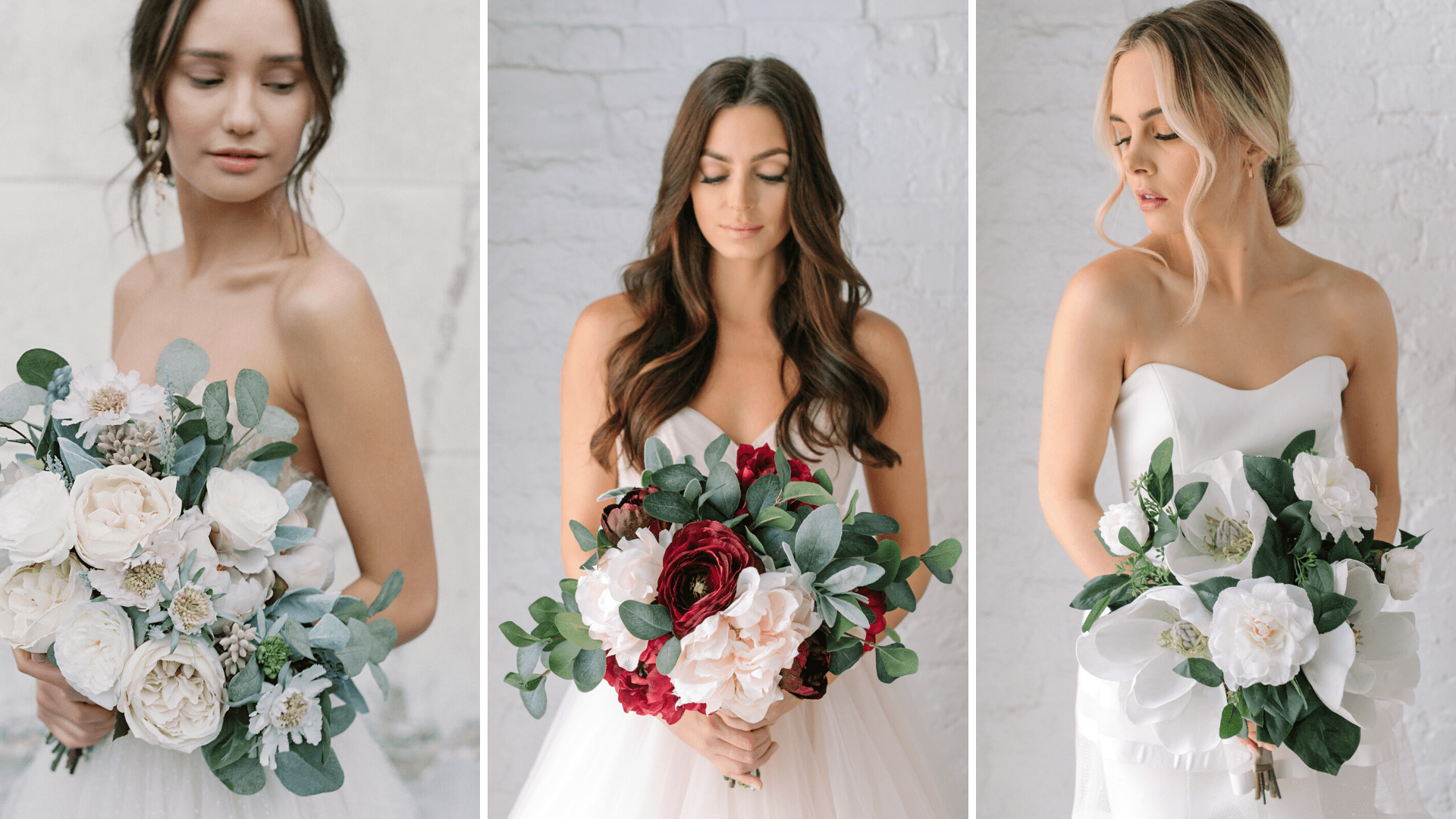 We look forward to bringing you helpful resources and tips throughout your wedding planning and we'd love to hear from you along the way! Drop us a comment and let us know what we can help you with! And be sure to browse our collections, and follow us on Instagram for real wedding inspo!
XOXO,
Lauren & Laken