The best color palette and wedding flower combinations for Fall 2023 wedding season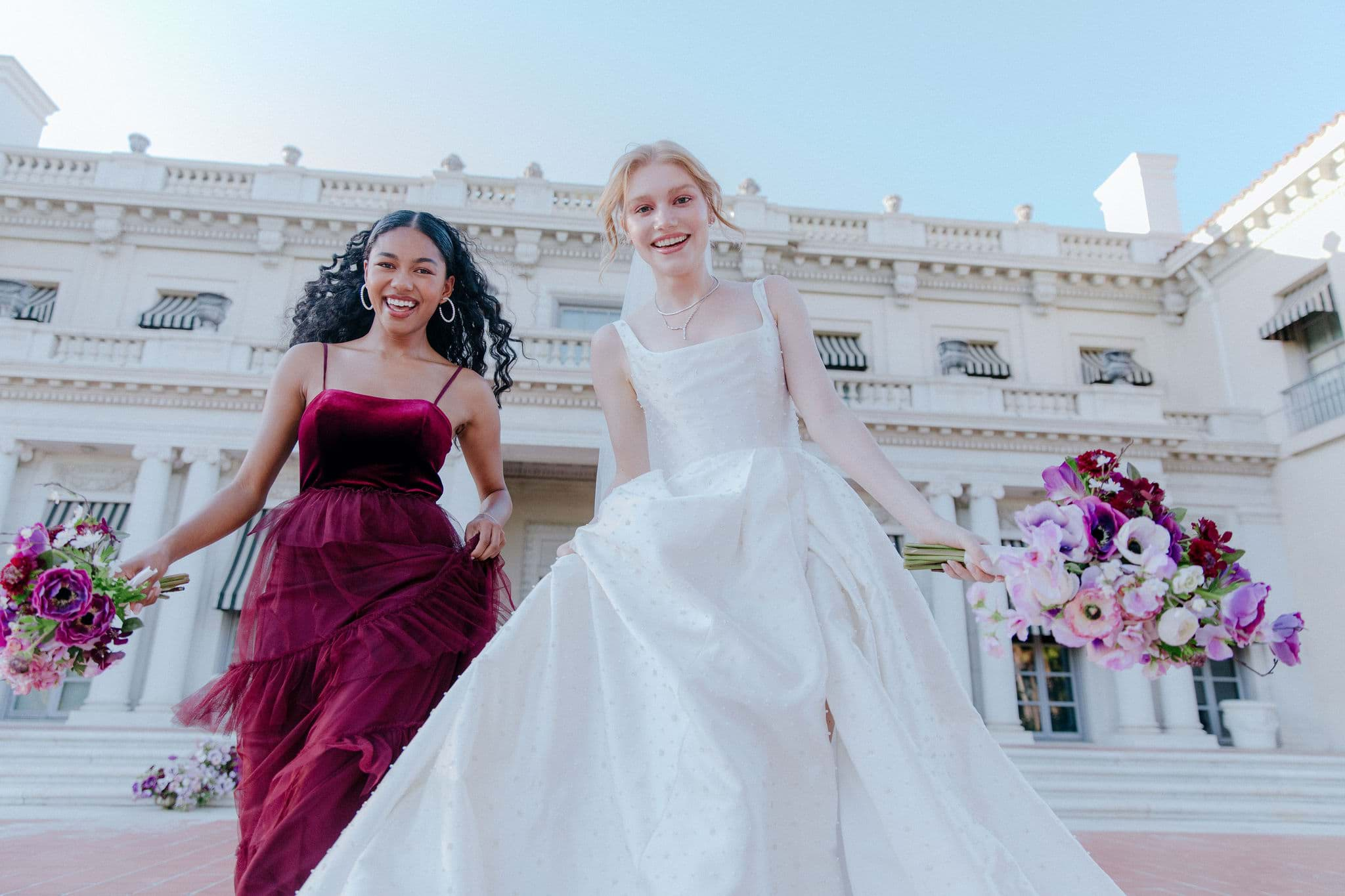 The hottest summer in decades is finally coming to an end, which means the cooler months of Fall and Winter are right around the corner. And with this comes a new wedding season filled with fresh inspiration for our newly engaged couples.
Our team at Something Borrowed Blooms is eager to share sophisticated and elegant wedding color palettes paired with our premium silk blooms. From a brand new collection and products to reimagined collections, this season's lookbook will surely spark your imagination when planning the wedding of your dreams.
Keep reading to learn more about the most anticipated looks of the Fall 2023 wedding season.
Digital Lavender
Our SBBlooms Insiders have been searching for an all-purple wedding flower collection and we are excited to announce her arrival! Meet the Marlowe Collection - Inspired by 2023's color of the year, Digital Lavender, we've taken the purple hue to the next level for the wedding day. Featuring a combination of soft lavender, deep plum, and merlot, achieved with the perfect wildflower mix of anemones, scabiosa, sweet peas, and delicate ranunculus, this regal color palette is everything luxe.
The Marlowe Collection includes two hand-tied bridal bouquets - a full-color ombre design composed of blooms from the entire collection and a blanc version primarily focused on soft tones. This new collection also features a new product offering; the Marlowe Flower Ball! Hang these decorative floral orbs from above as a part of a beautiful floral installation. Or, have your bridesmaids hold them for an ultra-chic style.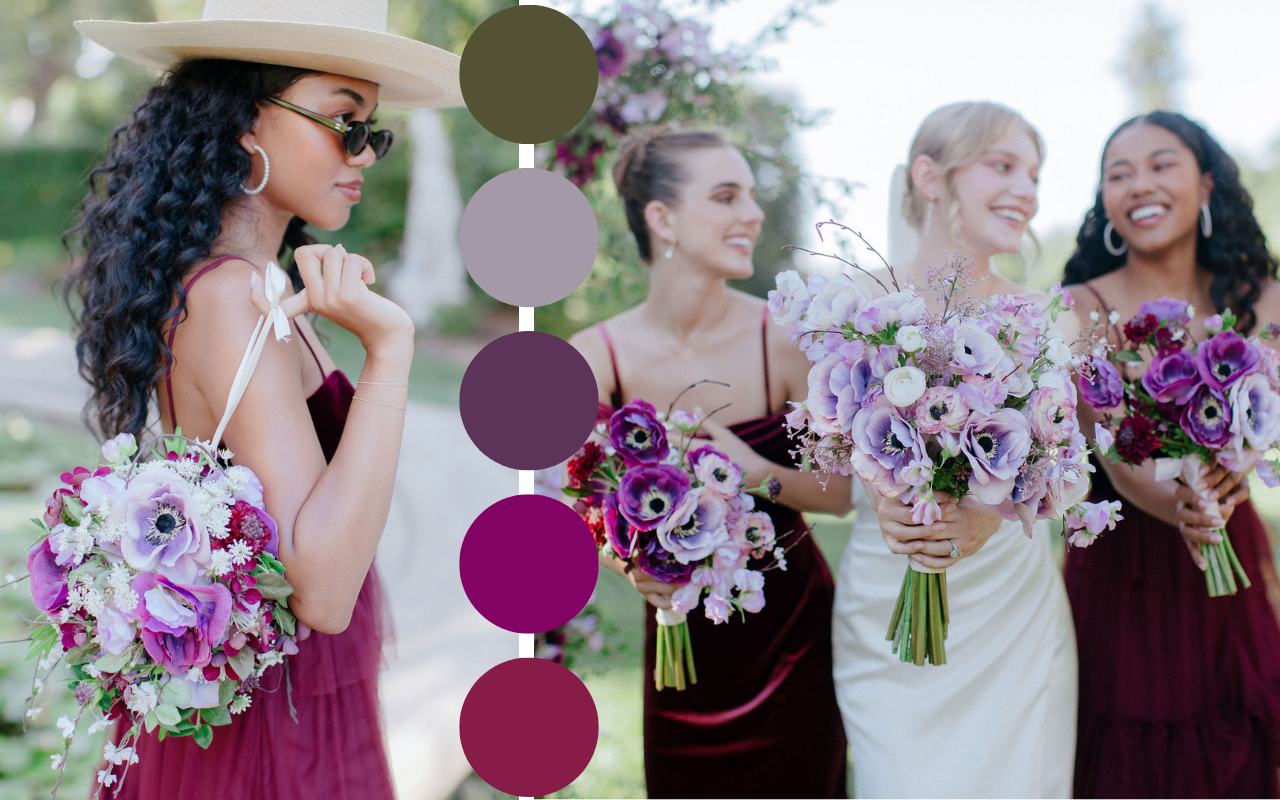 Our design team paired this regal collection with velvet and dual-textured burgundy bridesmaid dresses from Revelry, offering the perfect amount of contrast to the all-purple and lavender collection. Bridal gowns were provided by our friends at Watters to enhance the collection's overall luxurious style.
View more Digital Lavender inspiration here!
Classic Italia
Did someone say NEW Bridal bouquet? Introducing the Olivia Bridal Bouquet (Garden-cut). This classic Italian-inspired wedding flower collection needed a breath of fresh air, and WOW, did our design team deliver! The Garden-cut style has gained popularity amongst our SBBlooms Insiders, and we knew the Olivia Collection would be the next in line for this modern style.
With the addition of terracotta dutchess roses and Italian ruscus greenery, this asymmetrical bridal bouquet option is perfect for an autumn wedding.
View More Classic Italia inspiration here!
Bold & Blended
At Something Borrowed Blooms, we've mastered the art of mixing collections together to create that custom wedding flower look. And mixing the Nina and Olivia Collections, was a seamless as it gets! The New Olivia Bridal Bouquet (garden-cut) features the same duchess rose used in the Nina collection, so intertwining these two Italian sunset-inspired collections made for a cohesive design. Through the combination of these two floral collections, we were able to extend the overall color palette, creating the perfect recipe for a warm and romantic fall wedding.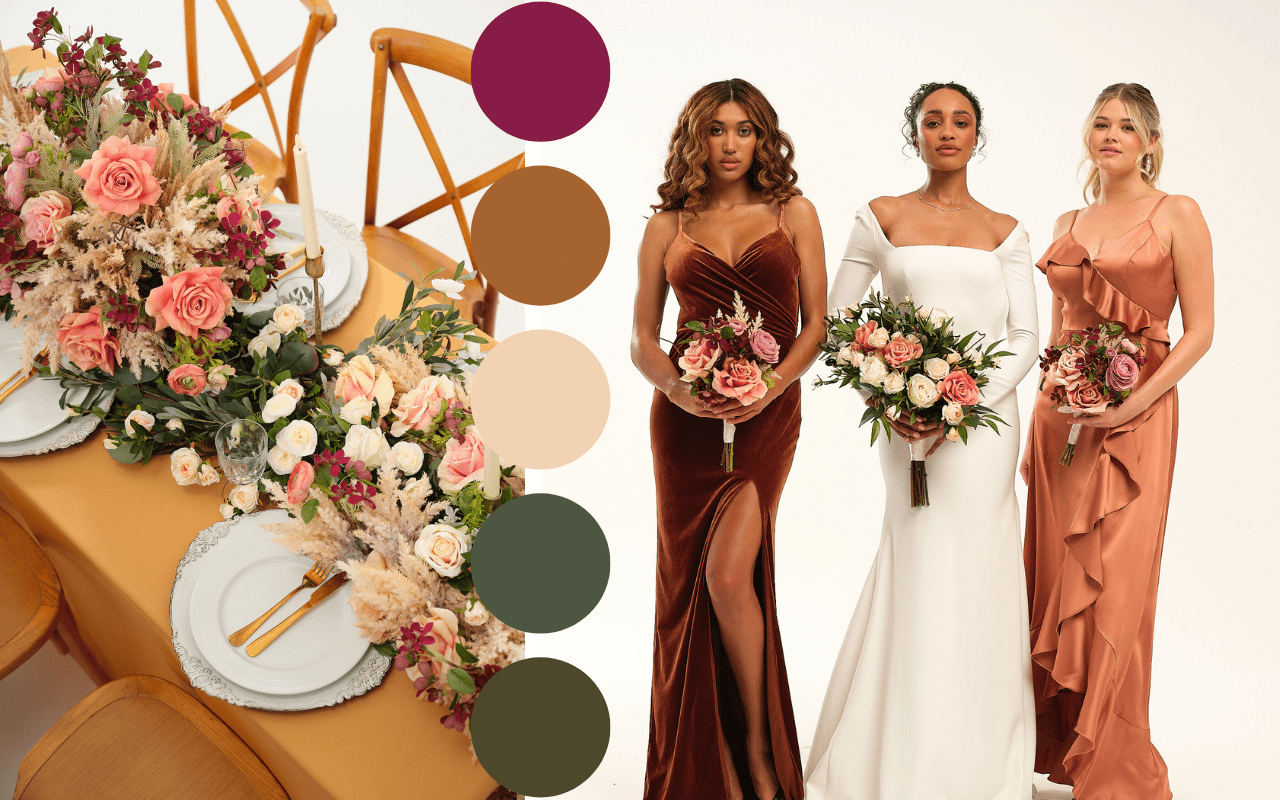 While styling the look, our team leaned in heavy to gold accents to accentuate the warm tones in the florals. And Terracotta-colored dresses in complimentary fabrics were an obvious choice for the maids.
View More Bold & Blended inspiration here!
Traditional Twist
The Shelbie Collection has been a fan favorite since her refresh last year and she's at the top of our books again this fall. With open and closed magnolia blooms, camellias, and gardenias, this collection provides a classic color palette. The dark underside of the magnolia leaves brings warmth to the collection's overall aesthetic, making it a must-have for Fall and Winter weddings.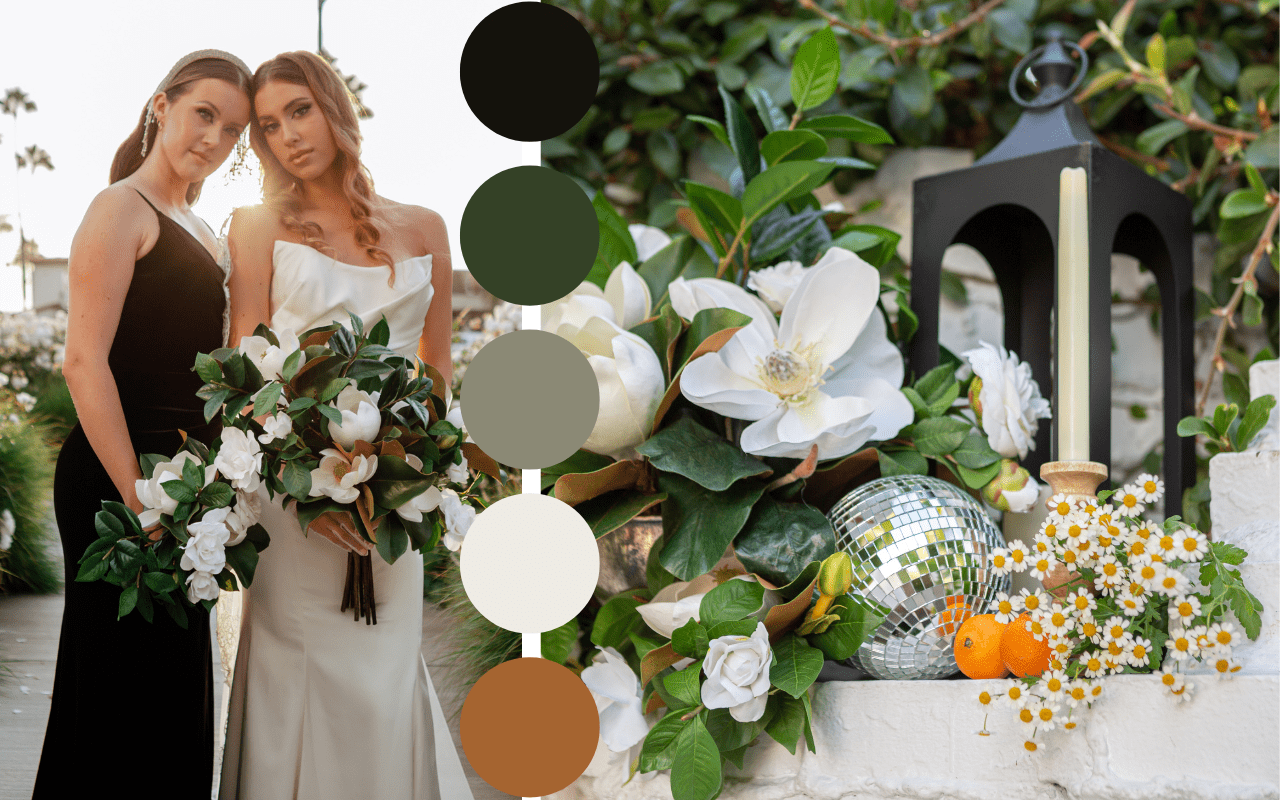 Elements such as citrus fruit and disco balls were added to the scene to bring an unexpected twist. Black bridesmaid dresses from Reverly made the neutral white and green flower collection pop!
View more Traditional Twist inspiration here!
Tell us, what wedding trends are you swooning over this season? Comment below. View our full Fall/Winter 2023 Lookbook here! For more inspiration, browse our floral collections, and follow us on Instagram for real wedding inspiration!