How to recreate 2023's trending ceremony set-up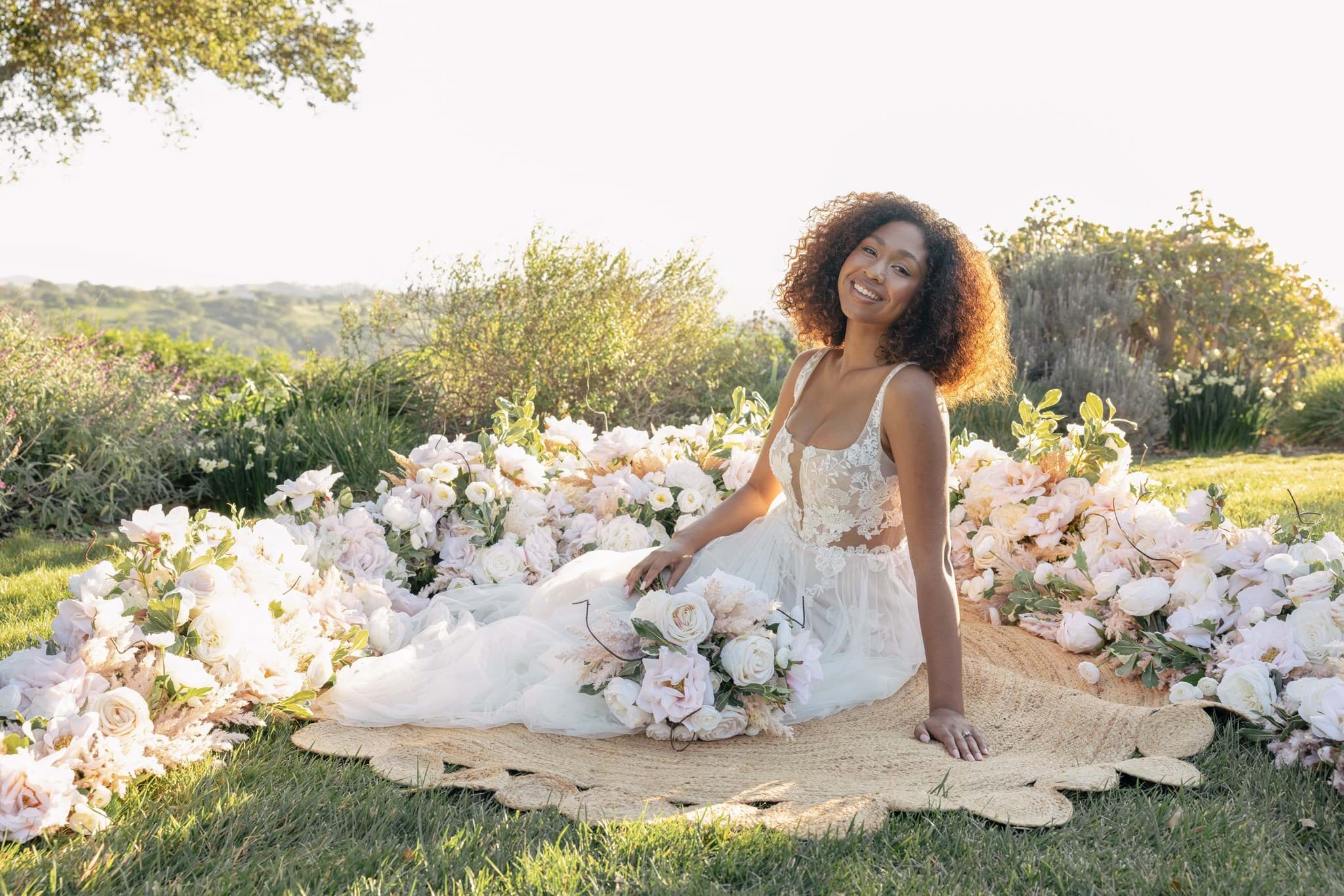 Since the release of our Bianca Collection, the grounded floral arch trend has really taken off, and, for good reason! Who wouldn't want to say their "I do's" gathered by a sea of gorgeous premium silk flowers? In fact, we're hearing so much about grounded arches lately, we thought we'd share our top four most requested collections featuring the trending ceremony install.
For those of you that may not be familiar, The Grounded Floral Arch is a popular wedding ceremony floral install. Think of the full and lush blooms you're accustomed to seeing suspended from an arch or arbor, but instead anchored to the ground. These horseshoe-shaped grounded floral arches are gaining popularity, especially for outdoor ceremonies with natural backgrounds. With no frame or structure required for assembly, this floral installation can essentially be created anywhere!
Keep reading to get the full scoop on how to create grounded floral arches for your wedding ceremony. And be sure to check out our YouTube channel to see our Creative Director; Molly bring them to life from start to finish.
JANE
Our most popular collection, the Jane collection, at no surprise is the most requested grounded floral arch. Featuring lush eucalyptus greenery and white garden roses, a grounded floral arch with these blooms would create a stunning traditional ceremony set-up, with a modern flare.
To create a Jane ground arch, take a look at our recipe below.

Watch our Creative Director install a Jane Ground arch here!
BIANCA & WREN
Two collections that go hand-in-hand! Both collections feature gorgeous open roses and light pink hues, with the perfect amount of texture. And, when mixed together create a stunning tone-on-tone custom wedding flower look.
SBBlooms Bride, Stephanie created the ceremony set-up of her dreams using the Bianca Collection alone. Her advice when recreating the set-up is to refer to our Instagram video linked here.
See below for our Bianca and Wren ground arch recipe!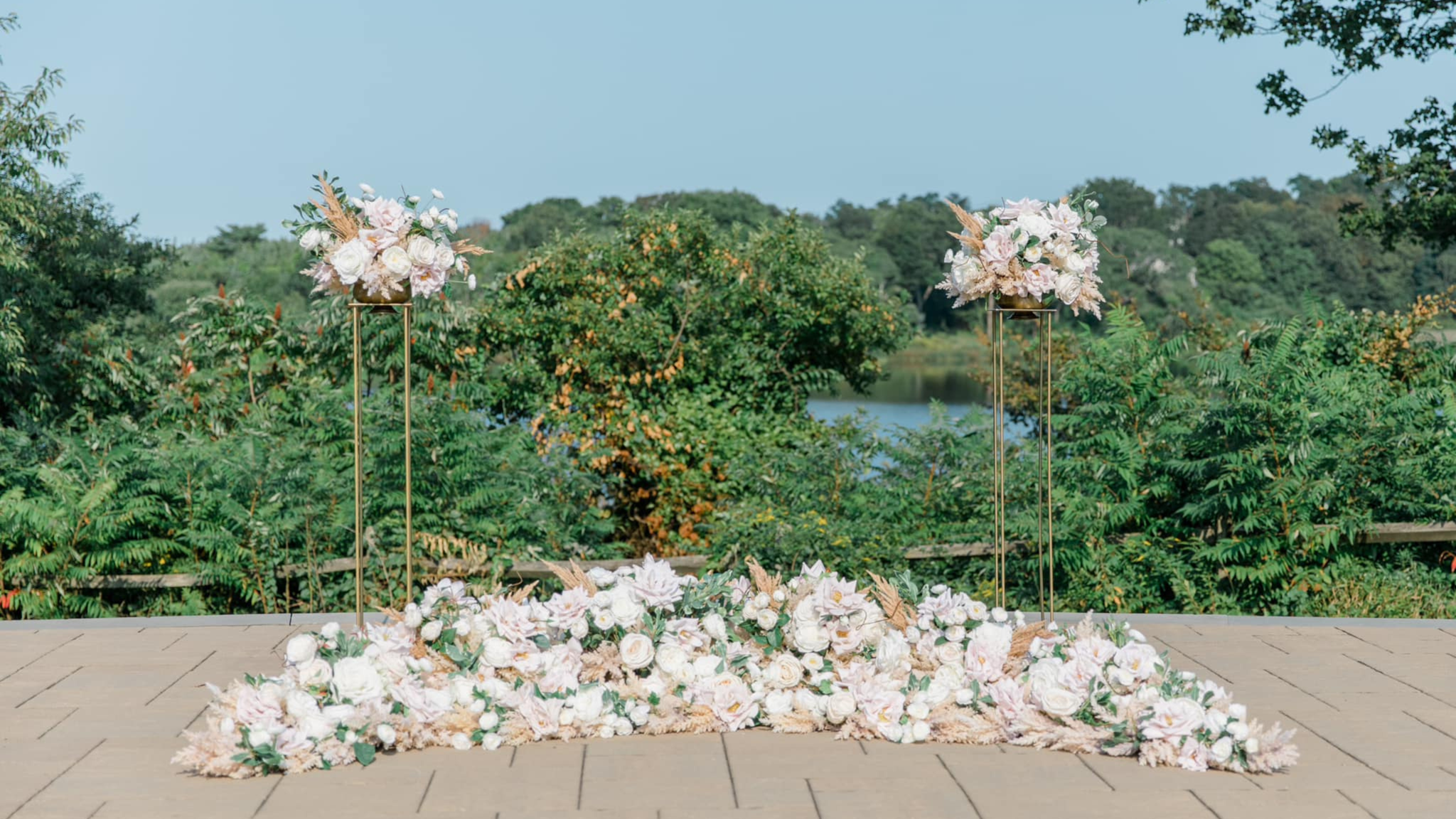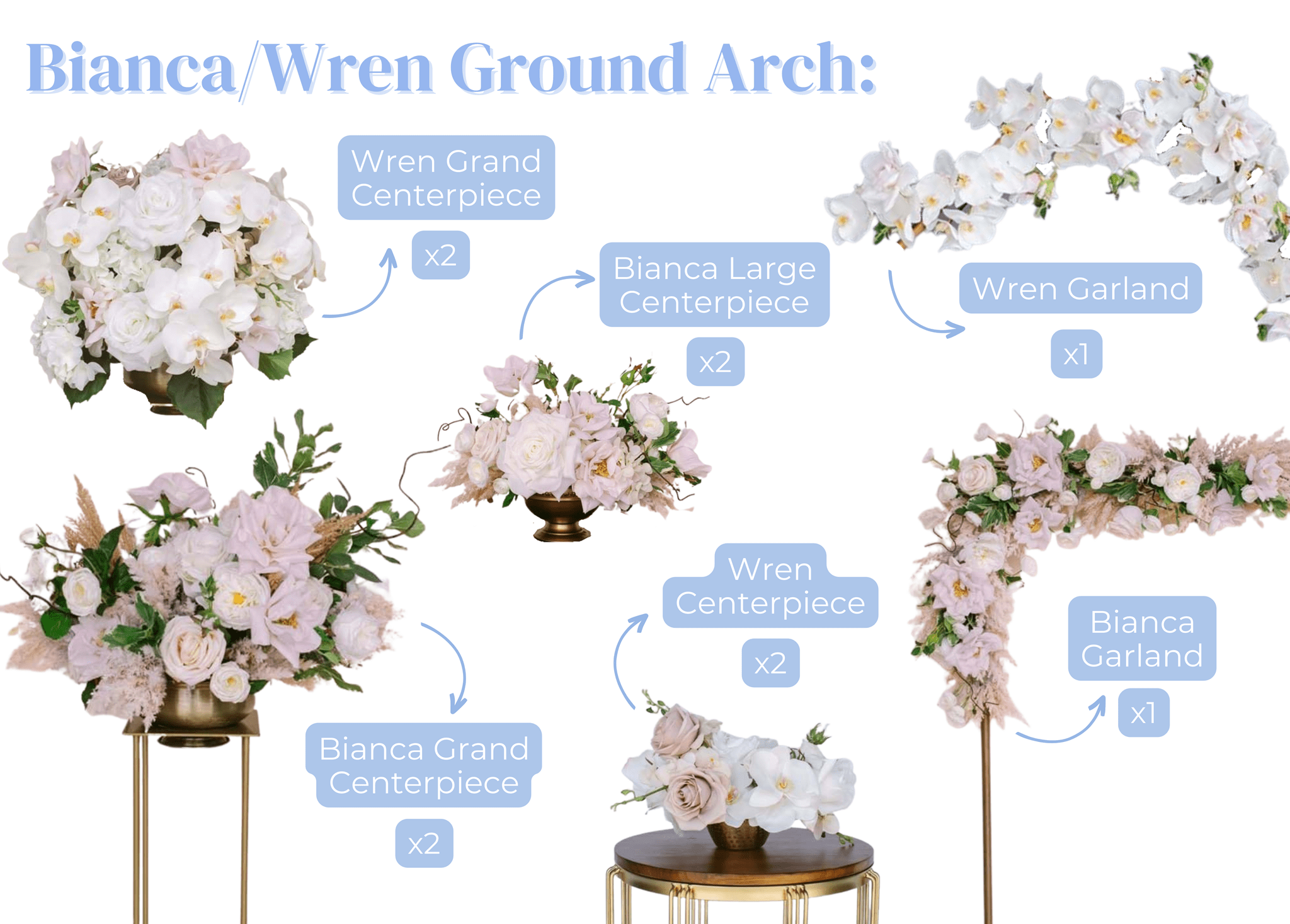 Click here to see a tutorial on how to create the Bianca & Wren Ground arch.
MILLIE
SBBlooms Creative Director recently got married using the Millie Collection. She took a different approach with the grounded arch, by essentially breaking it up into two parts for a more organic look.
Start this 'Broken arch' look with two grand centerpieces on one side and three on the other. Add in your custom garland in the front to cover the vases, and place large and standard centerpieces in between for filler.
Recreate the Millie Ground arch with the products below.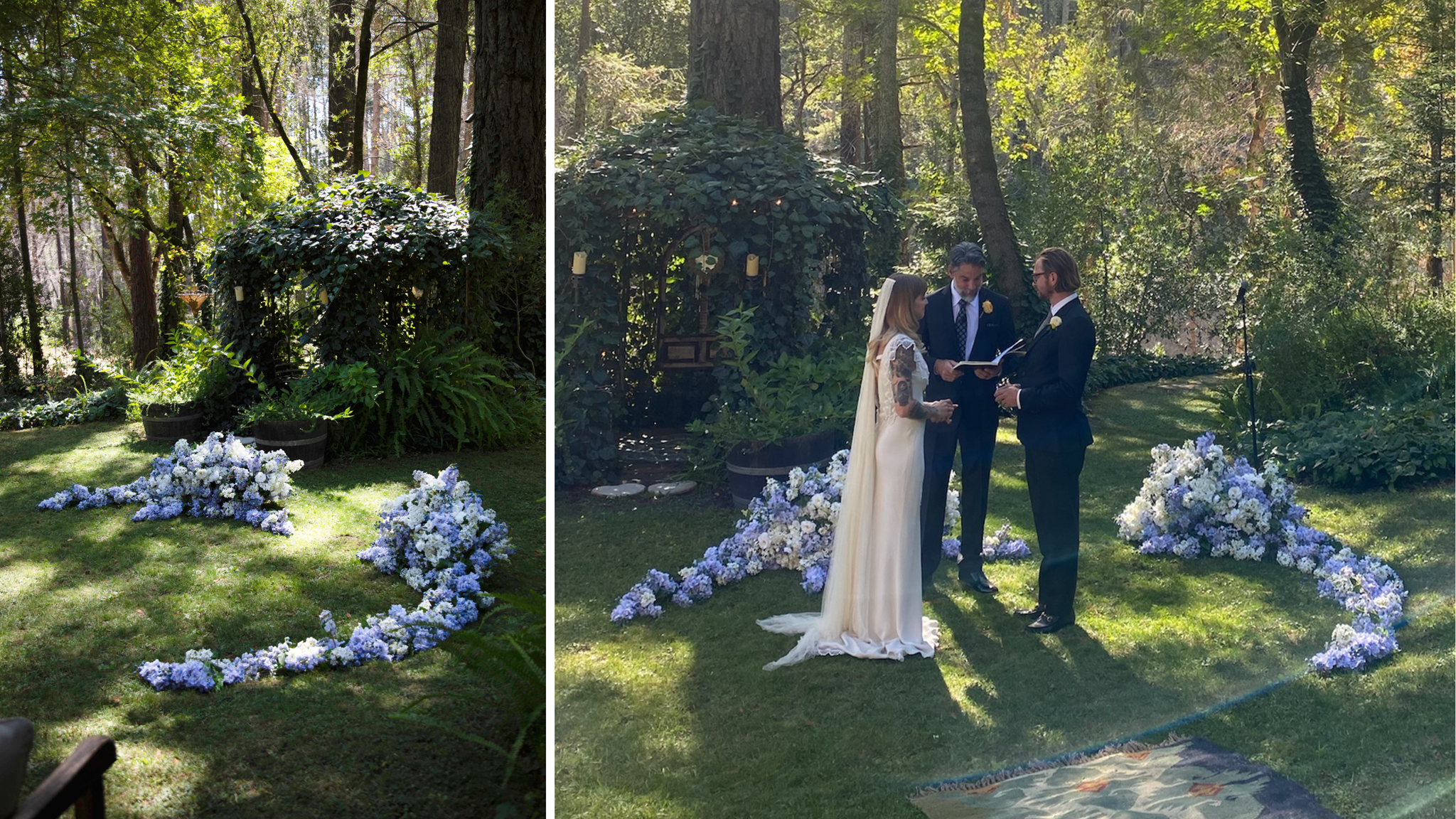 Click here to watch the Millie Ground arch come to life!
SHELBIE
We can't wait for a special couple to recreate this lush magnolia ground arch using our Shelbie Collection! A neutral and warm, white and green wedding flower collection with gardenias, magnolias, and camellias. A ground arch made with this collection would be a southern dream.
Recreate a Shelbie Ground arch with the products below.

See the Shelbie Ground arch here!
Tell us in the comments, which collection will you be creating a grounded floral arch with for your special day?