Something Borrowed Blooms Couple, Avery and Colin's Journey to Marriage.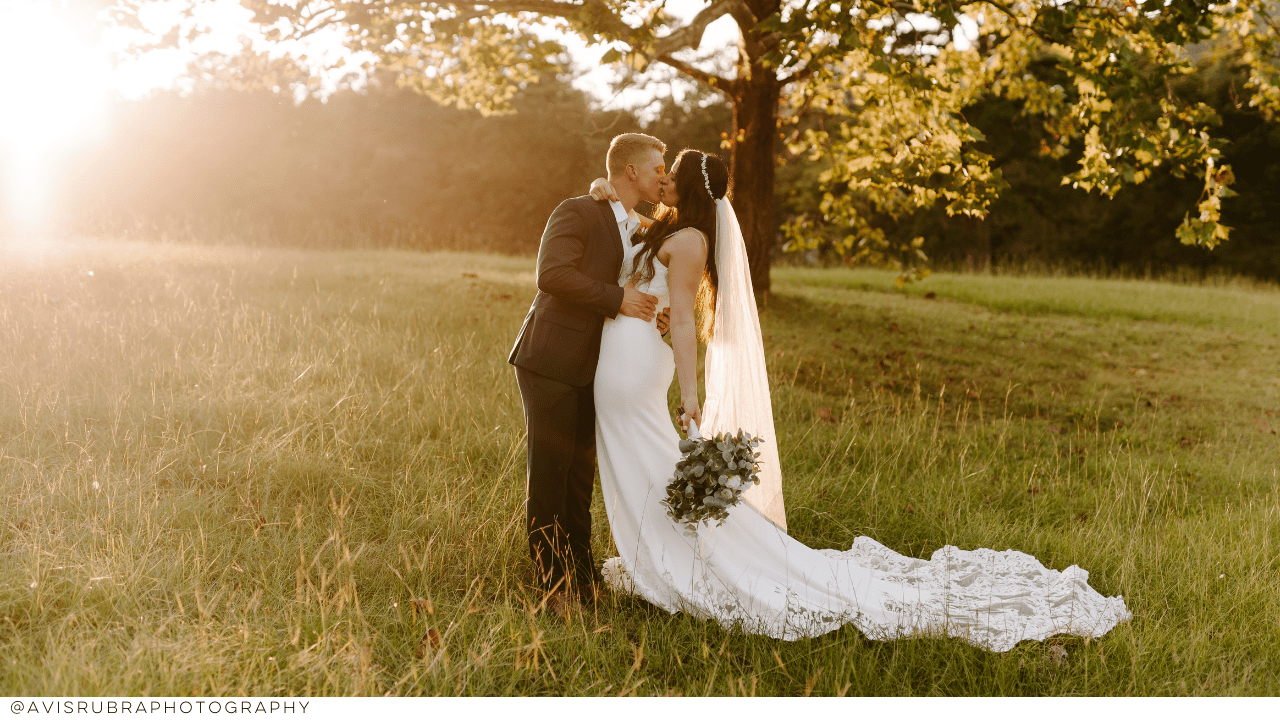 The days of large, elaborate, and blowout weddings have taken a back seat with intimate ceremonies on the rise, as more and more couples are opting for romantic, intimate, and quaint gatherings with their closest family and friends. We call these sweet ceremonies, micro weddings. There are so many things we love about micro weddings, but mostly the thoughtful intention of keeping focused on what's most important - the unity of TWO people in love. And although micro weddings aren't always a couple's first choice, they are always perfect in the end.
Real bride, Avery, shares her experience of unprecedented wedding planning and making the best of her wedding in beautiful Hot Springs, Arkansas. From two COVID-19 reschedules and an unpredictable hurricane hitting the Alabama shore, high school sweethearts, Avery and Colin, rescheduled their wedding THREE times.
"At that point, we were feeling pretty defeated and I was ready to just go to the courthouse. But behind the scenes, my parents booked a cabin in the middle of Hot Springs, AR and my wedding party cleared their schedules yet again and paid their way to be in Arkansas with us. We ended up getting married at our cabin using only the furniture that they had there and my bridal party decorated my entire ceremony the morning of. Luckily, we still had our huge order from Something Borrowed Blooms that included a ton of votive candle holders, bridesmaid bouquets, garlands, wreaths, lanterns, and candles, and my bridal party was able to use the flowers in such a unique way and decorate the ceremony space!"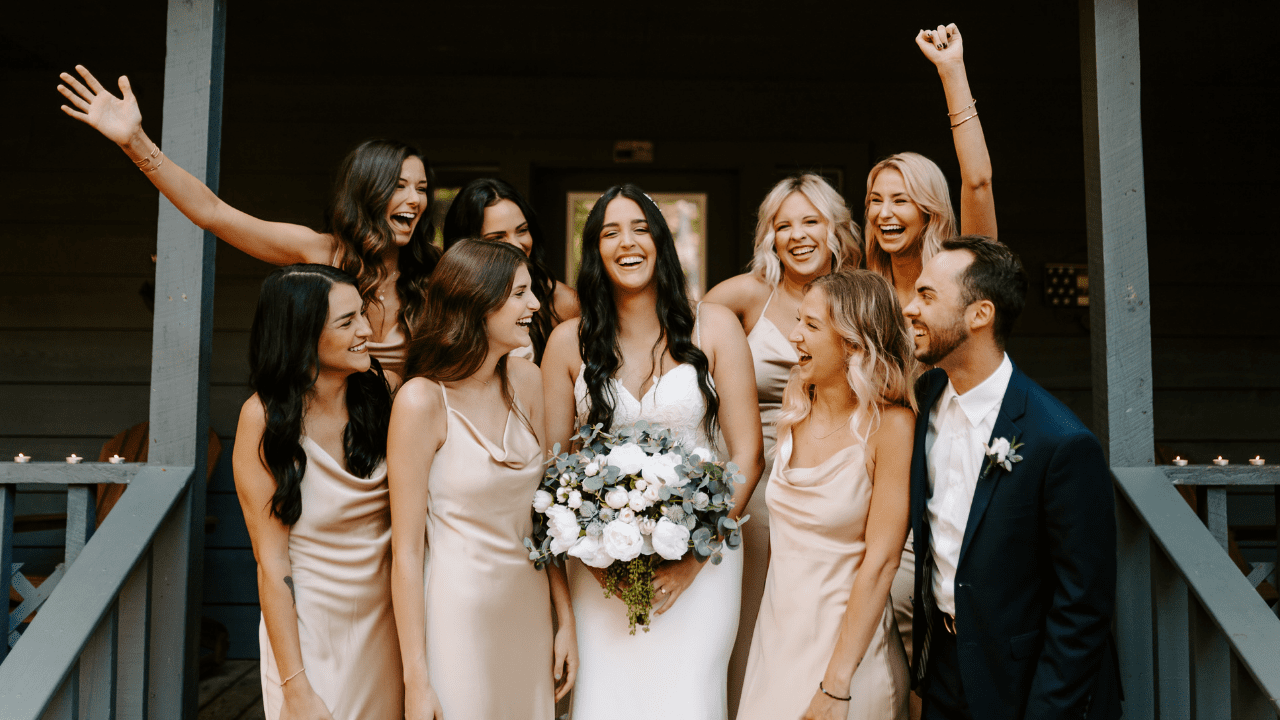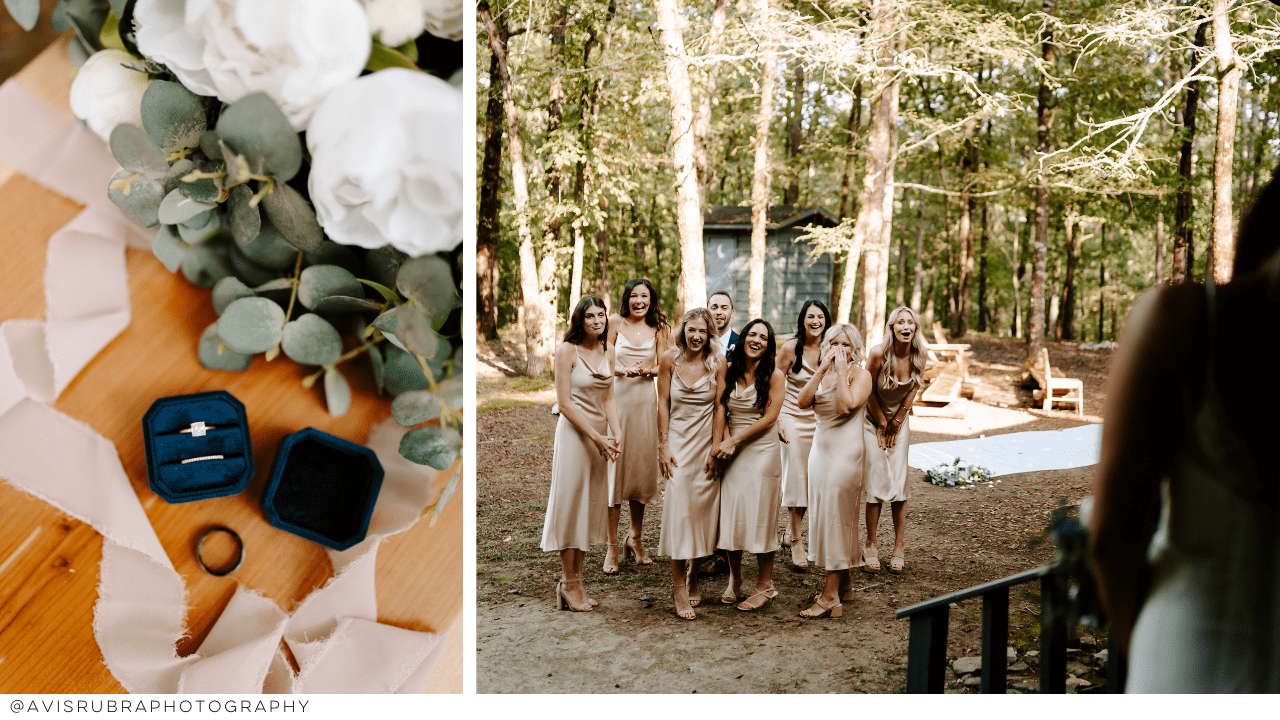 With a box of blooms in tow, the bridal party and couples' families headed to Arkansas for a wonderful weekend of love! The wedding was to commence as it would have originally, the first go-round. The bride and her bridesmaids all got ready together on the top floor of the cabin while the groom and his men suited up with boutonnieres in the basement.
The ceremony was held in the front yard where Avery and Colin each said their vows and sealed the deal with a kiss. The night carried on with the first dance and of course, the traditional cutting of the cake. The cake table was decorated with real and silk blooms including the bridal bouquet, countless polaroid selfies of the bride and groom as well as their guests, the toss bouquet, and votive candle holders for ambiance.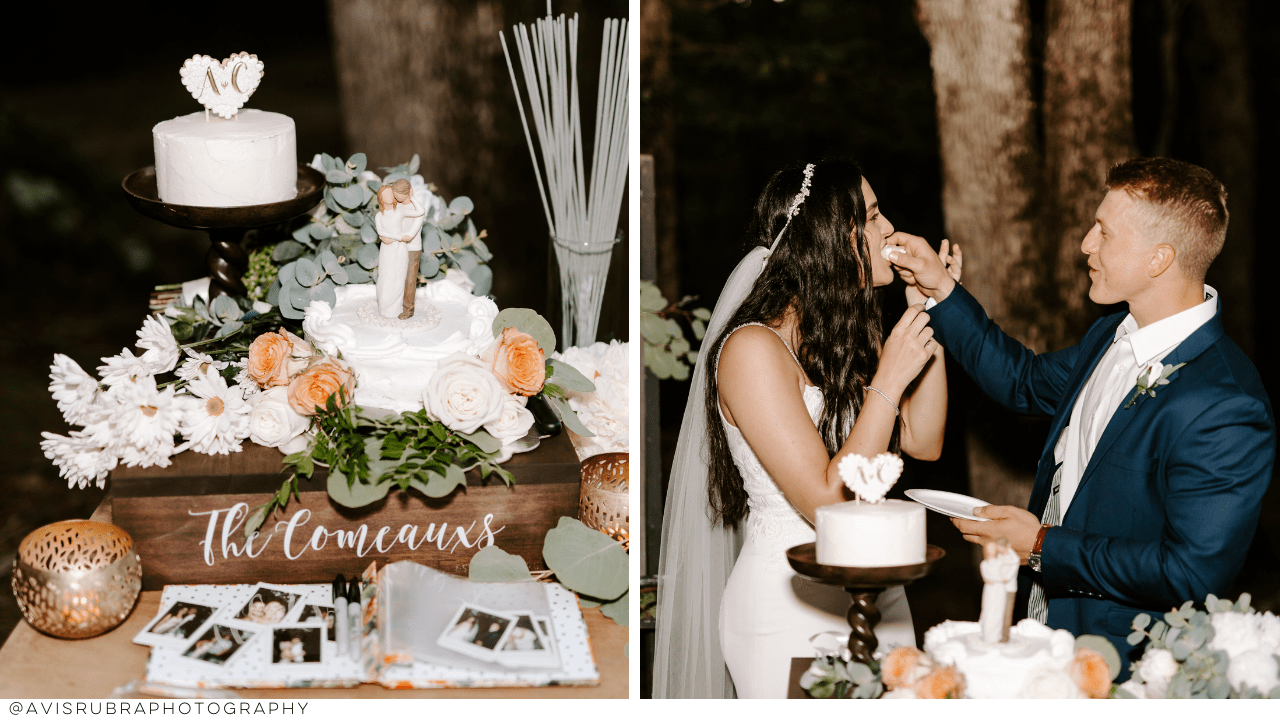 We're so happy Avery and Colin's wedding day turned into a perfect dream. It's our top priority to make wedding planning as easy and stress-free as possible. Even during unforeseen circumstances and unpredictable times. And assisting Avery with rescheduling her order THREE times and downsizing her order to better fit their needs, is a testament to that!
We hope this real couple's journey to marriage has eased your stress of wedding planning. Because in the end love will always find a way. Join our SBBlooms Brides Facebook group to get all the insider pro tips and advice from past and present SBBlooms Brides. For more inspiration, browse our floral collections, follow us on Instagram, and subscribe to our YouTube channel for DIY tips, collection reviews, and behind the scenes.