The newest premium silk floral collection from Something Borrowed Blooms is an English countryside dream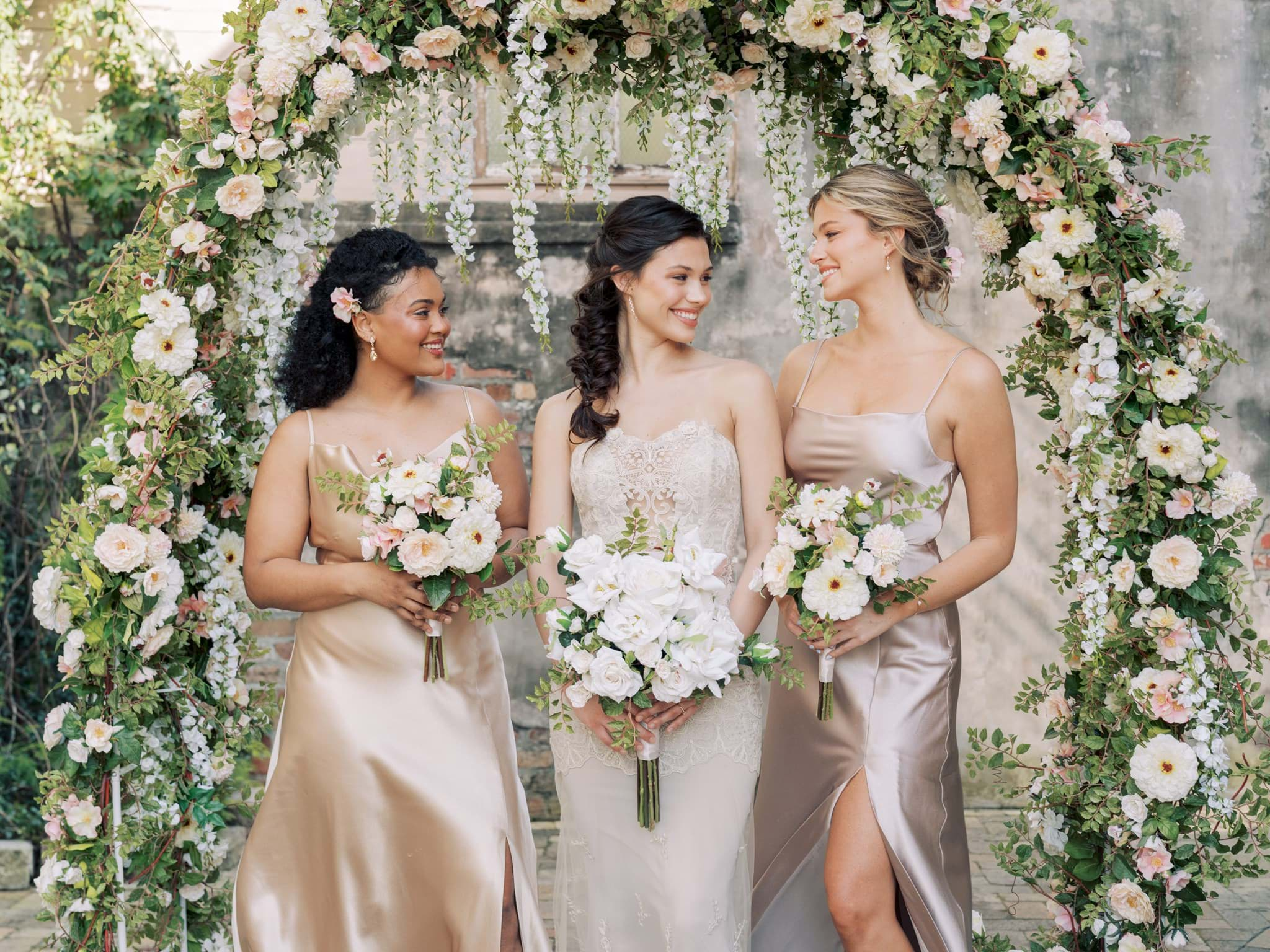 The newest floral collection from Something Borrowed Blooms is here! Introducing the Eloise Collection, a natural beauty embodying the essence of the English countryside. Featuring the perfect mix of wild and manicured florals including an abundance of wild wisteria, a variety of garden roses, zinnias, and ranunculus. The collection captures a soft pastel color palette with shades of light peach, linen cream, and two-toned blush petals. The final photos are definitely dreamy! And so, we're excited to share all the details of this collection's styled shoot with you.

Let's start with the blooms of course!
"These blooms inspire the feeling of strolling through an English garden. Eloise features big, romantic blooms in white, blush, and tea-died hues for a classic but unique blend."
- Molly Workman, Lead Designer
Eloise features two hand-tied bridal bouquet designs - a full-color option composed of the blooms from the entire collection and a 'blanc' version featuring only the collection's white and cream florals. Both bouquets coordinate perfectly with the full line of Eloise products including a bridesmaid bouquet, two styles of boutonnieres, a corsage, centerpieces, garland, aisle marker, and hair accessories.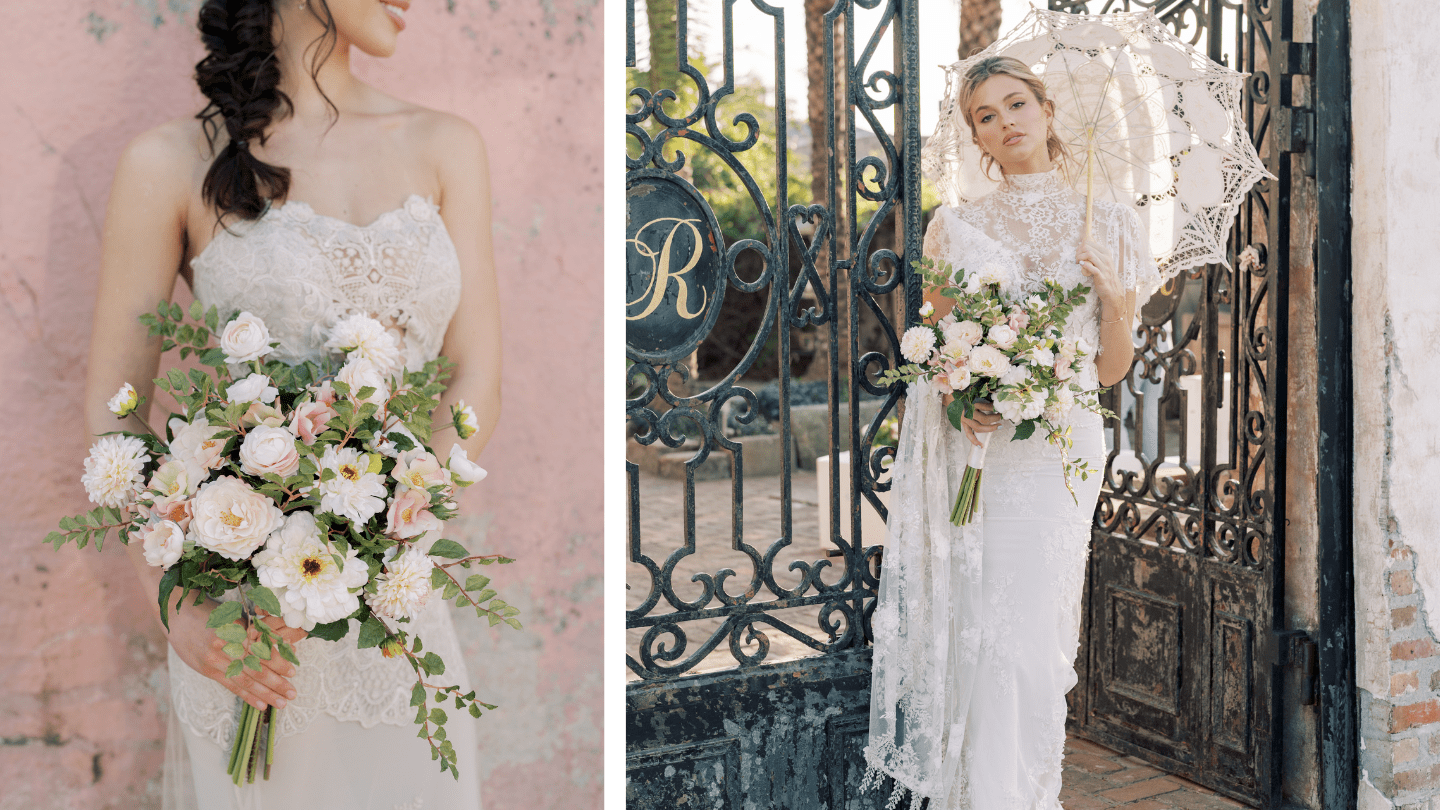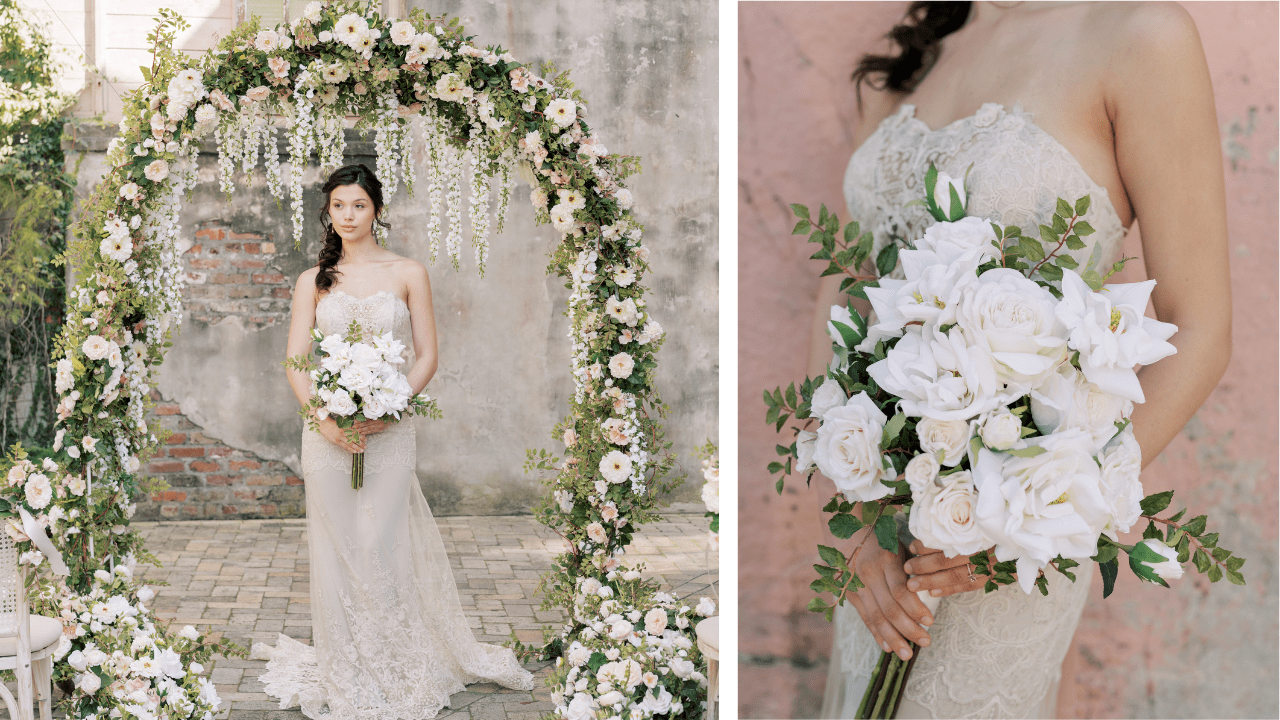 Shop the Eloise collection here! And, watch Lauren Bercier, CEO and Co-Founder of Something Borrowed Blooms, give an in-depth overview of the entire collection in the Youtube video below.

Two different looks for this versatile collection only scratch the surface of the many ways this collection can be styled. With beautiful vintage-inspired gowns from Claire Pettibone Bridal, and satin and chiffon bridesmaid dresses from Birdy Grey, the florals of Eloise could take center stage. Accented with stunning jewelry from Embark and Fawning in Love for those finishing sparkly touches.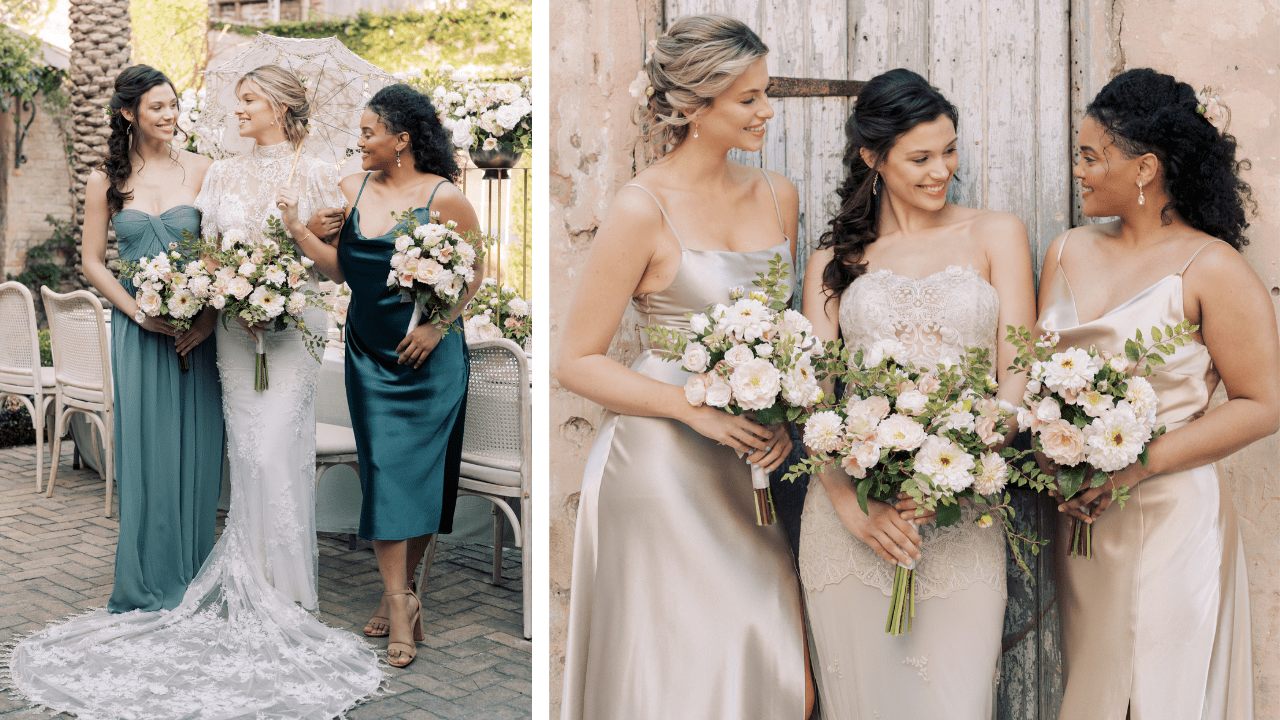 Shop the Eloise Collection here!
It's no secret that cake clusters are used in many ways, but our favorite way to utilize these loose stems is for flat lays. Pairing the Eloise Cake Cluster with dusty pink invitations from Minted was a great way to showcase the feminine and whimsical blooms.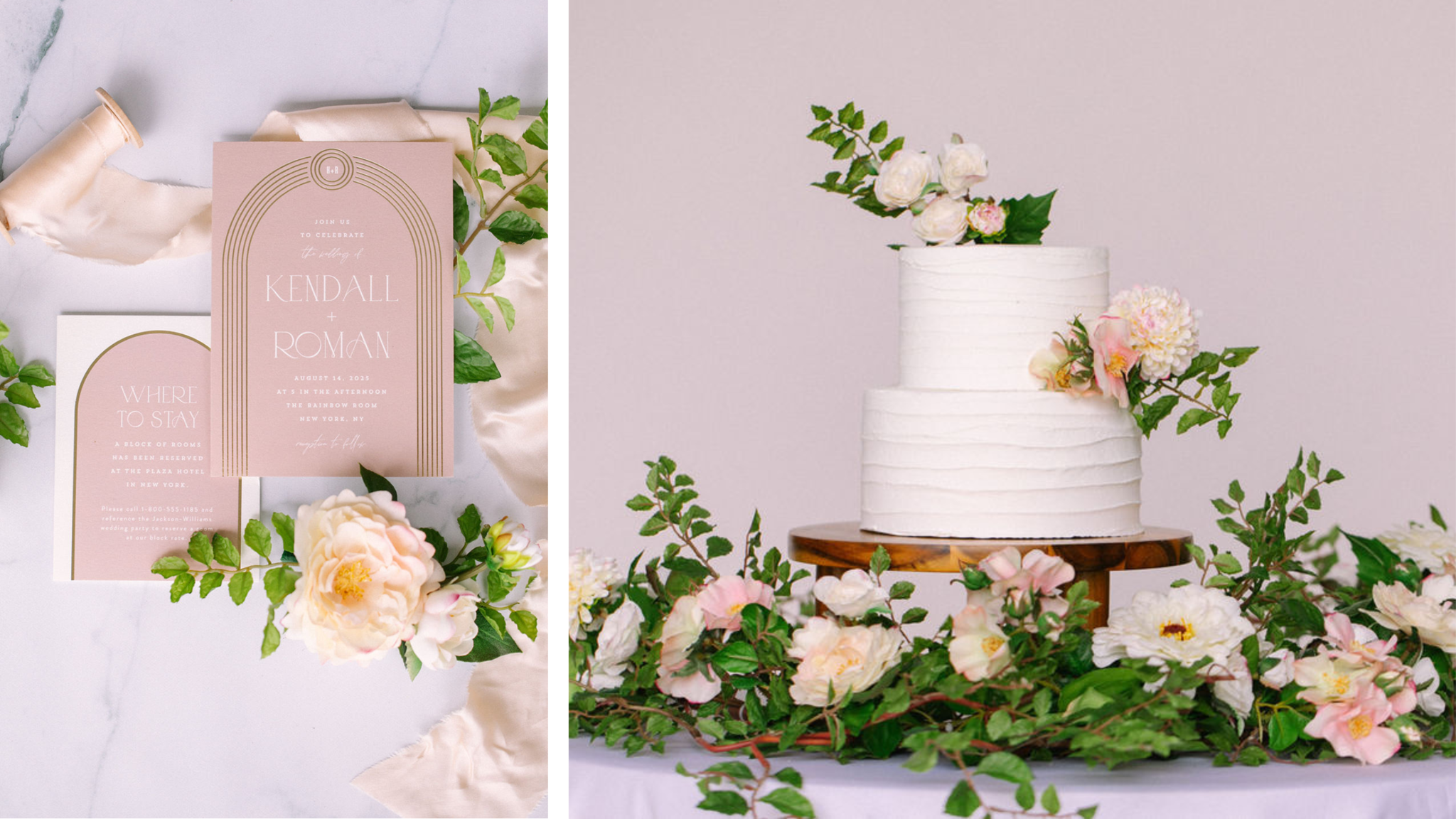 The tablescape is where we found Eloise shined the brightest! We set the scene with English-inspired floral printed china, lace, and velvet for an undeniably romantic look that inspires contemporary Bridgerton. Pairing the Eloise Grand centerpieces with antique silver vases and gold short stands is a perfect example of medal mixing done just right. And the elevated stands provided for a dramatic, over-the-top, floral moment.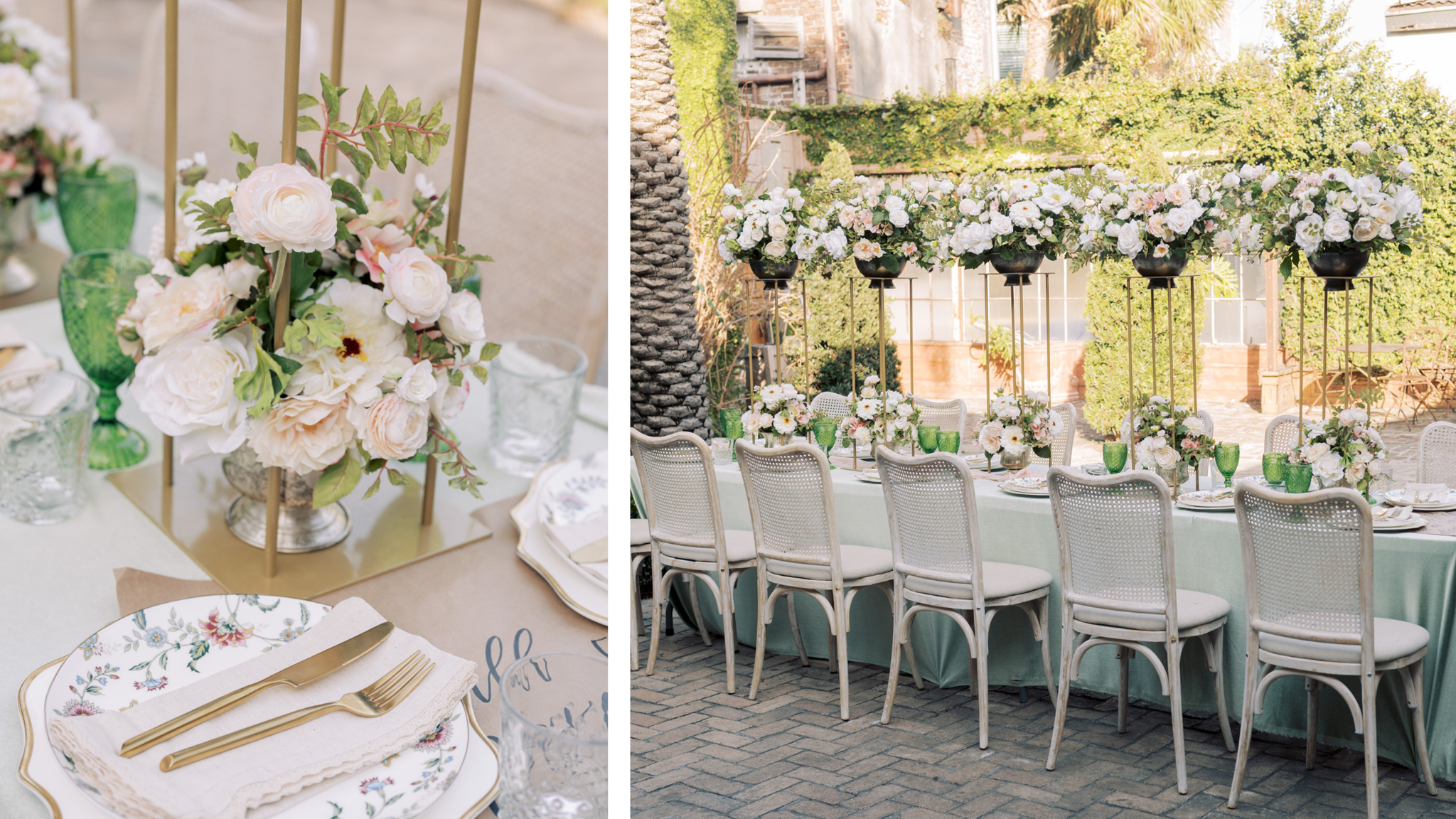 Shop the Eloise Collection here!

Race & Religious, a historical venue in the lower garden district of New Orleans, Louisiana, was the perfect setting for this styled shoot. With reclaimed brick courtyards filled with natural greenery, the space complimented our English countryside inspiration.
Creating a gorgeous ceremony space with Eloise was as effortless as usual, with any of our pre-made SBBlooms' products. Here, we attached several Eloise Garlands to a structured arch with zip ties while hanging the White Wisteria Garland towards the back of the installation for depth and dimension.
SBBlooms Tip: Line your ceremony aisle with varying size centerpieces for a dramatic entrance.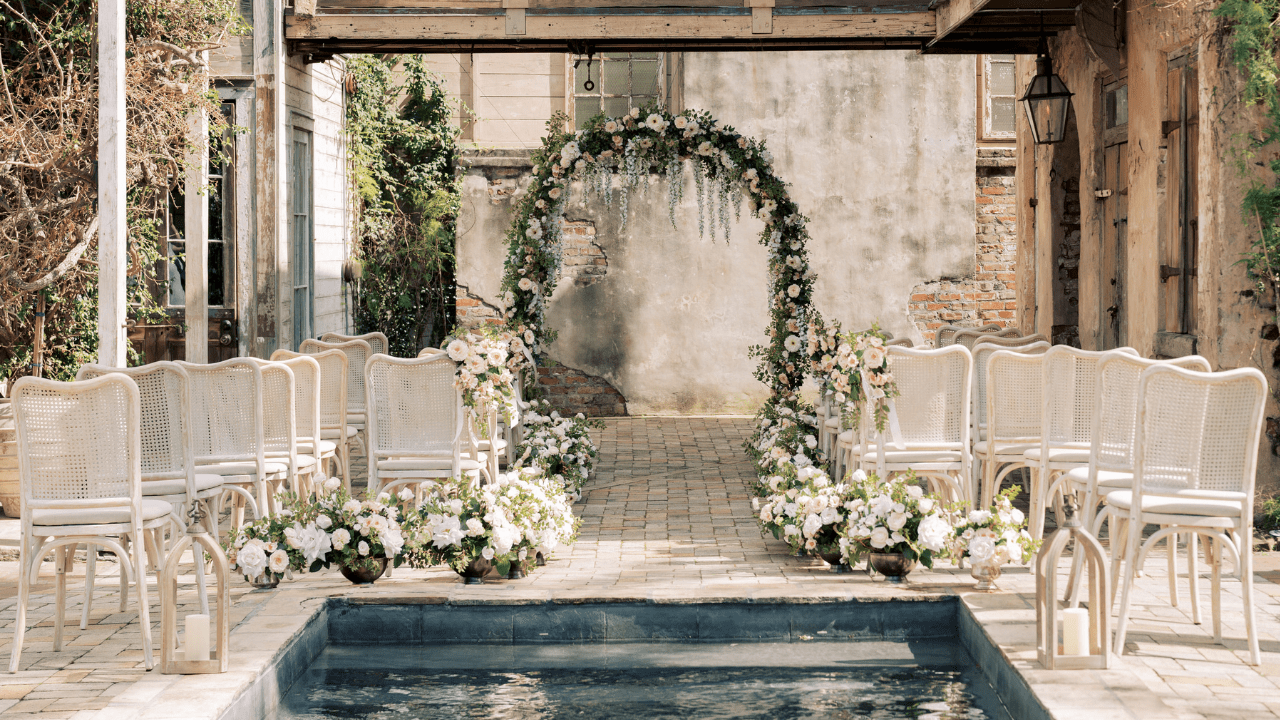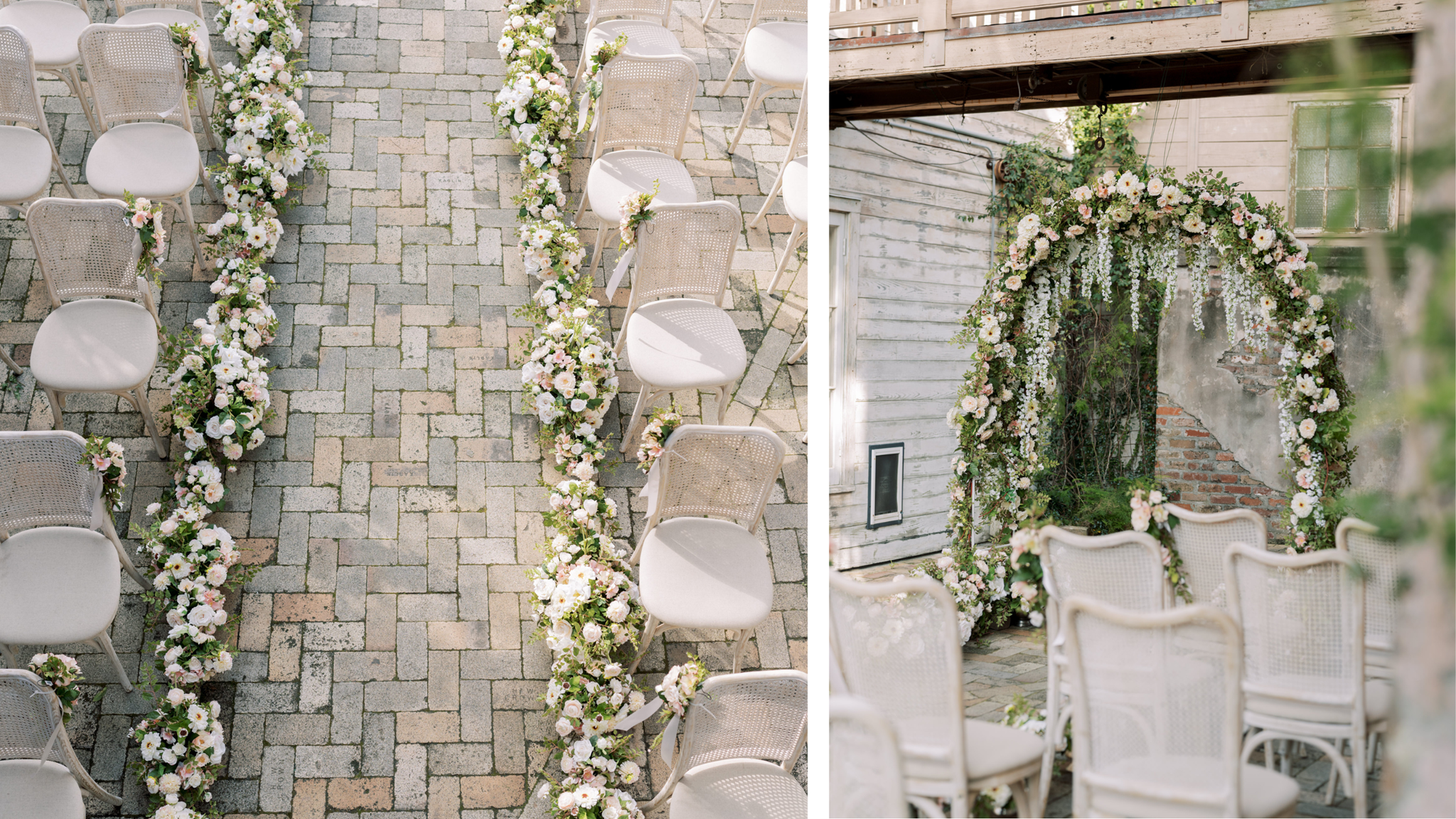 We hope our newest collection has inspired your wedding planning. Tell us in the comments how you're styling the Eloise Collection for your wedding day!