Keep a special memory of your wedding flowers to last a lifetime!
Point of view: You've received your pretty blue box of wedding flowers and your wedding day is approaching! You're overwhelmed with excitement and head over heels in love with the wedding flowers that you never want to return them. Trust us when we say, we get it! The best part about renting premium silk florals from Something Borrowed Blooms is that they will never die and the beauty will last a lifetime. So what if we told you, you could KEEP your wedding blooms! Keep reading to find out how you can preserve your beloved blooms for years to come.
There are a couple of ways you can preserve your silk blooms. The first option is to purchase your Bridal bouquet. Purchasing your bouquet is easy, simply opt for the purchase option instead of the rental price at checkout. When you purchase your Bridal bouquet from Something Borrowed Blooms, our professional floral team hand creates an all-new silk bouquet, never before used, just for YOU! You can have your Bridal bouquet to have and to hold forever… Unlike fresh blooms, our silk rentals will stand the test of time. Some of our past SBBlooms Brides have showcased their Bridal bouquets as decor in their bedroom or entryway. Not only a great conversation starter, but the perfect floral element to add to your new home!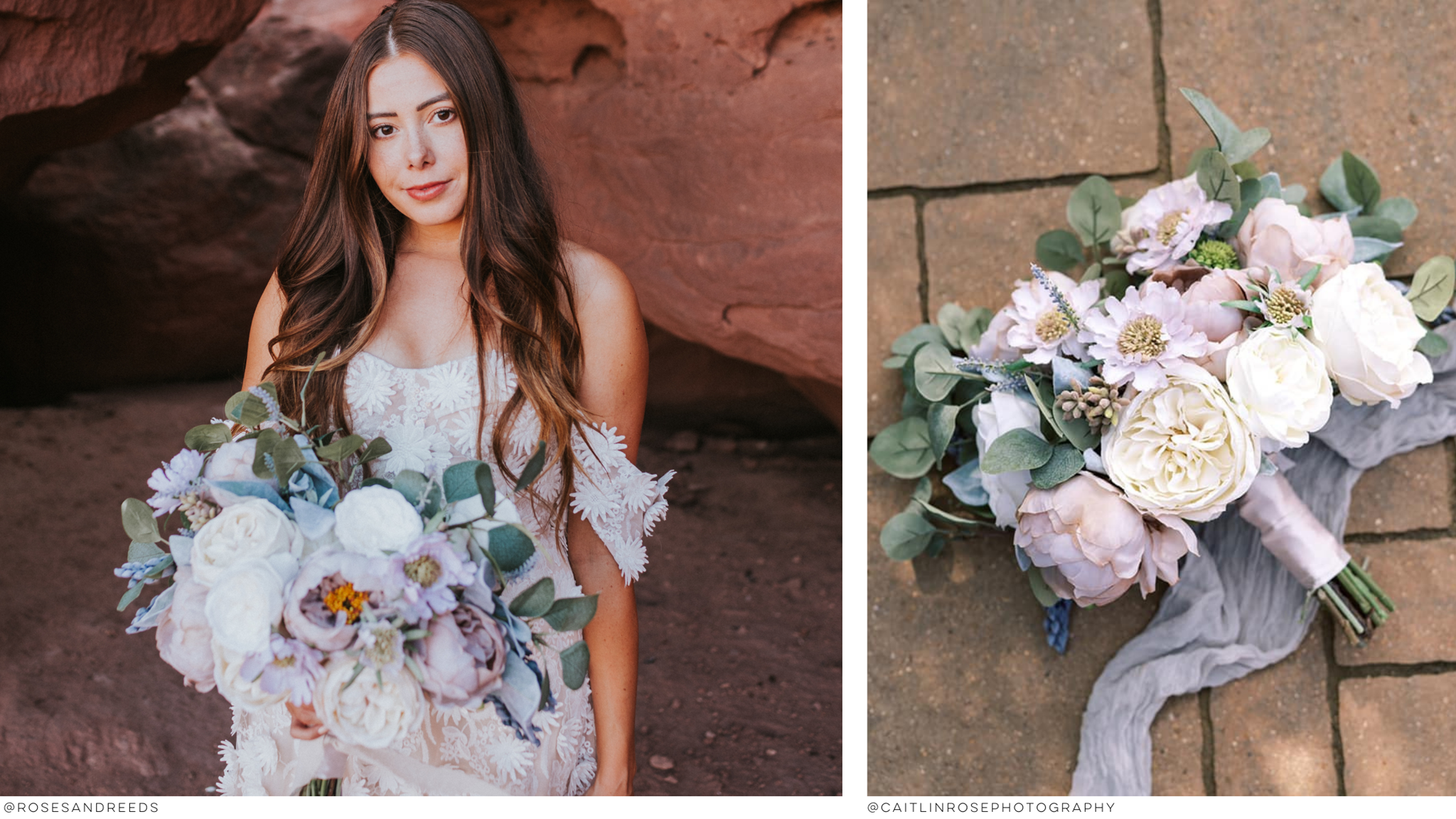 But, if purchasing your silk bouquet isn't for you, we have another great way to preserve the beauty and memories of your wedding flowers. Introducing our newest product, Watercolor Keepsake Prints! We've teamed up with a local artist Hannah Mason, who beautifully captures the delicate details of Something Borrowed Blooms' Bridal bouquets in original watercolor paintings. Purchase or gift these prints as a special keepsake of your blooms and to display as art within your home. As of right now, we have four of our stunning collections to choose from. Don't see your collection? Don't fret, more paintings are on their way! Sign up for our waitlist and we will notify you as soon as your collection is available to purchase. In the midst of the holiday season, it's the perfect gift for someone you love...or to treat yourself!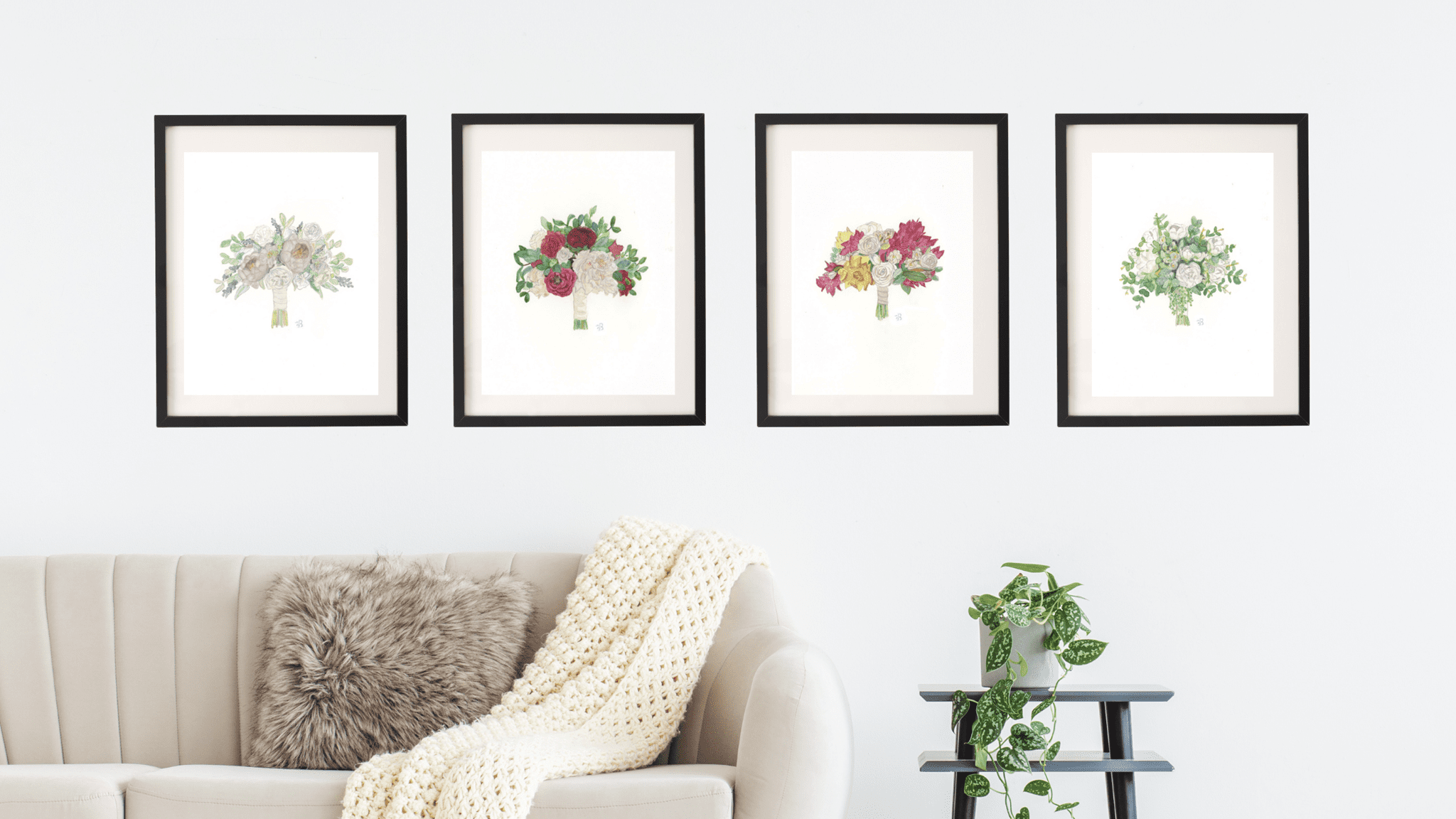 If you've opted for a fresh flower wedding bouquet we have ideas on preserving real bridal bouquets too! Take a look at DIY preservation techniques or research local floral preservation artists in your area. We're obsessing over these pieces by Lafayette artist, Arrie Broussard of Petal Press Decor. She has multiple collections to choose from, whether you want your Bridal bouquet on a wooden canvas, a minimal glass frame, or a beautiful pendant necklace. Simply send your fresh floral bouquet to her and she will create a gorgeous piece to commemorate the best day of your life!
How are you keeping your Bridal bouquet alive after your special day? Tell us in the comments!
Join our SBBlooms Brides Facebook group to get all the insider pro tips and advice from past and present SBBlooms Brides. For more inspiration, browse our floral collections, follow us on Instagram, and subscribe to our YouTube channel for DIY tips, collection reviews, and behind the scenes. Don't forget to sign up for our Watercolor Keepsake Waitlist!