A new season is upon us and with that comes fresh new wedding inspiration.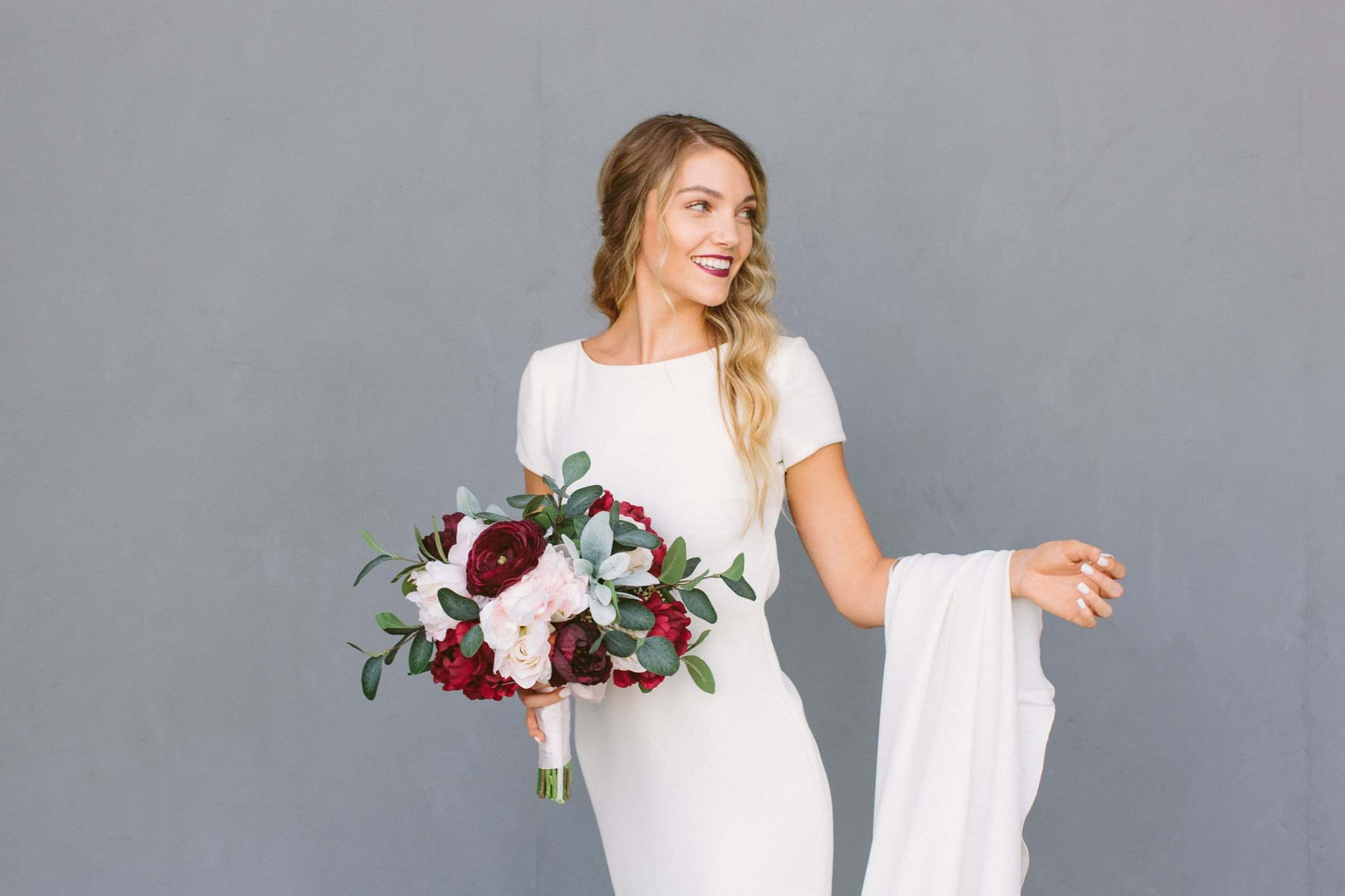 Fall is one of our favorite seasons for weddings and this year, that's especially true! So many spring couples were pushed to wed this fall, making for the longest anticipated wedding season ever. But wait no longer, it will soon be time to embrace the wedding season once again with chilly nights and warm ambiance. And so, we couldn't resist sharing some of our favorite color palettes for the coming fall and winter season.
Mauve Meadows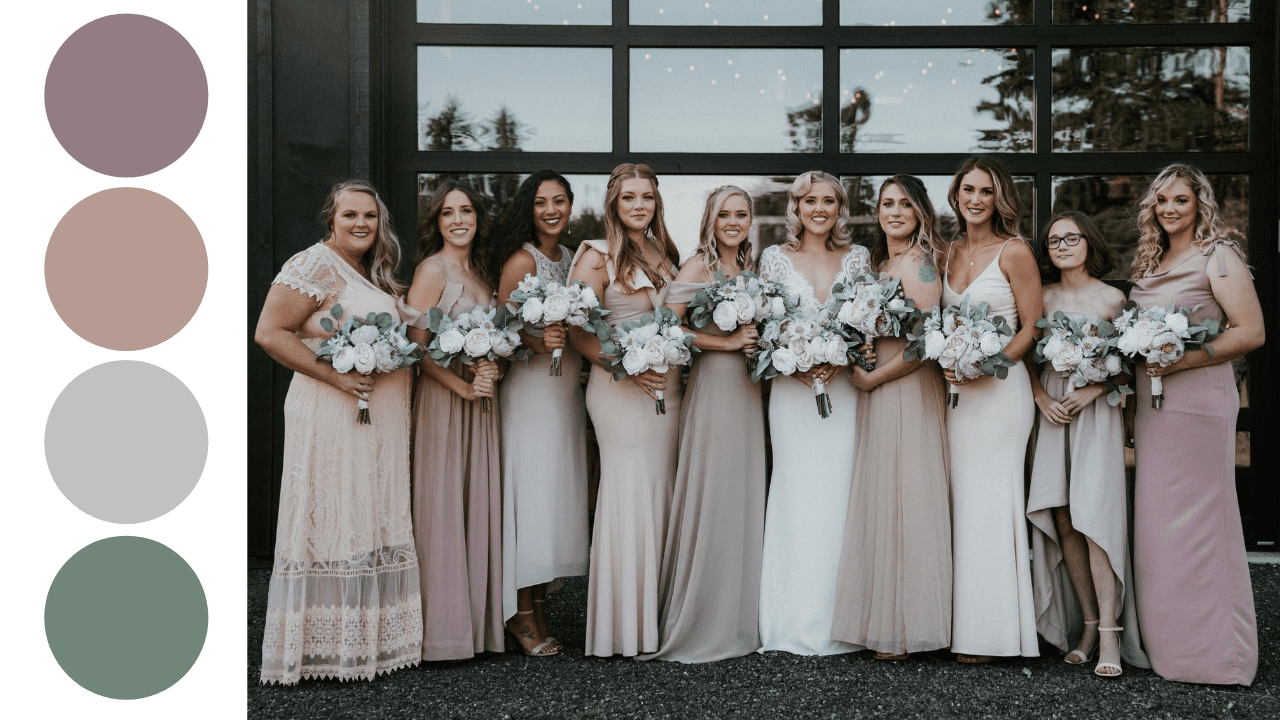 @dukerweddings
A perfect transition palette from Summer to Fall, these colors are soft and dreamy, just right for the modern bride. An authentic vintage feel, combined with soft greens and greys with vanilla roses and delicate hues of lavender and mauve. Our Taylor Collection embodies all of these perfectly paired hues and works best with light and neutral bridesmaid dresses, such as Brideside's Toasted Sugar and Crepe Taupe.
View more Mauve Meadows inspiration here!
MOODY MARSALA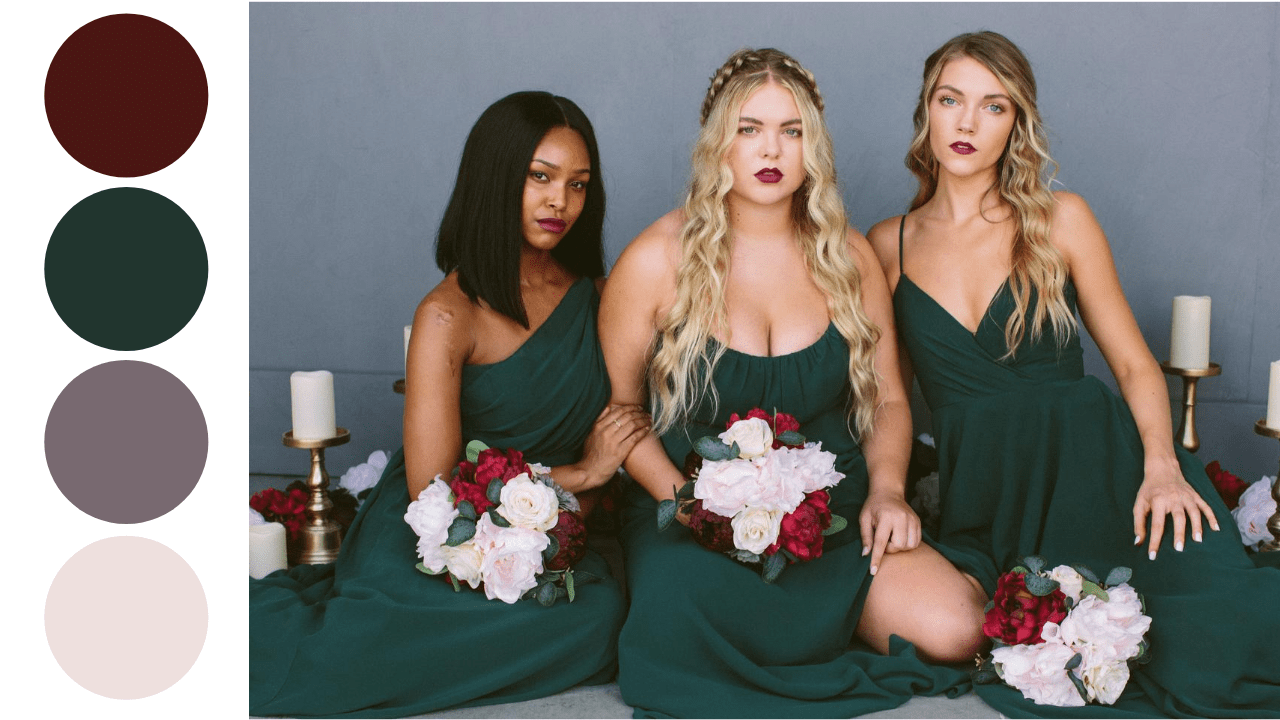 @anatreuilphotography
A full-toned romantic palette of all our Fall favorites including deep burgundy, coupled with emerald green, muted mauve, and delicate light pink. This color scheme screams passion and warmth with a hint of delicacy. Emerald dresses are high on our trend radar this season, and pair flawlessly with our Stella Collection. To recreate this dramatic look, check out Brideside's budget-friendly dresses in Evergreen and our Premium Gold Candlesticks for a breathtaking ambiance.
View more Moody Marsala inspiration here!
JAUNTY JEWEL TONES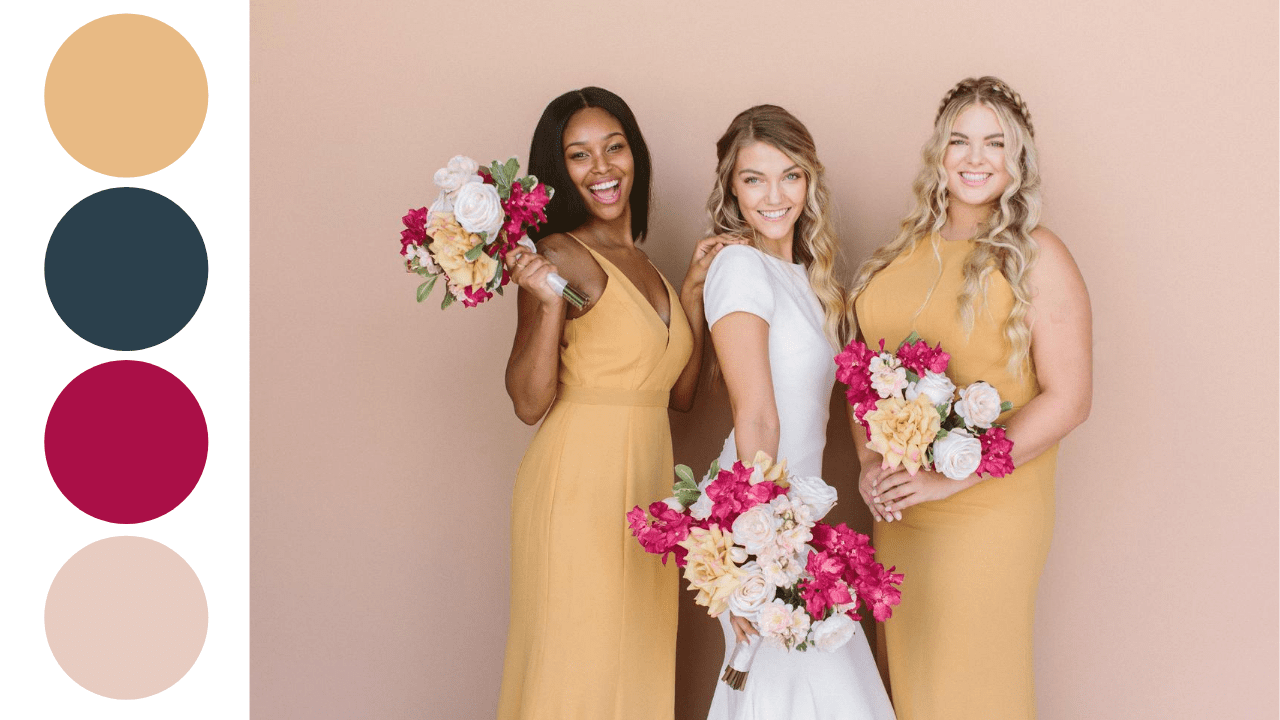 @anatreuilphotography
Vibrance and glimmer are the only two words to describe this stunning color arrangement. The sophisticated mix of radiant magenta and zesty citrine is perfect for a glamorous fall ceremony. Be on the lookout for citrine this season, because it's a trend that's sure to make a statement. All good of course!
The bougainvillea in our Gemma Collection is the perfect pair for this bold and vibrant look. For the perfect shade of gold, look no further than Aura's Citrine. Have your man and his groomsman wear navy suits like these from The Groomsman Suit, and the two colors together are a match made in heaven!
View the full jewel-tone inspiration here!
WINTER BLISS
@anatreuilphotography
A breath of fresh air and a cold winter chill, this cool color palette is complete with shades of white and ivory, accented with the most stunning shades of soft blue and caramel. Our Audrey Collection is a classic white collection with peonies, hydrangeas, and roses. We love Brideside's blue haze and soft blue dress colors paired with this collection for a beautiful winter look. Add some warmth with your favorite winter fur and cue the first snowfall...you'll feel the pure bliss of a winter wonderland.
View our full Fall/Winter lookbook HERE!
Tell us, what color combinations are at the top of your list? Comment below. For more inspiration, browse our floral collections, and follow us on Instagram for real wedding inspiration.
XOXO,
The SBBlooms Team