Re-create your most pinned wedding inspiration with premium silk florals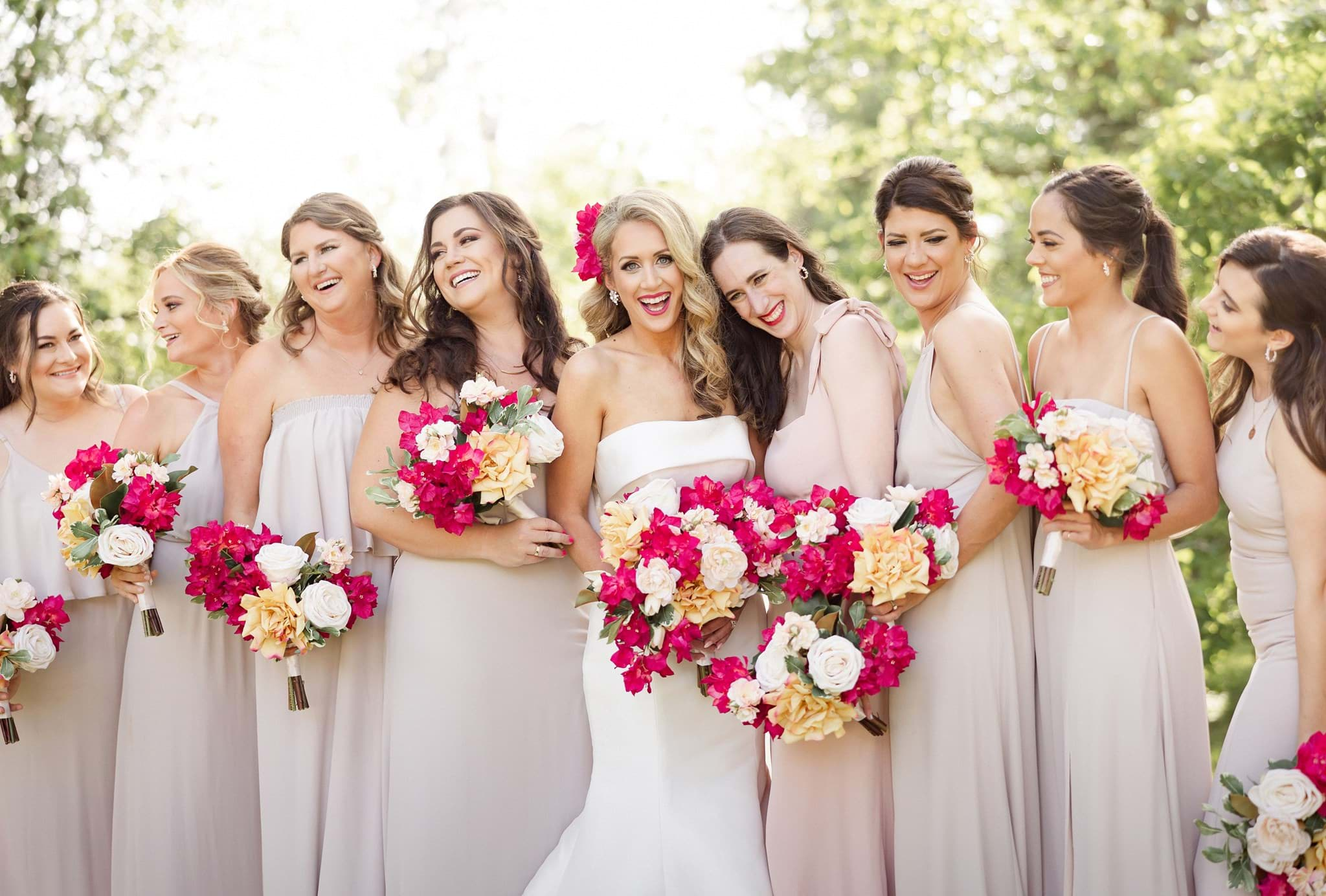 If wedding planning is in full swing, then chances are, so is the endless scrolling through Pinterest. As a newly engaged couple, you're pinning everything that catches your eye in hopes of creating something special for your wedding day. Although this sounds like a fun time for most, the logistics and details behind these gorgeous pins can be a little overwhelming or cause some sticker shock! Lucky for you, our creative team at SBBlooms has the solution to both. We've created easy step-by-step recipes to recreate your most pinned wedding inspiration! And with our rent and return florals, you're guaranteed to get the most bang for your buck.
Keep reading to be inspired by Pinterest's most-loved weddings.
Classic Neutrals
Green and white - A timeless and traditional wedding color palette that will never go out of style. Our SBBlooms Insiders know that our Jane, Olivia, and Taylor Collections stay true to this evergreen look.
Below, is a stunning wedding ceremony set up with fresh flowers by Reilly and Rose. Recreate this beautiful setup, or something similar, with pre-arranged Premium Silk Flowers. First, line the aisle with Grand Centerpieces and Pillar Candle Trios for ambiance. The ceremony space can be flanked with columns dressed in Jane Garland garland and greenery, like our Spiral Seeded eucalyptus garland. Creating a floral column is simple and can be achieved with a tomato cage as a frame. Start zip-tying the garlands from the top and work your way around and down the base of the cage. Add loose stems as filler in any gaps or create a wispy look with more movement and Voila! A completely Pinterest-worthy wedding space.
Moody Hues
The photo below is from a recent SBBlooms Bride that probably hasn't hit your Pinterest feed. But, we know it's on its way to becoming a must-have look for the Fall/Winter wedding season. Our Nina Collection was a perfect fit for this color-block look. Pairing the desert sunset-inspired florals with black bridesmaid dresses allowed the florals to really POP.
Ditch the traditional photography and let your personality shine through with these heart-shaped glasses from our friends at Birdy Grey for a fun and flirty photo opp!
Dramatic Color
If you're going for bright, bold, and eccentric colors then look no further than our Gemma Collection. We're sure you're seeing your fair share of bougainvillea wedding inspiration on your Pinterest feed and for a good reason. This gorgeous flower makes a huge impact anywhere it's featured.
SBBlooms Bride; Morgan covered her chuppah completely in Gemma Garland and lined her aisles with the Gemma Aisle Markers. To complete the look, she carried the Gemma Bridal bouquet and added the Gemma Floral comb through her Hollywood waves for the finishing touch!
If you've found your dream wedding inspiration on Pinterest, reach out to us at info@sbblooms.com and we can give you the best tips and tricks on how to have the look for less!