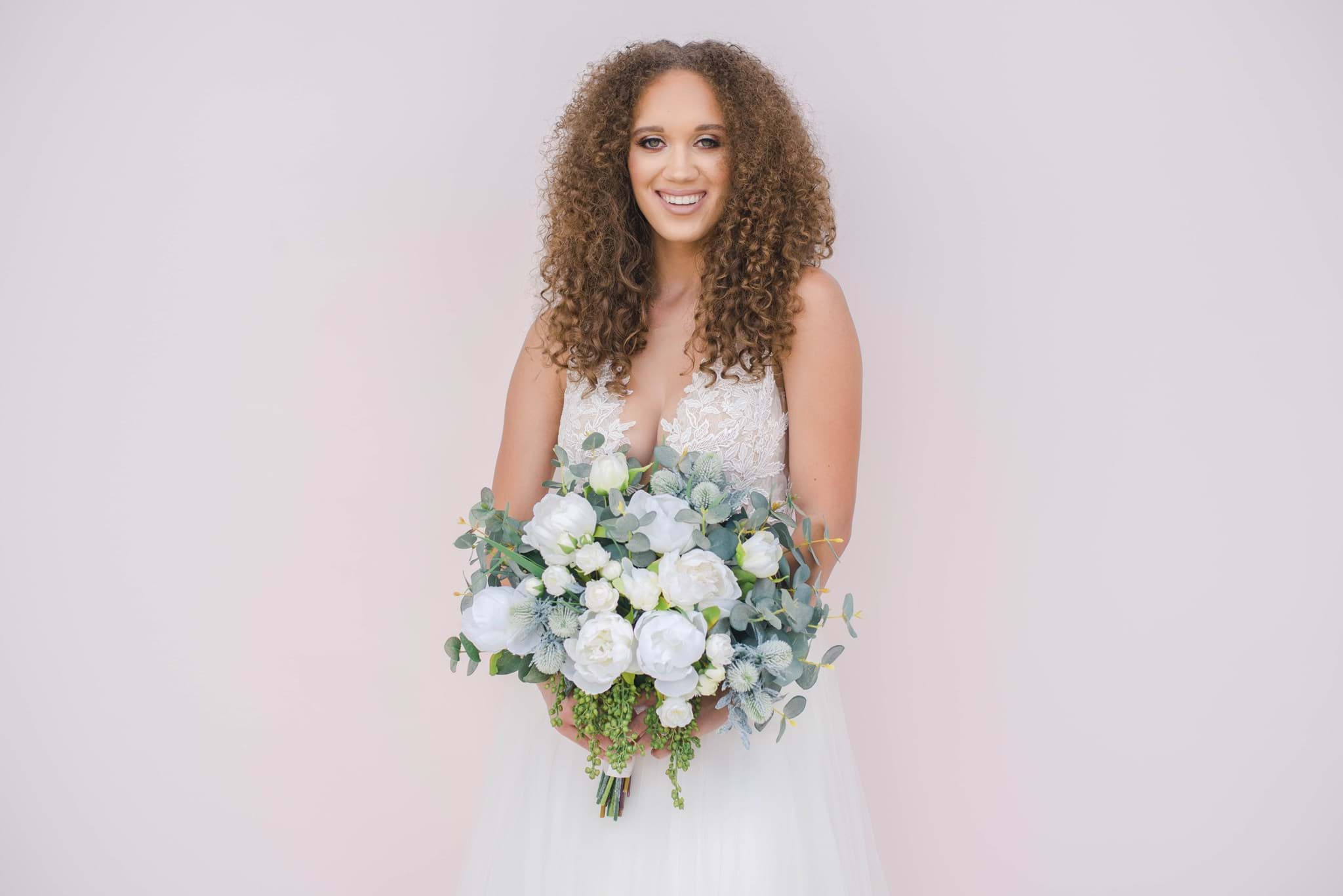 With COVID-19 still lingering, it's hard to plan that perfect wedding day you've always imagined. Brides are trying on wedding dresses with family members attending via Zoom, going to cake tastings while juggling masks and hand sanitizer, and making deposits on venues they hope won't be closed down by the time their special day arrives.
It's been a STRESSFUL season, to say the least! No wonder a lot of couples are choosing the double wedding experience. They're getting married now in a smaller ceremony and opting for the big reception later on. Double weddings, though, can up the cost even more than you might think, even if you keep the first one relatively simple. If you're already on a budget, COVID can make it even tougher.
But you can still have your dream wedding if you remember what you want most of all. Write down everything you want at your wedding, noting which items are on the top of the list. If you long to splurge on a massive cake, then be prepared to streamline somewhere else. If you can't get your dream dress out of your mind, then look for ways to cut corners in other places. However, there are lots of inexpensive options if you look for them, and you won't feel deprived.
There's a surprising number of ways to cut costs and still have that dazzling day you deserve! We think you know where we'll start…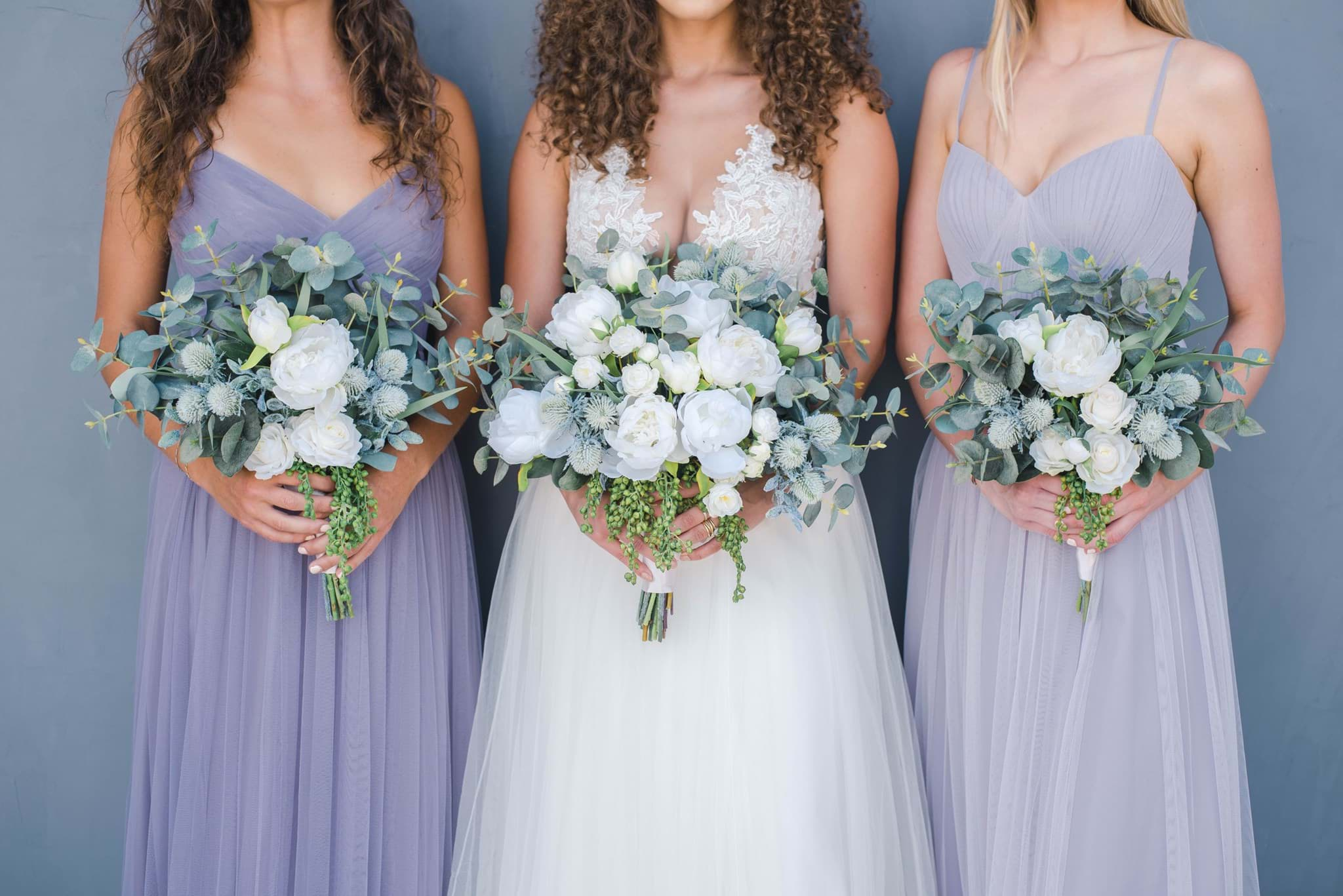 THE FLOWERS
With Something Borrowed Blooms, own your memories but rent the flowers for your wedding day. Our beautiful bouquets look real and have a delightful, delicate scent... Instead of settling for expensive fresh flowers that aren't even close to what you envisioned, borrow on-trend silk arrangements that create stunning photographs and will satisfy your wedding daydreams. Then return the flowers in the pre-paid box we provide for you. It's that easy!
Centerpieces, garlands, bouquets, boutonnieres - we have EVERYTHING you need. Review our collections and order your own preview pack to see for yourself!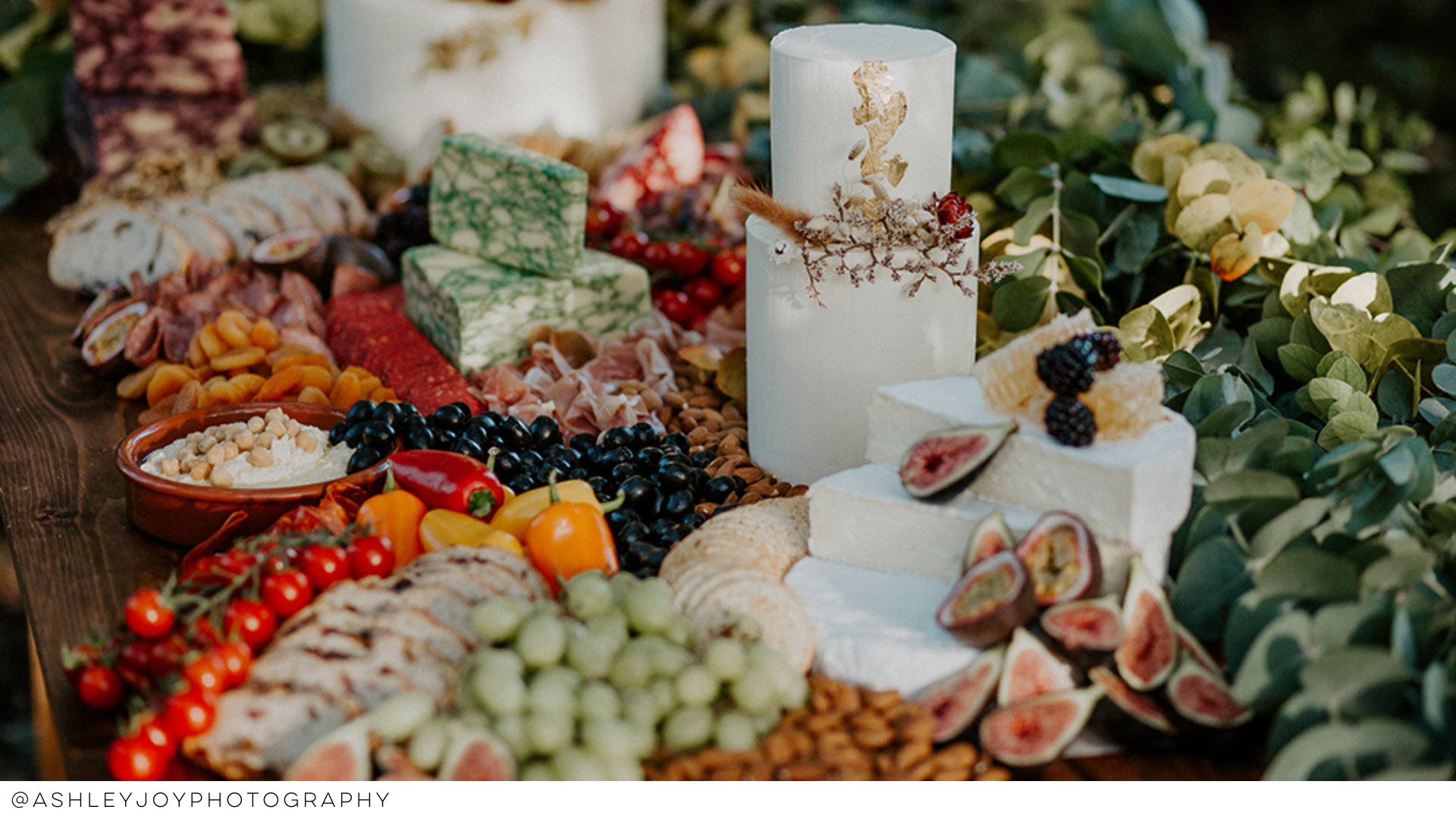 THE FOOD
A traditional sit-down dinner can be lovely, but there are other, less pricey options equally as charming. A buffet is generally less expensive and requires little staff on hand. You can provide a full dinner, an array of fancy salads, or an elegant line of hor d'oeuvres.
Another super-popular option right now is food stations. They can fit with any theme or decor, depending on what you choose, and they also can make adorable backdrops for pictures. We've seen pretzel bars with various dipping sauces, donuts, savory pies, candy stations, and charcuterie grazing tables.
Another bonus is you won't need quite so many tables and you'll have more time for mingling, dancing, or other activities that are important to you.
Whatever food you love and want to share with friends and family will be a good choice. You can also gear the food bar to your story as a couple. Did you meet in a class learning to speak Italian? Then, by all means, go with an Italian theme. Are you having a beach wedding? Then seafood salads and hors d'oeuvres might be ideal, though a few non-seafood options would be a nice gesture for those who are allergic.
THE PHOTOGRAPHER
Now, be careful skimping too much here. If you have a friend who is a fantastic photographer and has all the equipment, absolutely accept that amazing deal they have to offer you! But don't go with anyone you're not sure can deliver the stellar photos you need to complement your treasured memories. If someone does offer, you can ask if they would please be the second photographer so you can get more coverage, but you can still have your pro.
Something you can also do to bring down the price is to hire a photographer for a few hours rather than the whole day. This can save you a considerable amount of money, and you still get professional pictures. Here are some guidelines to go by when hiring a photographer.
Make sure you know exactly what package you purchase will include. You don't want to be surprised on the wedding day or, worse, have to cough up extra money afterward to actually get all the photos you thought were yours.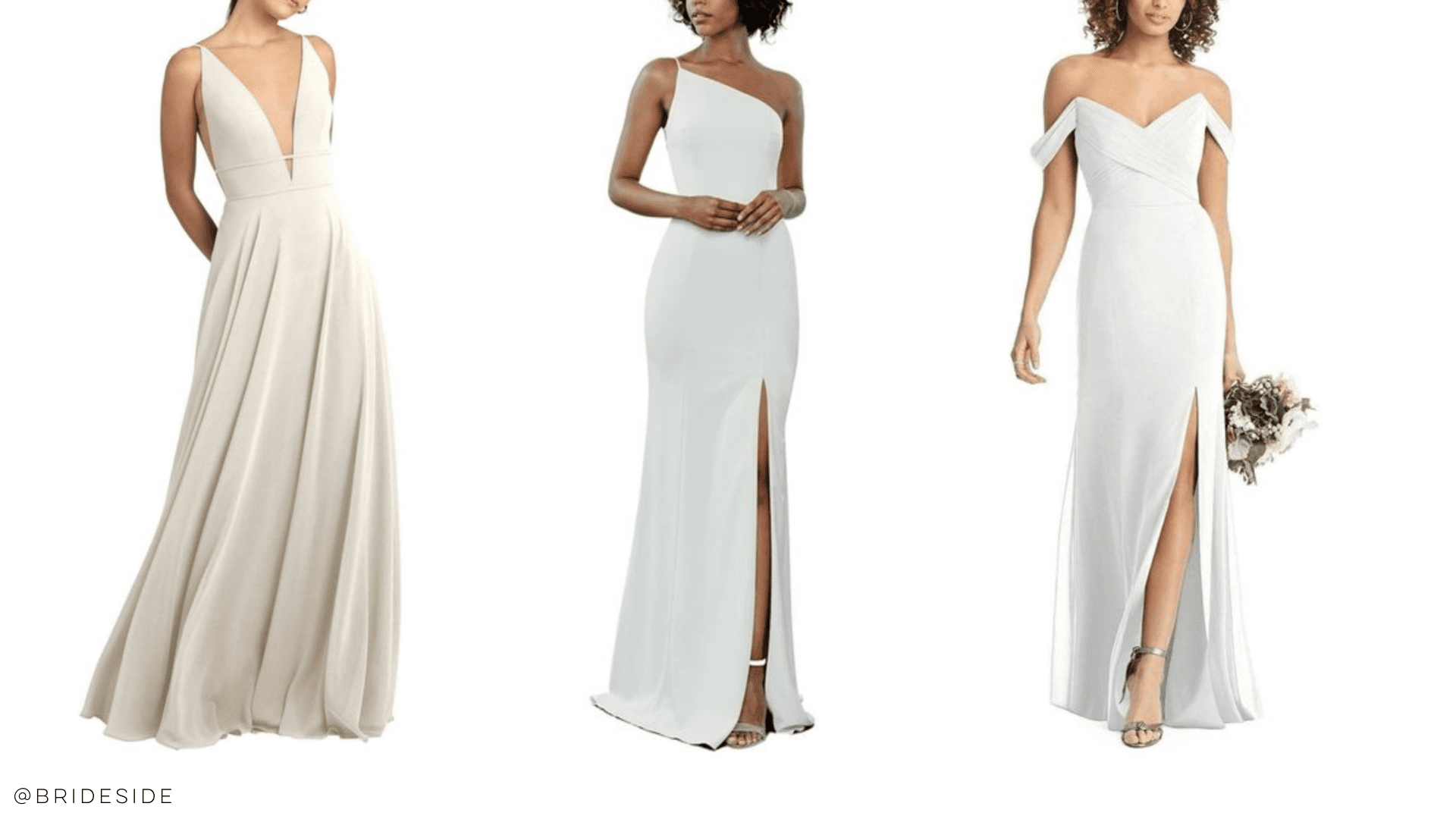 THE DRESS
Don't be afraid to try on a few different styles. Have an idea of what you want, but be willing to try on a few just for fun. You never know if a style you didn't consider will end up making you look even more fabulous than you imagined.
To fit in your budget, check out some sample sales and some off the rack options. If a princess wedding gown is not your style, look into wearing a white or ivory bridesmaid dress! Check out our friends at Brideside for some gorgeous inspiration and budget-friendly dresses that are sure to turn heads while you walk down the aisle.
But! Do not buy a wedding dress from an online source that ends up rarely looking like the pictures. Do some research. Sizing issues are also a problem from foreign countries that don't use similar measurements to where you're from.
You'll also be happier if you go somewhere where you can actually try on a dress and see if it suits you. Be wary of buying online at all, but if you do--triple check the source and make sure they're someone you trust.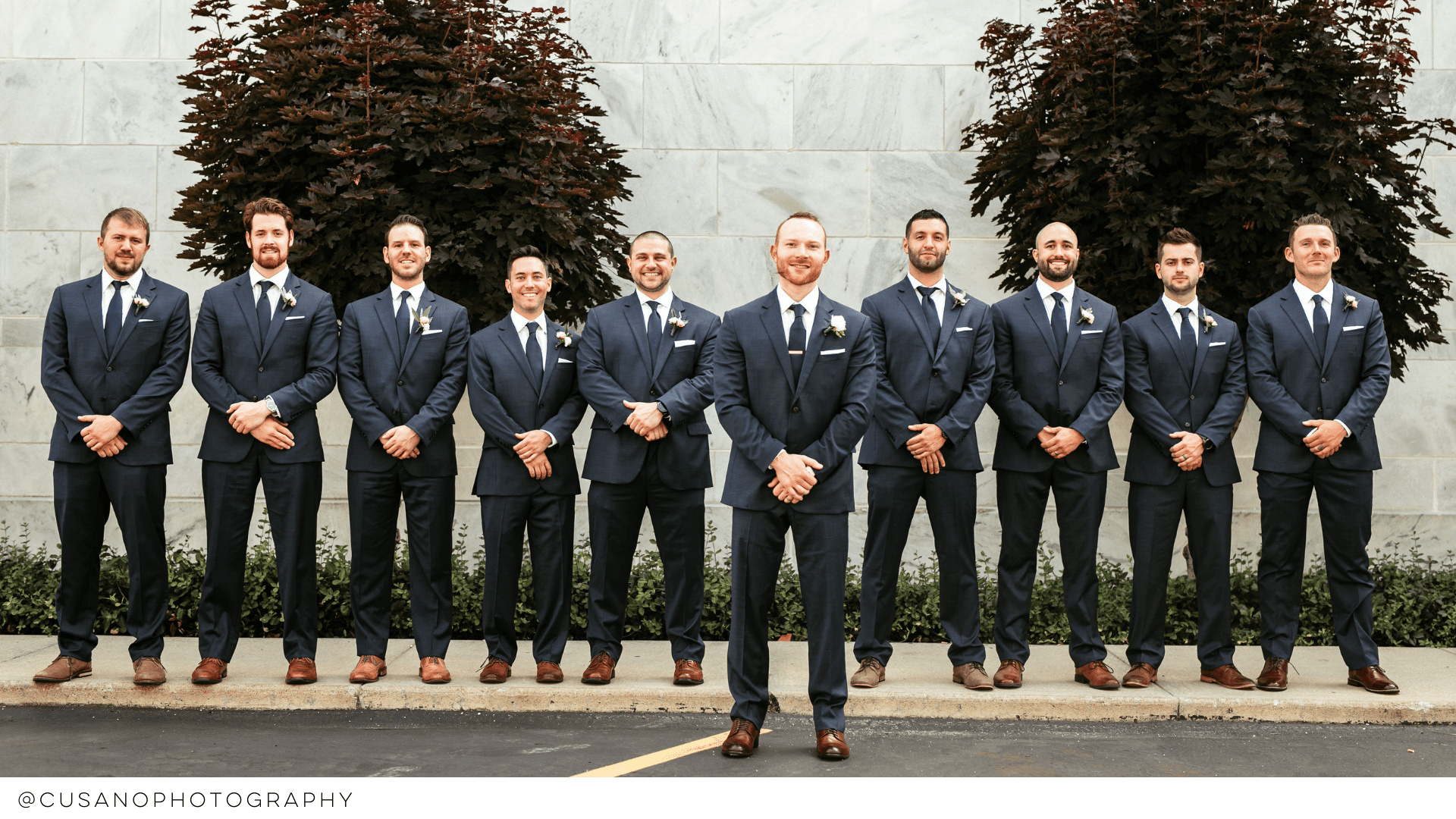 THE TUXEDO
Instead of renting a tuxedo or suit, you could buy the groom's ensemble for a decent price. If you go for a suit with or without a vest, rather than with the satin accents you find on a traditional tux, the groom can wear the outfit more often. Accessorizing with cufflinks and a satin bow tie will definitely give him that tux look, but he can also dress down for a less formal occasion.
But if you want to fo full tux, here's a guide to choosing one.
For a source of quality, well-priced tuxedos and suits, check out The Groomsman's Suit. You will find a great selection and they can help your groom find the suit that fits him, his groomsmen, and their personality.
Best wishes for your special day and more for your new life together. However you end up spending the day, may it be a memorable one!
XOXO
The SBBlooms Team