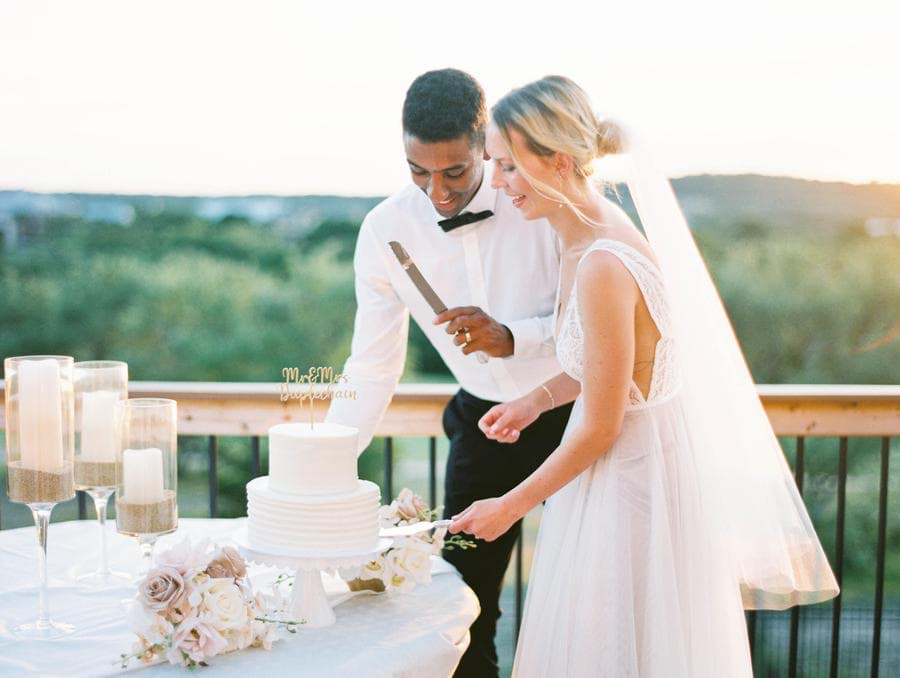 It's the end of your fairytale wedding and you can't wait to sink your teeth into that frosting-covered three-tiered cake. Whether you chose the traditional wedding cake flavor, raspberry lemon swirl, or mouthwatering devil's food chocolate, the outside can look as good as the inside. The most sought-after dessert at your wedding is a focal point in itself! Before you cut the cake and stuff each other's face, here are 4 ways to make your wedding cake table a sight to see!
CAKE FLOWERS
When it comes to decorating the wedding cake, flowers are the most traditional element. For decades, wedding cakes have been embellished with trailing roses and greenery. That often means coordinating with your baker and florist to make the magic happen. Typically, the florist accents the cake on the day of the wedding during the flower install. Be sure to mention this to your florist if this is a service you want to be included in your floral budget.
You may also consider accenting your cake with silk flowers over fresh to save time and money. Consider options like Something Borrowed Blooms' Cake Clusters. These perfectly curated silk flower bundles are the perfect addition to any wedding cake.

With cake cluster bundles to match all sixteen silk wedding flower collections, it's never been easier to coordinate all your floral elements for a cohesive look. And the cake clusters flowers are a purchased item, so there's no need to return them! Have your baker add these loose stems to your cake, and toss them at the end of the night. Shop all of the cake clusters here.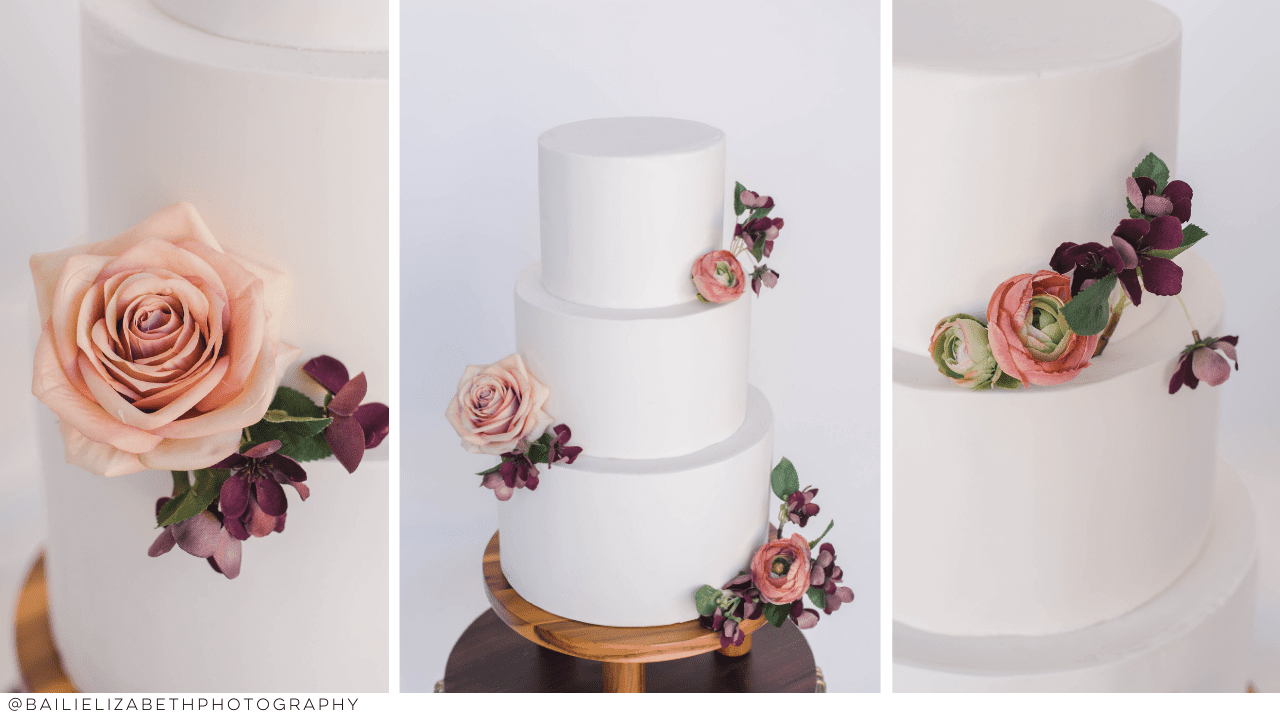 SBBlooms Insider Tip: Cake Clusters are also PERFECT for those flat lay shots your photographer loves to capture! Purchase an extra set for day-of-the-wedding detail shots.
DECORATIONS
Adding a few decor pieces can elevate the table's overall look and feel. Drop-in some bud vases filled with loose stems to bring in more floral elements. Add some height by placing the bud vases on glass risers to bring dimension and align with the cake's elevation. Create some ambiance with a variety of votive candle holders and lanterns. Snap a pic with your bridal party toasting cheers and you've got the perfect wedding album cover! Shop all our decor products here.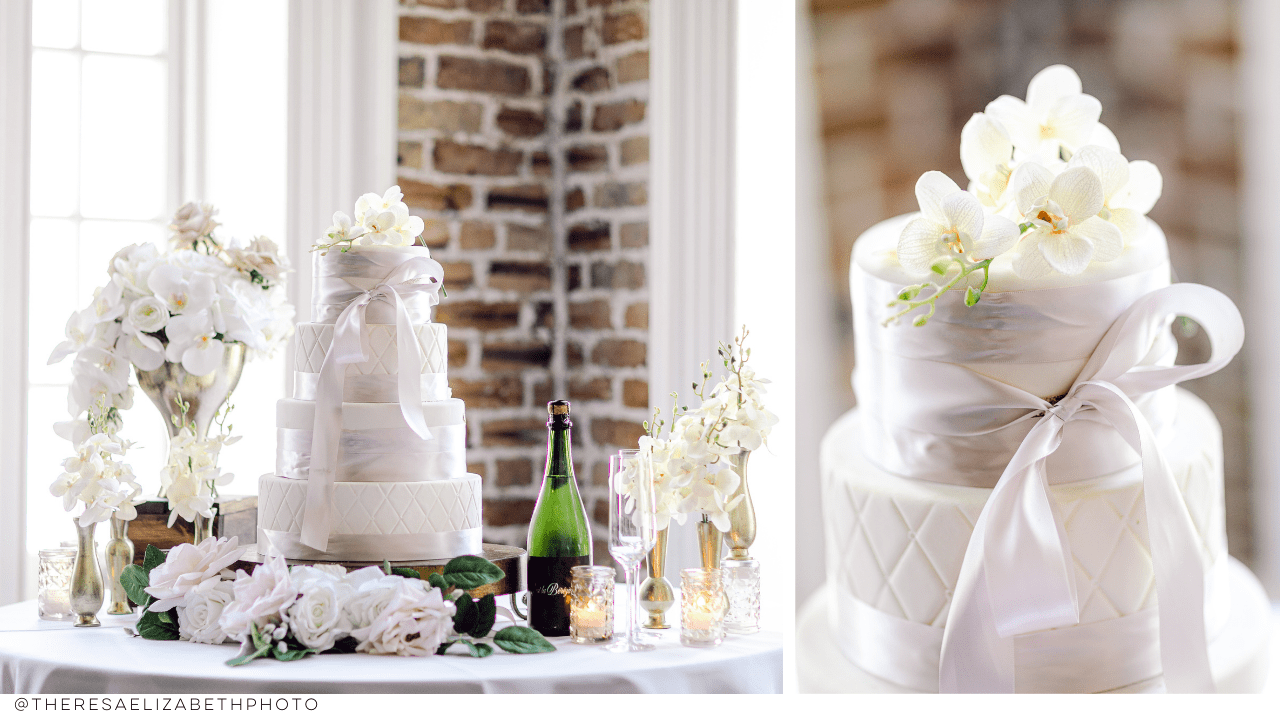 BRIDESMAID BOUQUETS
There's no better way to repurpose your bridesmaid bouquets after the ceremony than on your cake table for the reception! It's important to have a thoughtful place identified to display your bridesmaid bouquets at the reception to maximize your floral budget! If not, they'll likely end up scattered in disarray on tables and chairs across the venue - what a waste! Right after the ceremony, have your bridesmaids drop their bridesmaid bouquets off at the cake table. Arrange the bouquets in a semi-circle around the cake to create a lush floral arch. Shop bridesmaid bouquets here.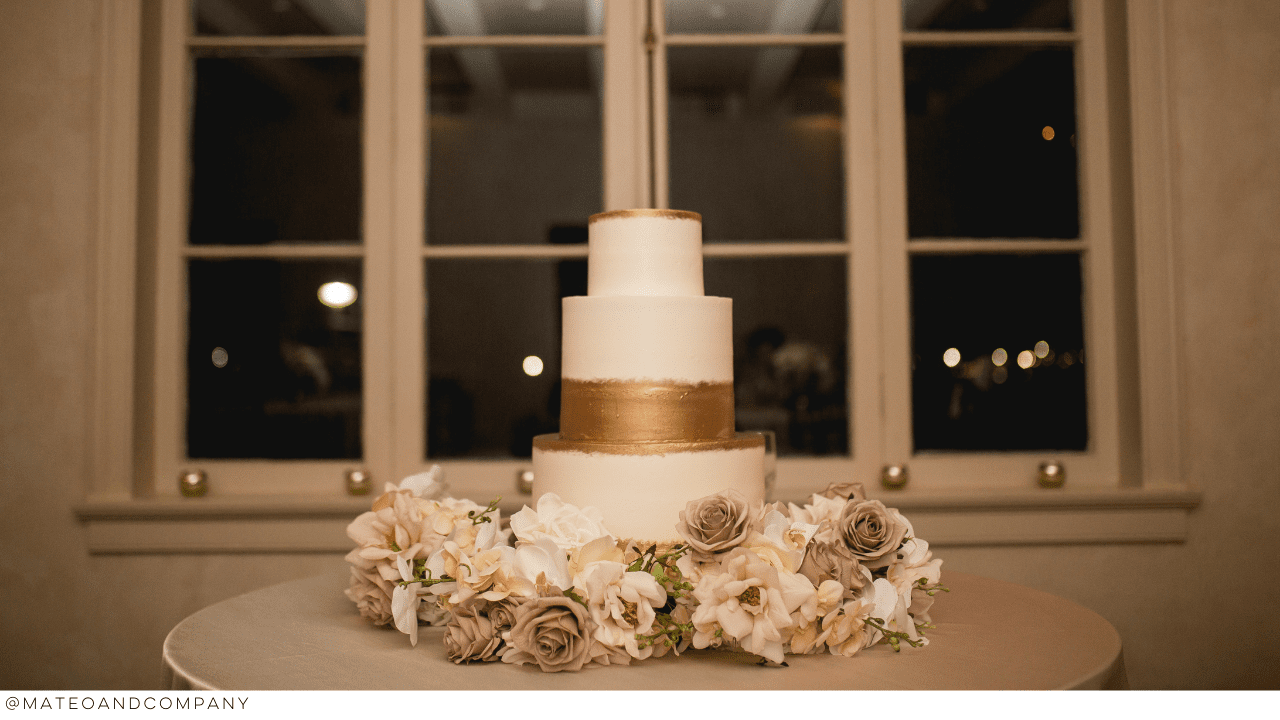 GARLAND
Of course, we can't talk about cake tables without mentioning floral garlands. These versatile florals can be used for just about anything! You may also consider placing a floral garland around your cake table to create a lush floral barrier between your guests and that yummy cake. Simply place the garland at the edge of the cake table and voila! Shop all of our garlands here.
We hope these ideas help you finalize your cake table decor. After all, so many pictures from the night will be around this beautiful display! Join our SBBlooms Brides Facebook group to get all the insider pro tips and advice from past and present SBBlooms Brides. For more inspiration, browse our floral collections, follow us on Instagram, and subscribe to our YouTube channel for DIY tips, collection reviews, and behind the scenes.